Blueprint for the Future of Creative Collaboration Webinar
By Oz Online | Published on January 11, 2019
A webinar to prepare for the evolution of tech in the film industry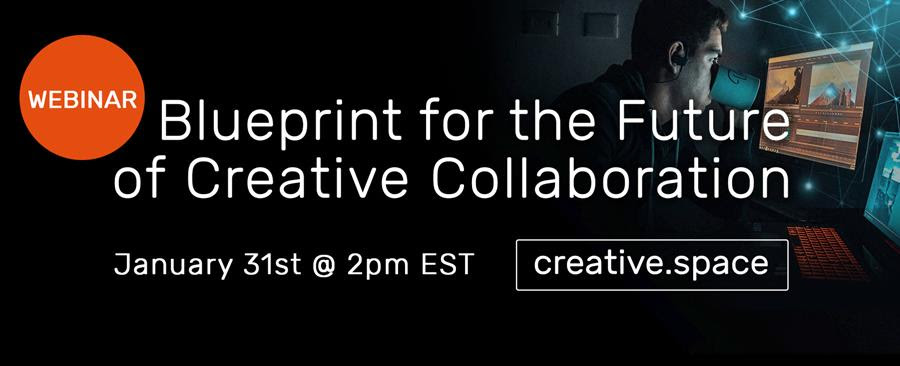 This webinar aims to discuss the emerging technologies in the industry and to create a blueprint for understanding and integration as the face of tech continues to change. The speakers will present collaborative workflows that should help increase success with creative projects. The webinar will be hosted by creative.space team members, Nick Anderson their Project Manager, and Ajay Ganapathy their Product Designer. The hosts stress that there is constant change in the industry, with the tech aspects being some of the quickest to see growth and new options. Having a blueprint for dealing with advancements as they come will help serve the company and the clients, and keep work efficient and up to standards.

"VR, AR, Machine Learning, and Blockchain are just a few of the emerging technologies that are predicted to radically change the creative process in the next few years. As creatives, we need a blueprint to help us understand how to utilize these new tools."
Tune in on January 31st at 2pm EST.
The event will include a presentation followed by a Q&A for attendees.
To register please visit: https://register.gotowebinar.com/register/5495356213115890445?