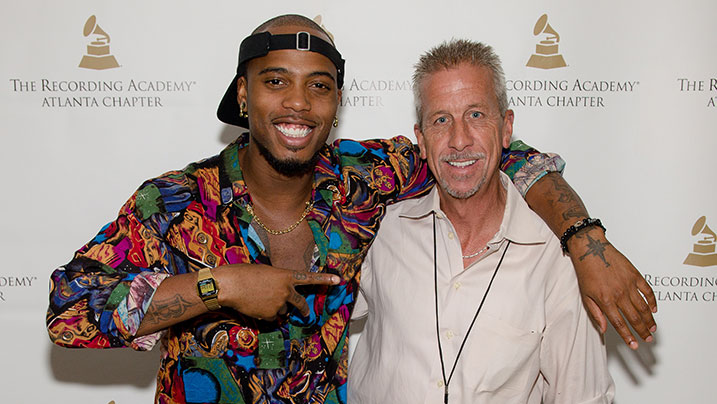 Billy Johnson Never Left The Service Industry
By Oz Online | Published on March 16, 2022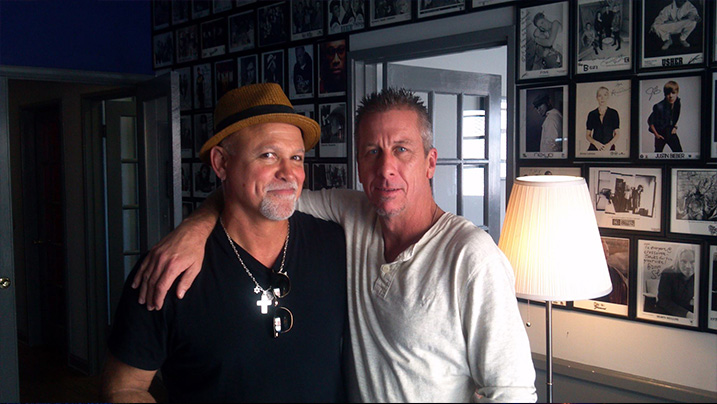 Crossover Entertainment Group, like many businesses here in Atlanta, is operated by one of the most genuine, hardworking, and innovative people in the city. His name is Billy Johnson. Hailing from Tulsa, Oklahoma, born of a mother who was a trained pianist and a father who had a knack for sales, Johnson had an upbringing that surely shaped him into the man he is today. From moving from Tulsa to multiple cities across the United States while he was a grade schooler, Johnson finally settled in Atlanta at the tender age of 12. Having moved nearly every year up until this point, Johnson formed a passion for cultivating lasting relationships with every new person he met. With this attitude, he was able to foster and nurture relationships in the music business that would last for decades.
His journey into entrepreneurship was not one straight path. From working in bars and clubs, he was able to hold on to the two things he cared about most: music and people. During this time he was able to learn the ropes of live audio and gain control of the live acts that performed at the clubs. From booking to setting up the lighting and leasing out audio equipment, Johnson had found his purpose. He went as far as learning to broadcast these live performances in the club directly to the radio. Everything began to come together; Crossover Entertainment Group was forming without Johnson even knowing it yet.
Crossover is now a true one-stop-shop that many artists call home. It consists of a 20,000 square-foot rehearsal and production facility that also sports recording studios and a live music equipment rental house. Artists come to Crossover and are given everything they need, as well as receive an experience of hospitality that is unmatched. Since being officially in business since 1992, Johnson makes it a priority to make artists feel at ease.
Oz: Tell us about how Crossover got started.
Johnson: After working with the band Tom Grose & The Varsity as their production manager in the late 80s, right before they went on tour, we couldn't find any rehearsal space here in Atlanta. We had to travel to Nashville to get the space we needed. While in Nashville I discovered all of these rehearsal places that were basically for major touring artists. I asked the owner of one of the studios if I could pick his brain about this part of the music business. He took me around the studio and showed me all the ins and outs. After this I definitely saw the need for a space like this in Atlanta. The timing was perfect because during this time LaFace Records was just getting to town. My partner Luther Randall and myself went on the hunt for a building that we could do production and live rehearsals in. We found the building we're in today and bought the building and to our benefit, Robocop 3 was filming in Atlanta. Production decided to rent the building for 6 months and they went ahead and upgraded the electrical, plumbing, and security system. When they gave us the keys back it was pretty much where it needed to be. We then partnered with LaFace Records to do a showcase for their parent company Arista records, where we turned our large Studio A into a showcase room for acts such as Goodie Mob, Outkast, TLC, Toni Braxton. The timing is really what launched us.
Oz: What made Atlanta the home for Crossover?
Johnson: Nashville is the music city and for the most part all the record labels and all the recording studios are really in a small area. At one time there were probably 35 music labels on Music Row, and several recording studios, and down the street from that were the clubs artists would perform in. Everything was consolidated. The city of Atlanta is different; it's spread out, and during the time we all, in general, lived in different parts of what they call Metro Atlanta but there weren't a ton of people living here at the time. For example, when you look at New York, there's this entertainment circle you have to penetrate, but once you're in you're exactly where you need to be. Now, Nashville was known for a few genres, there was Christian and Country, but Atlanta has several different genres: there's Gospel, Jazz, Hip-Hop, R&B, and Rock. There are all these different circles. They're kind of like the Olympic rings and you have to choose which one is which one you want to penetrate. This was the perfect city to tackle all of those genres.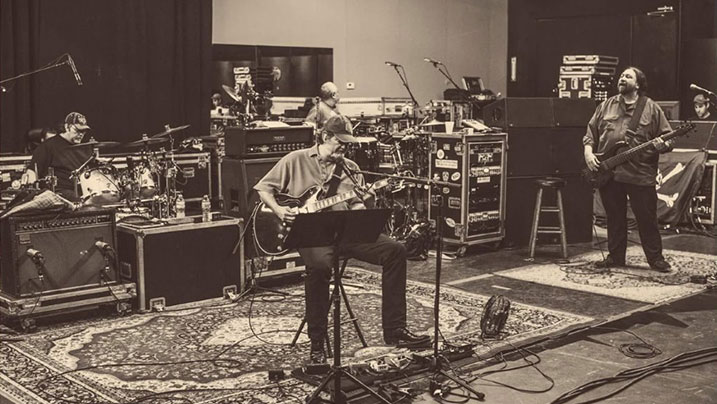 Oz: If you were to describe Atlanta's music scene in one word, what would it be and why?
Johnson: Dynamic, because it's constantly changing for the better. One of the things I noticed was that no one person is responsible for this growth, it's everybody. You see this in Hip-Hop especially. People here are proud and love their city. The people who live here are so creative, I can't really explain what that is, it's huge. I'm doing what I do because I didn't want to be sitting in an office, sitting in the same place for 30 years, but guess what? I'm here 30 years later doing that same thing at Crossover, but everyday is different. It's the people. Everyday I'm around 20 or 30 creatives and I feed off their energy, and to me that's amazing.
Oz: You've seen live shows over the past few decades get pretty immersive. Where do you think the future of live music lies?
Johnson: Personally, I think live music will never go away. I was surprised that it was able to even be stopped in these past two years of COVID. I've seen live music change when the world decided to shift from analog to digital, so I know that technology is a big part of changing the live visuals. With the switch from analog to digital, when people were able to now buy songs for $1 instead of buying a $21.99 CD, the music business now had to work harder for their money. This worked out for Crossover because the business began focusing more on live performances. I prepare people for tours, I do festivals, I rent equipment to festivals, and people rehearse here prior to going to those same festivals. I view live [music] entertainment, kind of like I do a sporting event. When you go to a football game you know that it's going to be a history-making event because nothing is going to be repeated in the same way even though they have the same players, same time allotted, same referees, etc. Live music is also a history-making event; the concert you went to and someone else didn't, you're going to experience something they never experienced because it's history making. They might play the same songs in a row, but each time they perform it's different. Also what I noticed during these live shows is that we keep setting the bar higher and higher and that's great because it creates competition. For example, when Beyoncé comes out and she has a hologram flying through the air, now Lady Gaga has to top that. We've created competition for the entertainment dollar. As technology advances, everyone has to adapt and the benefactor of that is that fans are now getting some of the most entertaining shows. The next show fans go to, they're expecting a little bit more and the artist knows this.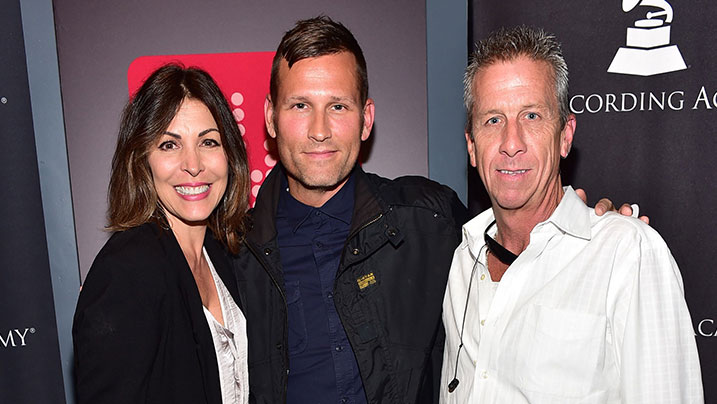 Oz: How has the pandemic made you adjust?
Johnson: Everything I told you so far was all pre-pandemic thinking. What the pandemic did to the music industry was force entrepreneurs to think outside of the box. We here at Crossover had to think of new ways to generate revenue because everything that we did was affiliated with a live component. Every aspect of our revenue stream went away completely. I furloughed all of my employees and I took the time to look at what was really going on in the industry and noticed that some people were able to jump onto things from a visionary standpoint. I began to notice people would livestream from their homes. That's all well and good except now you're looking at the fireplace with the deerhead on the mantle, the cats running around the background, you're just inside people's homes. Visually there is nothing there to really hold you. After seeing that, I wanted to change the visual part of these livestreams, so then I did the scariest thing in the world, which was to spend money when there was no business at the time. I decided to upgrade our internet upload speed, bought new lighting setups, and turned my studios into appealing sets to see on camera. At the time, we couldn't have too many people in the building so I began inviting local solo artists to come in and test it. We were doing multiple of these to just get the word out that we had the capability of doing this. As time progressed to where we could start getting more people in, I started getting calls from my clients saying they had tours that were ready to launch, so they would come down and livestream with us. The pandemic was an opportunity for a restart. A lot of the ideas I had in my head, such as thinking I had to do more things on the technological side, the pandemic forced me to actually do it. People would say to me at times, "You only did this out of fear." Fear is when you step off the curb when the bus is coming and you freeze. Survival is when you step off the curb when the bus is coming and you jump over to the other side. I was in survival mode.
Oz: What does the average day look like at Crossover?
Johnson: Our hours of operation are 10am to 12 midnight, 7 days a week. So, in a sense, I run two shifts here. I manage to stay in the music business and work a normal 9-5 job, and I created it that way. I come in and I open up myself. The atmosphere in each room, the cleanliness, the scent is what I care about. My whole thing is, and I learned this in the club business, is that I come in here and I walk from the front all the way to the back. I walk in like I'm a client, if there are fingerprints on the front glass doors, I'll wipe them off. I go to the bathrooms, I set the lights the way they need to be set, I get everything set up as if this were a restaurant opening for lunch. After everything is set, I go to the calendar to see who's coming to the facility next, see if I have a load-in for a tractor trailer, and instruct my staff on what we need to prepare for the day. Also a lot of my day is spent advancing technical riders, the client gives us the stage plot, then my people lay all of the equipment out exactly as it is on the stage plot. Our idea is when the artist walks in the door, they can immediately get started doing their sound check. We do all of the behind the scenes production work prior to the artist coming. The calendar really dictates how the day goes. If there's any down time at all, I research what tours are coming up and start laying the groundwork to have them come to the facility. If all the studios are booked, every 20 minutes or so I'll pop my head in and ask if there's anything I can do for the client. I really learned this from the service industry; it really taught me attention to detail.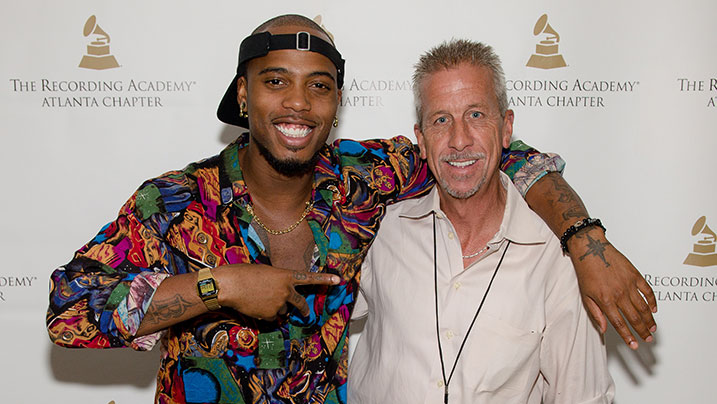 Oz: If you were to have known Atlanta would be this big in the music scene when you began, what would you have done differently?
Johnson: I would have pursued multiple genres at a time. Kris Kross was my first rehearsal, Jermaine Dupri was 18 and the boys were 12. At the time, I didn't know that Hip-Hop and R&B would grow so fast. During the time what was touring here was Rock, Modern Rock, R.E.M., Edwin McCain, Shawn Mullins, and Indigo Girls. Again, I'll say the timing was perfect because LaFace Records was just getting started here. What I ended up discovering was the actual name of the company coming true. The name of the company is Crossover and I pursued what I thought was right at the time and realized going forward that there are so many different genres operating in Atlanta. I used to think that whatever was hot at the time, I had to go after, and that was a mistake because there were all of those different genres to explore.