Been There, Done That
By Oz Online | Published on July 13, 2017
Words & Wisdom From Industry Trailblazers
Veterans of Atlanta's film and video industry have seen it all over the years. They started out small serving the needs of clients in multiple markets: bread-and-butter commercials and corporate production and the occasional visiting film and television project. They worked hard and fueled Georgia's explosive growth as a production powerhouse. Now, as they share in that success, leading Atlanta-based veterans tell their stories and look ahead to the "next big thing."
GARY DUNCAN:
President, LongShadow Productions, Inc. (Picture Car Supplier)
What it was like then:
We started in 1973 as a fabrication shop painting racecars and rebuilding and selling wrecked Corvettes. My introduction to film came through my Yellow Pages ad: I got a call late one night from someone who needed three cars painted overnight for a movie. It turned out to be Smokey and the Bandit. Then my name got passed along to the transportation coordinator for The Dukes of Hazard.
Between Burt Reynolds, Kenny Rogers, a lot of independent commercial houses and Turner we started to slowly build business. We kept the shop until 1978, when Doug Smith and I began designing and building camera insert cars.

What it's like now:
It's so different now due to the success of the tax incentives. Georgia is number three in film production behind LA and New York. There's so much more infrastructure here and a local talent base. It's a true industry now.
Mistakes I won't make again:
I was very fortunate to get that lucky phone call and start in the business almost at the top. I haven't made any major mistakes. Everyone I worked for taught me to watch and listen, which was great advice, especially when we started building camera insert cars and wanted people's input.
Advice to those starting out:
If you have the opportunity to go to film school you should take advantage of that. But what you learn in school is minimal compared to the reality of being involved in the industry with people who have been around a lot longer than you. The best teachers are industry veterans – listen and learn from them.
If I was 22 again I'd go into visual effects. I believe it's the future. We just worked on Guardians of the Galaxy Vol. 2 and I was amazed at the final edit.
Your business milestones:
My first opportunity, Smokey and the Bandit. Then, in 1983, I was involved with Burbank based Mitchell Insert Systems and Brianne Murphy, ASC, in designing a completely new style camera insert car, which won an Academy Award for technical achievement.
Georgia's turning point:
The incentives and everyone who had the forethought to lay the groundwork to bring incentives before the state legislature. It was a grass roots effort.
Georgia's future:
We need to make sure that the incentives are always advantageous to producers and studios. They will always go where they can get the best deal and are treated fairly.
Haven't been there, done that yet:
We're in the preliminary planning stages of opening an automotive museum in North Atlanta with a section dedicated to famous movie cars. It's something I've been thinking about for the past few years.
REBECCA SHRAGER:
President & CEO, People Store, Inc. (Talent Agency)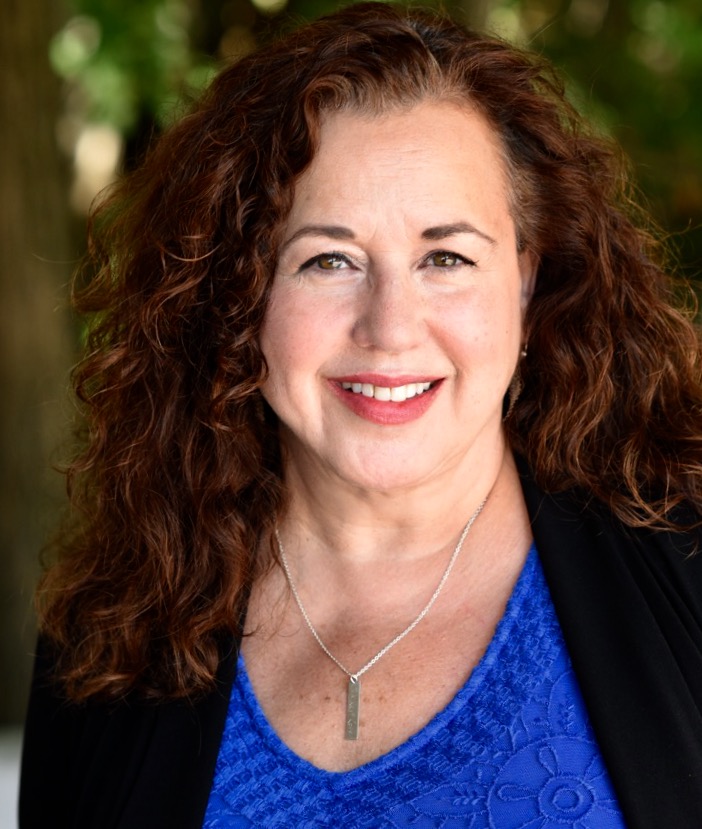 What it was like then:
The business was completely different! I didn't realize what I was getting into. I went to art school, then into advertising, was a stylist for six years, then started hiring models and coordinating photo shoots for big companies.
A commercial print firm hadn't been able to find the talent they were looking for; they needed more diversity. There was a demand for something different here, so I went out and found real people. When I decided to open this company it was me and a phone in an office. I had a book of headshots I took myself and used couriers to deliver them. We became a franchised SAG-AFTRA agency from the beginning, and now we are ATA. Film work started to come in, then the series In The Heat of the Night and I'll Fly Away.
What it's like now:
We're the oldest, original-founder agency around. We do film, TV and a lot of commercials throughout the southeast and represent actors in different markets. It used to be that when [local] actors reached a certain level they all wanted to move to LA. But we began to get LA to look at our actors, and now LA is calling us every day.
Everything's digital now, and casting directors can easily reach out everywhere. It's an exciting time because so much is going on, but it's challenging, too.
Mistakes I won't make again:
I can't think of many, but I've learned from everything I've done. I originally thought I'd do this for ten years and then do something else. But it's been 34 years now!
I've always tried to make good decisions for our actors, to be there for them. I've created a nice environment to work in every day—all the employees like each other and our two resident dogs. Brenda Pauley, who runs the film and TV department, is my right hand. We're like sisters and give each other a lot of moral support.