Mayhem and dollar signs follow the Avengers: Endgame pre-sale ticket release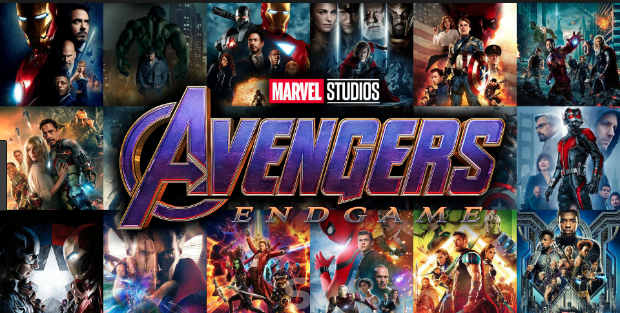 This morning pre-sale movie theater tickets to the anticipated Marvel saga finale Avengers: Endgame. The response from awaiting fans was so overwhelming that ticket sites either crashed, or saw record setting sales. On major websites like Fandango, ready to purchase fans were waiting in long online queues up to an hour long in order to have a chance to buy a ticket. Fandango reported that this film set the record for most sales on the first day in the companies history, beating Star Wars: The Force Awakens in only the first 6 hours of sales. "We've never seen anything like this – it's truly a groundbreaking accomplishment – as fans simply cannot wait to see how this epic saga comes to a close," said happily by Fandango Managing Editor Erik Davis.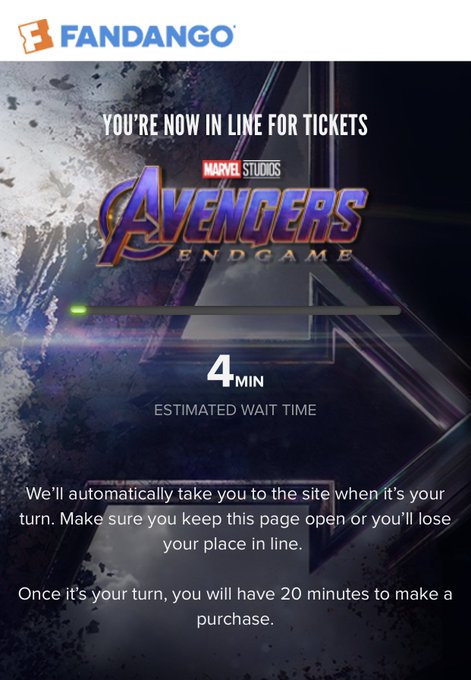 AMC's website and mobile app had so much traffic that they both saw issues and appeared to be down. They responded to the uproar with a tweet saying "We want everyone to be able to grab their Avengers: Endgame tickets, but it looks like we've gotten Thanos' snap. We're working on getting things back up and running, and in the meantime, please keep trying our website and our partner sites!"
Atom tickets also had issues keeping their website up, seeing triple the number of first hour pre-sales than they did for Avengers: Infinity War. It is now the biggest grossing first hour sale movie for Atom, surpassing Star Wars: The Last Jedi.
The Canadian company Cineplex also crashed due to volume, tweeting out "We've been having some technical issues with http://Cineplex.com today which have left some movie-lovers frustrated. Know that we're working hard on a fix and apologize for the frustration. We hope to have everything back in order soon!"
Sites are up and running but many showtimes are completely sold out. The movie premieres in theaters on April 26th. Marvel also released a new "special look" teaser trailer this morning to accompany pre-sales that has continued to build hype.