Attack of the 50 Foot Film Festival
By Oz Online | Published on July 24, 2017
June 27 – When the lights dimmed at The Plaza Theatre, it was standing room only to see the films screening at the Attack Of The 50 Foot Film Festival.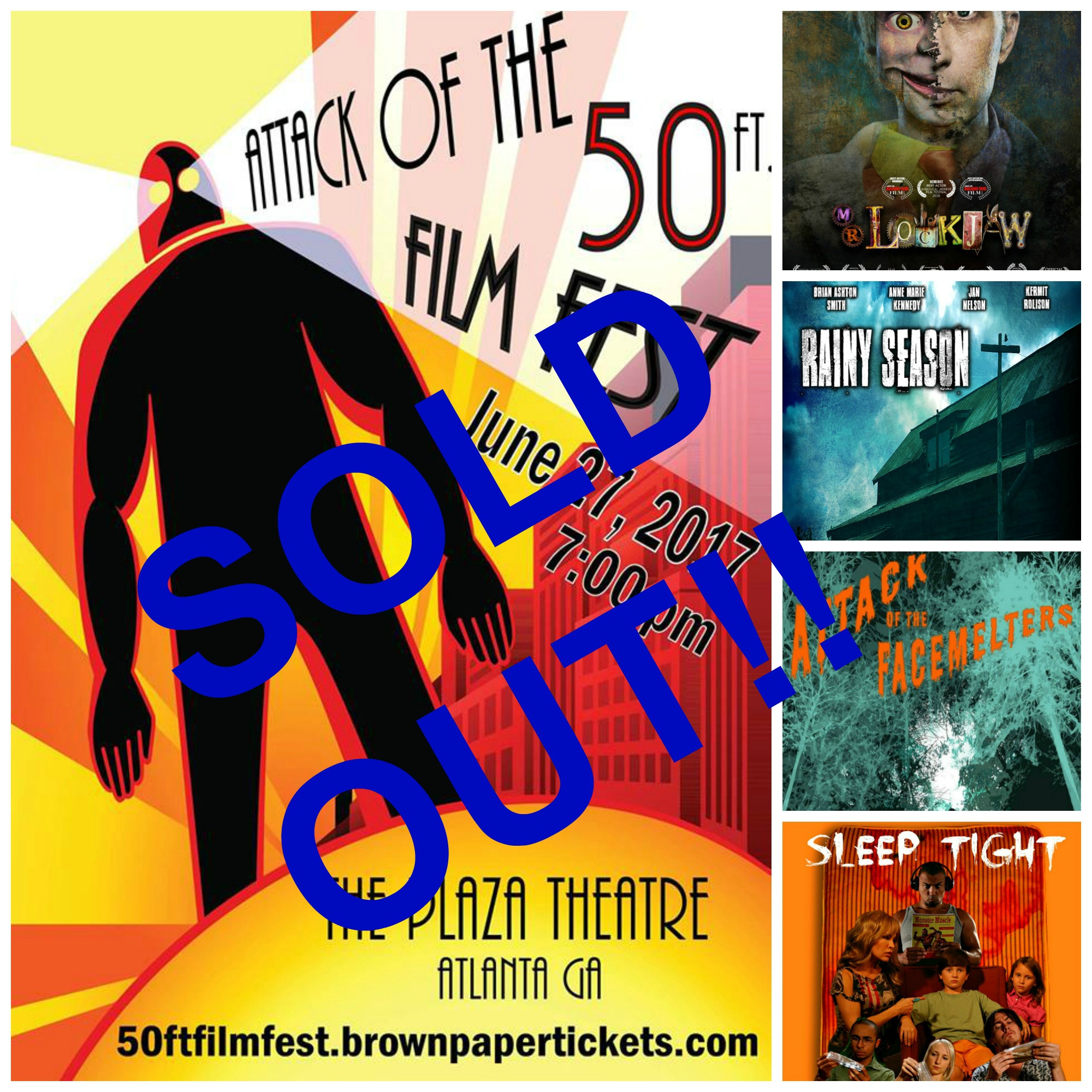 The event featured four Atlanta independent short films premiering for the first time in Atlanta proper. "We wanted to put together a mini-fest of horror/sci-fi/suspense themed films produced by local Atlanta filmmakers that would showcase and celebrate their talent and production capabilities," said Debbie Hess, producer of Atlanta series Horror Hotel and organizer of the event.
"This was about sharing our work. It wasn't a competition. We were all there to cheer each other on and give audiences a chance to see some films they might not otherwise have the opportunity to see" said Vanessa Ionta Wright, producer and director of Rainy Season, a Stephen King screenplay adaptation from his short story of the same name that screened at the fest.
Other films premiering include Attack Of The Face Melters, a fun black and white retro style sci-fi film about comic book characters that come to life (written by Blake K. Swell and directed by Tyler Weddle); Sleep Tight, the third season pilot episode of the Horror Hotel series about monster bed bugs who attack guests staying at the hotel (directed by Ricky Hess, written by Al Hess and produced by Debbie Hess); and Mr. Lockjaw: Prequel Episode One about a ventriloquist with mundane aspirations of becoming a children's entertainer but becomes subject to his dummy's more sinister desire: interrogating and torturing criminals for the mob (directed by Byron Conrad Erwin and written by Justin Craig).
Filmmakers spoke afterwards to the audience about their films and received a standing ovation for their work. "The world knows Atlanta as a premium destination for studio filmmaking with big budgets but Atlanta also has some excellent and creative filmmakers right here that can deliver the goods on an indie level as well," said Wright. "Collaborating with multiple filmmakers made it feasible to bring these short films to the big screen."