Atlanta's Third Rail Studios On Track for August Opening
By Oz Online | Published on May 26, 2016
Third Rail Studios, Georgia's newest production facility, will be open and fully operational by August 31st.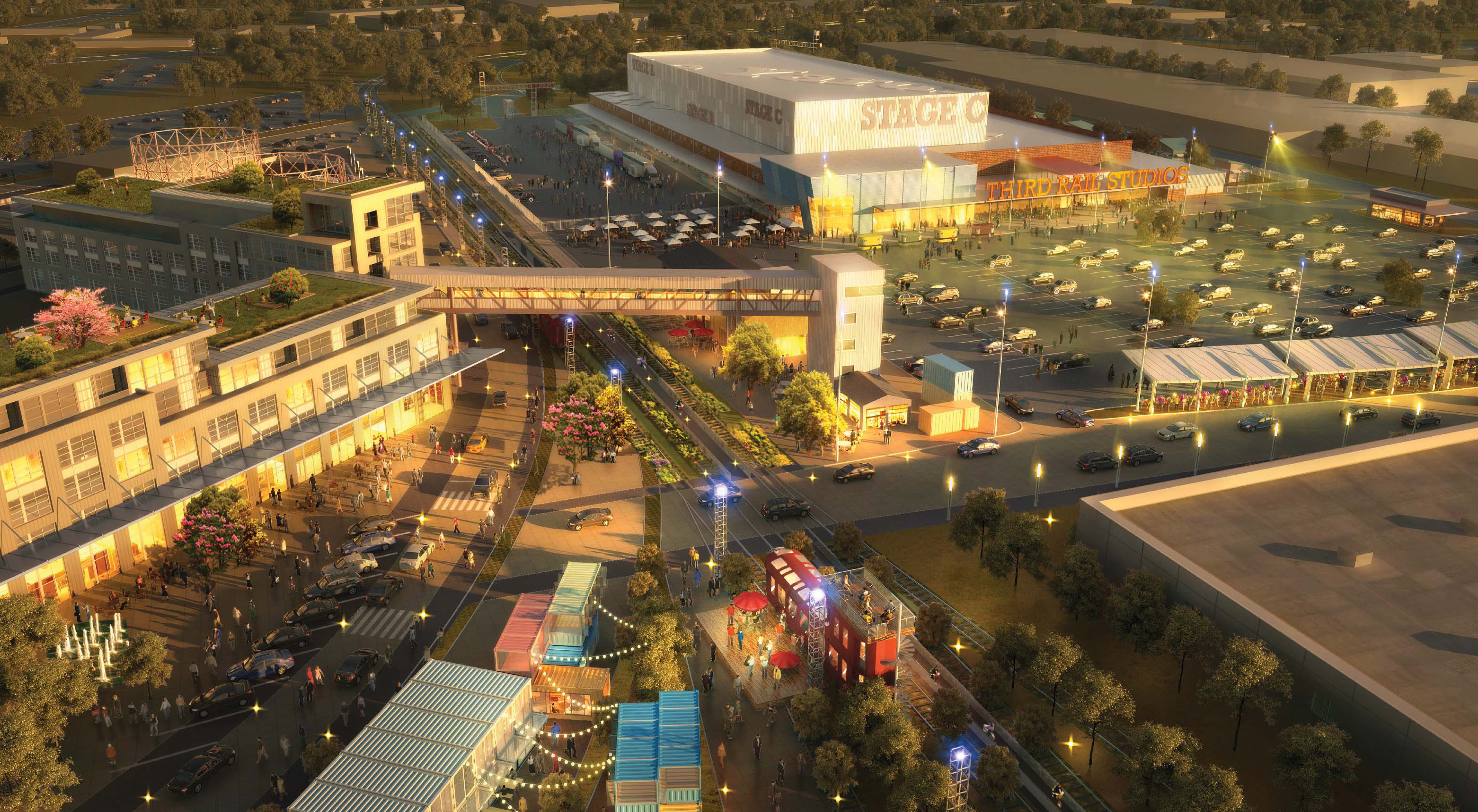 The facility will include the adaptive reuse of a bakery built by General Mills in the mid-1950s, and later purchased by
General Motors, as well as a 60,000 square foot purpose-built soundstage. "We've been able to save the character of the 1950s building, half of which will be used for production offices, mill space, and vendor space," notes Third Rail Studios President Steve Mensch.
Named for its proximity to the three rail lines that previously served General Motors, Third Rail Studios will feature 30,000 square feet of production office space and 40,000 square feet of mill and flex space, in addition to the vast soundstage, which measures 40 feet to the steel. The stage will be divided into two separate spaces with the option to divide further into three, depending on a production's specific needs.
With a prime North Atlanta location just inside the perimeter and just off Interstate 285, the studio sits adjacent to the Doraville MARTA Station and offers easy access to downtown and Buckhead. Poised to capture a significant chunk of Georgia's ever-growing film and television market, Mensch says that production companies have already shown significant interest in the project, and that Third Rail Studios' world-class amenities are expected to attract a wide range of content creators.
"We built the studio not just for today's technology but for the future," he adds. "We've done everything we can think of to future-proof the studio for the direction production is going." This future-proofed technology includes a 30-gigabit fiber optic internet cable for the property, and at least two "super horsepower" production offices outfitted with enough bandwidth for lightning-fast file transfers and digital imaging.
Third Rail Studios will be conveniently positioned within Doraville's forthcoming redevelopment project known as Assembly. The studio will act as the cornerstone of the mixed use development's entertainment-oriented district, The Yards, and benefit from an array of onsite shopping and restaurant options, as well as food markets, office space, and multi-family homes.
"The spirit of what we are creating is an area that will be collaborative with the studio, and that will be one of the unique parts of our facility," says Mensch. "It will be a magnet for people in and around our industry to come work here, live here if they choose to, eat here, all of those things. For instance, when you wrap, there's a restaurant you can go to."
Despite disagreements amongst city and county officials that have held up the Doraville Assembly project, Mensch says that the development of Third Rail Studios has continued unaffected. Their August 31st opening is a certainty, with some production offices slated to open even sooner on July 1st.
As a 25-year veteran of the Georgia production community, Mensch is a solid choice to lead the project forward. "I was here in the good times, in the terrible times, and now in the great times," he says. After nearly a dozen years in the lighting and grip business and nine more with Turner Broadcasting, Mensch spent a year in China building and designing the Qingdao Oriental Movie Industrial Park, which, when it opens in 2018, will be the largest film studio in the world. While Mensch relished his experience abroad, he is thrilled at the opportunity to help build his home state's production infrastructure. "My heart has always been in Georgia," he says. "I'm glad to be back."