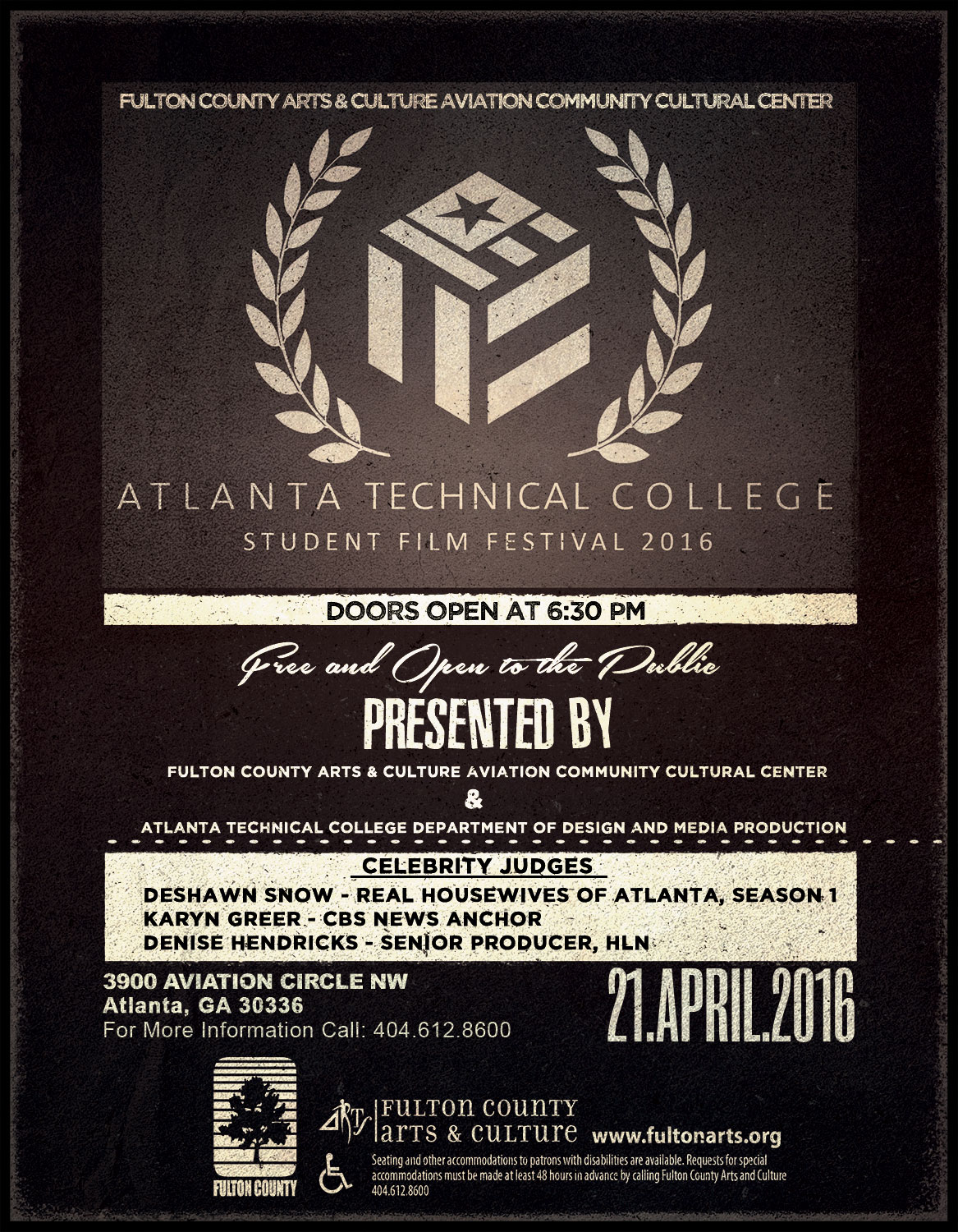 Atlanta Technical College Student Film Festival: April 21
By Oz Online | Published on April 20, 2016
The Atlanta Technical College Student Film Festival will take place on Thursday, April 21 at the Fulton County Aviation Community Cultural Center (located at 3900 Aviation Circle NW in Atlanta). The event is free and open to the public. Doors open at 6:30 PM.

The Atlanta Technical College Student Film Festival Selection Committee has collected a cross-section of films from students enrolled in design and media technology programs at the college. Ten short films, ranging in length between three and thirteen minutes, will be featured at the event. In addition, a compilation reel showcasing the work of animation and motion graphics students will be screened, and Trailblazer Awards will be presented to Master Makeup Artist Patrice Coleman and noted location scout Al Cooper.
Prior to the festival, all films were viewed and critiqued by a jury made up of entertainment industry professionals. This year's panel included Denise Hendricks, producer, HLN and The Oprah Winfrey Show; DeShawn Snow, television personality, The Real Housewives of Atlanta (Season One); and Karyn Greer, investigative reporter, CBS46.
During the Atlanta Technical College Student Film Festival, awards will be presented in the areas of Best of Fest, Best Documentary, Best Narrative Short, Best Animation and Best Director.