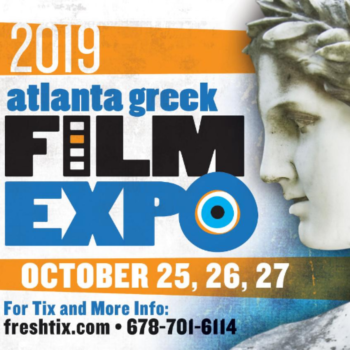 Atlanta Greek Film Expo
By Oz Online | Published on September 24, 2019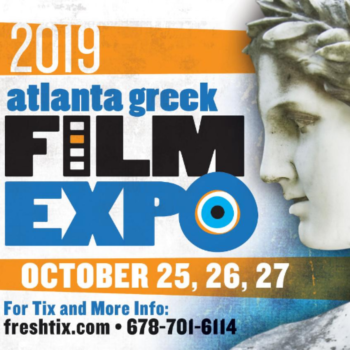 October 25, 2019, 7:30 pm at Regal Tara Cinemas 4, 2345 Cheshire Bridge Rd NE, Atlanta, GA 30324, USA
Price: $10-13.50
Phone: 678-701-6114
The Atlanta Greek Film Expo has become an annual tradition, bringing Atlanta the best of current and retrospective films from Greek and Cypriot filmmakers. Our 6th annual event features 4 award-winning films (all with English subtitles).
Friday, October 25, 7:30 pm – HOLY BOOM
Saturday, October 26, 7:30 pm – KAZANTZAKIS
Sunday, October 27, 2:30 pm – PAUSE
Sunday, October 27, 5:00 pm – TOO MUCH INFO CLOUDING OVER MY HEAD
See the original post at the AJC, here.