Georgia Production Partnership is bringing two installments of the PA Academy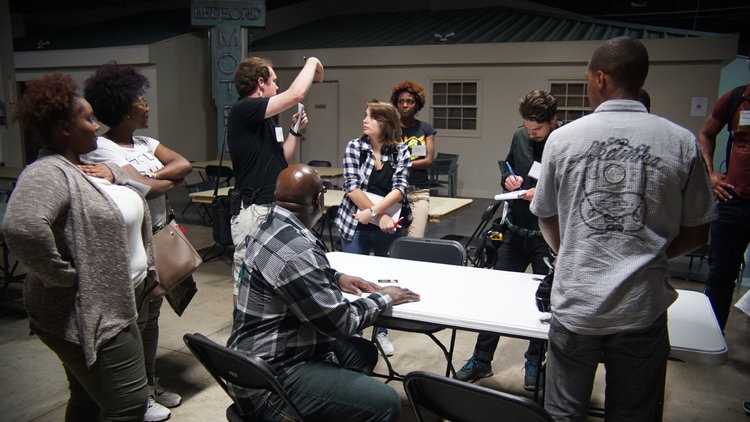 Are you ready to become a Production Assistant wanted by all the studios? GPP, Atlanta Film Society, and Productions Consultants & Equipment, brings two installments of this two day PA academy in August and November. Helping both beginners and experienced PA's, the workshop aims to help people hone their skills to work on commercials, industrials, music videos, independent films, television series and studio features.
GPP has listed the following as some of the training provided in this workshop:
Production terminology and paperwork

Film crew titles and job descriptions

Production Assistant duties and responsibilities

Set etiquette – Dos and Dont's

How a typical day proceeds – from commercials and music videos to features and TV

Locking up the set, distribution, and petty cash

Walkie protocol, terminology and sign out

Setting up video village, extras holding, and supporting your AD team
The academy provides bootcamp style intensity with lessons on gear, equipment training, resumes, and finding work. They will have other PA's on site talking about their success story and recommendations, as well as assistant directors to share what they look for and avoid most in PA's. Come experience what a day in the life as a PA is through a day of simulated work and training. GPP also urges people from different aspects of the film industry such as camera workers, craft service, wardrobe and more to join the academy as much of the same protocols apply. GPP is offering to list all participants in the academy on their website database, and to share with them exclusive opportunities within the business for two years. Renowned Georgia producer Linda Burns will be personally involved with the academy and with extending opportunities to those who complete the workshop.
The next installment will take place on August 11th and 12th at PC&E in Atlanta.
To register or get more info please click here:
http://www.atlantafilmsociety.org/calendar/2018/8/11/gppatlfs-present-the-pa-academy-summer-2018