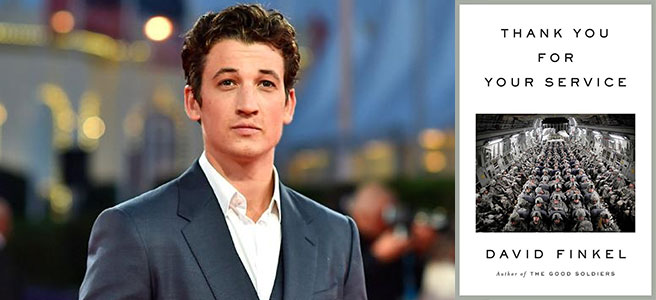 American Stories that Come to Life on Screen
By Oz Online | Published on January 3, 2016
Movies can be more than just entertainment pieces that last an hour or two. They are about sharing fairytale stories, personal experiences, or memories of past events.
What is often most effective in a movie are stories that most people have not experienced, and therefore exposes unknown feelings or emotions.
'Thank You for Your Service' centers around three individuals who return home from Iraq, and the struggles they face overcoming Post Traumatic Stress Disorder. The film is based on David Finkel's book (2013) that focuses on soldiers' lives after their experiences during the 2007-2008 war surge. According to IMDb, the film will star Miles Teller (Adam Schumann,) Haley Bennett (Saskia Schumann,) Beulah Koale (Solo.)
While the film has had several casting calls in December, Project Casting reports that the film will continue shooting early this month in Atlanta.