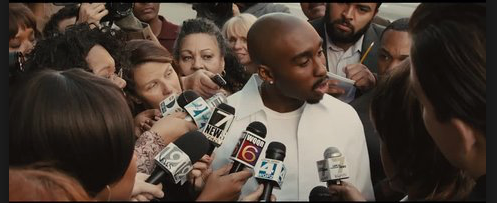 All Eyez On Me Cine-Tour Coming To Atlanta
By Oz Online | Published on May 17, 2017
Atlanta filmed production All Eyez on Me is going on a mobile cinema tour, soon to be in Atlanta!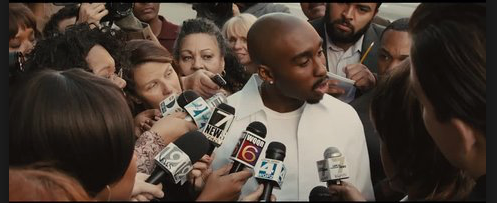 The "All Eyez on Me Experience" Cine-Transformer Tour will screen the Tupac Shakur-based film All Eyez on Me in Atlanta. Filmed in Atlanta, the 53-foot, mobile cinema with 91 seats, hits our city May 20-22. All Eyez on Me filmed in Atlanta in 2015 and 2016 and stars Demetrius Shipp Jr. as Tupac Shakur.

On May 20-21, the rolling movie theater will be on site at Wolf Creek Amphitheater during Funkfest (3025 Merk Road S.W. in College Park), and on May 22 it will relocate to Camp Creek Marketplace (3480 Marketplace Boulevard in East Point).
Attendees will have a chance to see behind-the-scenes footage.Some dates will include special appearances and guests, but no one has currently been announced yet for Atlanta.
All Eyez on Me is slated to open on June 16th.