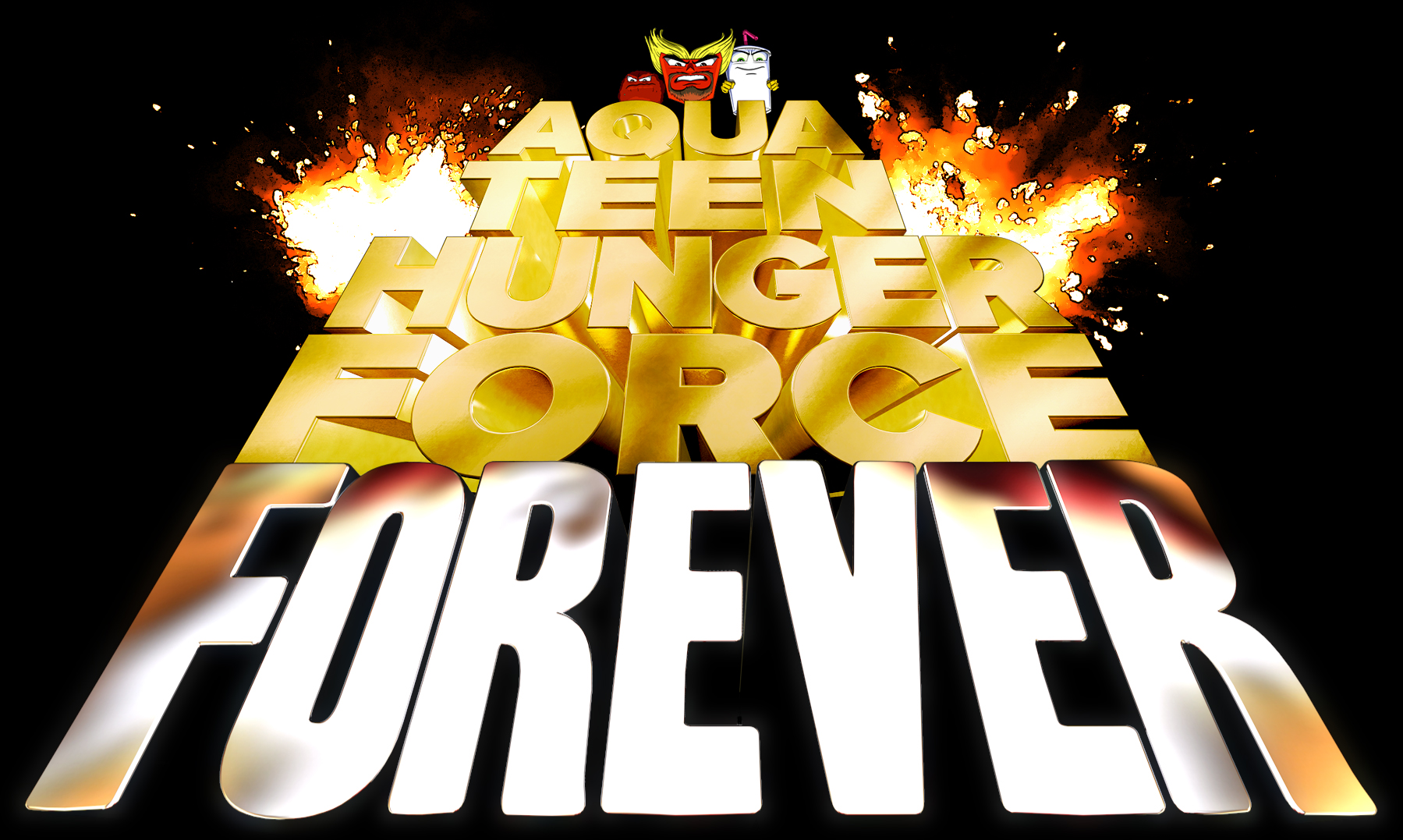 Adult Swim Says Goodbye Aqua Teen, Welcome to Hell
By Oz Online | Published on July 30, 2015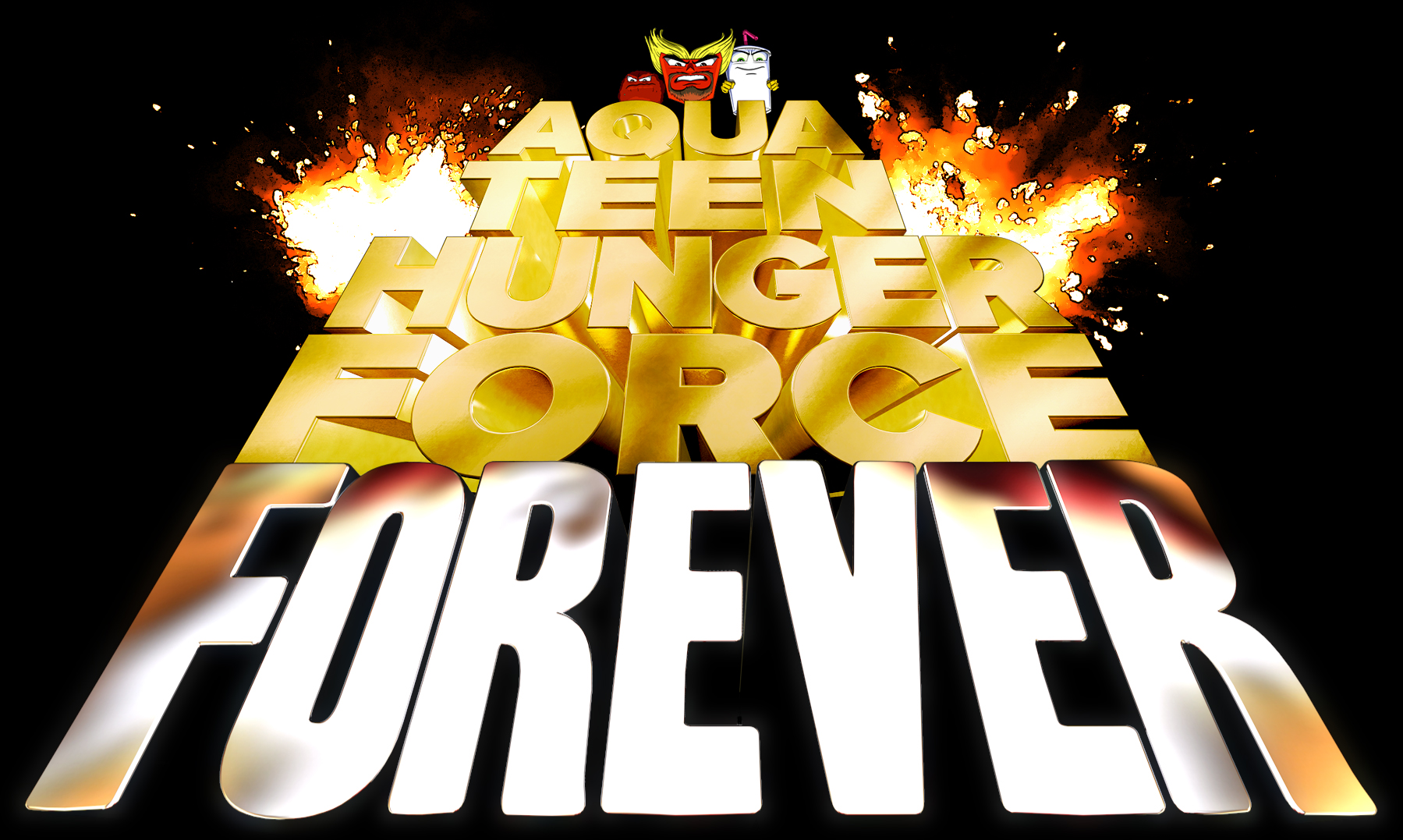 On December 30, 2001, the world got the first taste of Adult Swim at 5:00 am when an unannounced pilot for Aqua Teen Hunger Force aired. Fifteen years later the series that started it all is coming to an end under a sixth and most ironic moniker, Aqua Teen Hunger Force Forever.
In part to commemorate the final season, and in part to hype their latest live-action creation, Your Pretty Face is Going to Hell, Adult Swim invited press to visit their offices in Atlanta for a day of fun and surprises.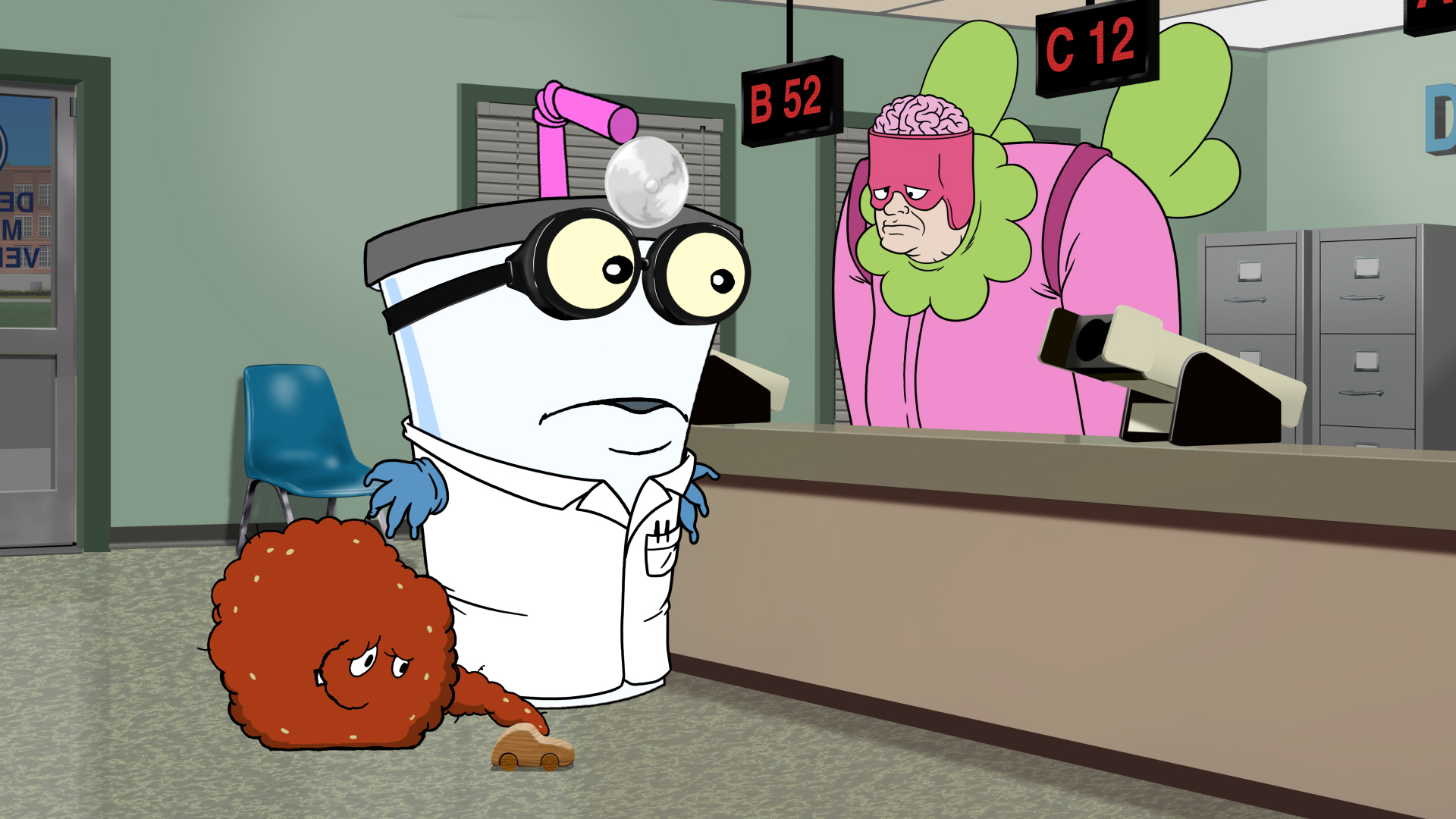 The day began at the Williams Street Productions office with an interview of the Aqua Teen Hunger Force creators, Dave Willis and Matt Maiellaro.
"They want three things when you make a show: good quality, low cost and quick turnaround. You can usually only have two. We've always been cheap and good, but not always fast," says Willis. "The one rule we always had was not to do anything sacrilegious."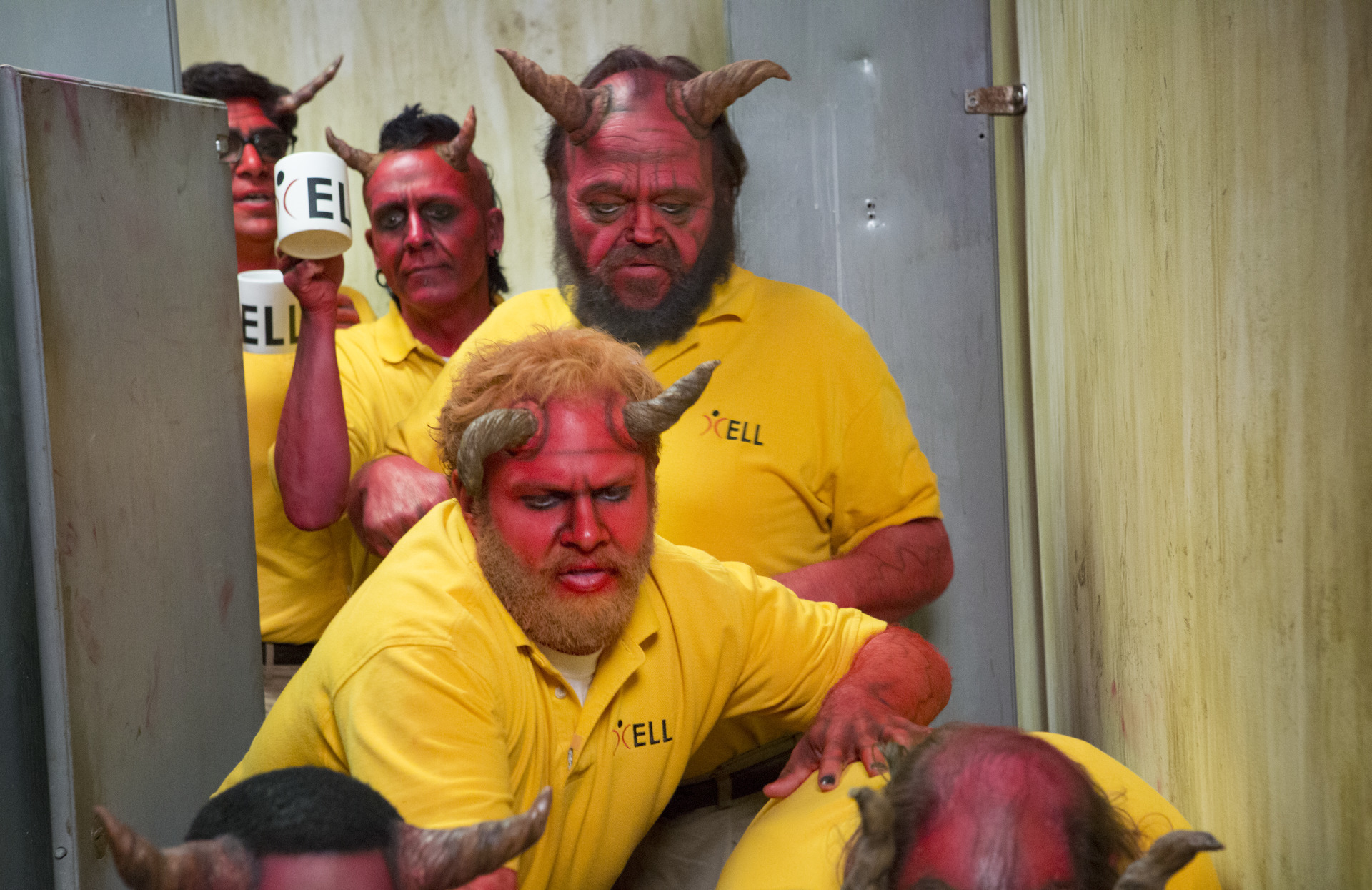 Which makes for an interesting segue to Willis' latest creation with Casper Kelly, Your Pretty Face Is Going To Hell. The show stars Henry Zebrowski as Gary, a cubicle worker in Hell who's job is to acquire souls for his boss, Satan.
The rest of the day was spent on a Your Pretty Face bus tour through Atlanta with our tour guide Benji, the demon who star's in Hell's training videos, played by Dan Triandiflou. Willis and Kelly, the show's creators, rode along as we first stopped at the Briarcliff Mansion. The former Coca-Cola heir residence is used regularly in Atlanta productions for it's looming appearance. The mansion was accompanied that day by the psychotic murderer from Adult Swim's sitcom intro spoof, Too Many Cooks. Holding a brown paper bag in one hand and fake machete in the other, William Tokarsky entered the bus without a word and took a seat in the back.
Our final stop on the tour was Silver Scream FX Lab, home of the show's art director Shane Morton and costume designer Chris Brown. Inside the lab, Morton and a slew of artists showed off props from Your Pretty Face Is Going To Hell, including computers that look to be wrapped in human skin, a bloody cat puppet from the Cooks spoof and the hairy leg of a giant spider. Morton was especially excited for visitors to walk though his 3D hallway which he created with fluorescent paints and black lights, and came to life with a pair of 3D glasses.
Before leaving we were invited to roam the rest of the workshop and meet the artists residing there. The walls were covered in years of creative endeavors, most looked like they belong in horror movies, but when put into the context of Morton describing how he meticulously created burnt fingers, nothing seemed too horrifying that day. Finally, we were herded back onto the bus and back to Williams Street, where the cherry on top of an already fantastic day was a tour of the Adult Swim offices.
The walls are covered in art, props and marketing materials that catalog the years of success the programming block has found. Every few feet is another excuse to take a picture with a piece of history. The coup de grace was getting to see Dave Willis sit down on a couch in an editor's room as new episodes of Aqua Teen and Your Pretty Face were being edited.
The final season of Aqua Teen Hunger Force Forever is currently airing Sundays at midnight and the second season of Your Pretty Face Is Going To Hell can be seen right after at 12:15 am.