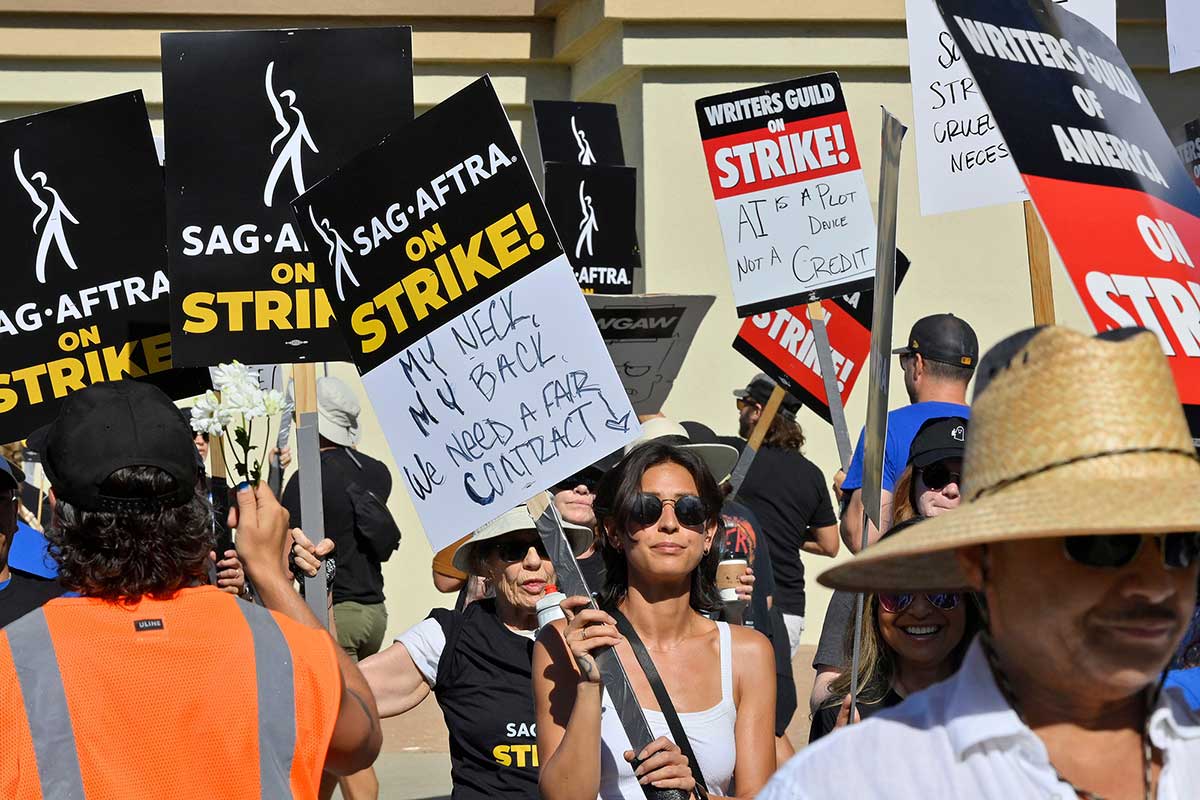 Actors Join Film Strike
By Oz Online | Published on July 19, 2023
As the writer's strike rages on, the Screen Actors Guild has officially voted to join them on the picket line. Georgia is usually hosting anywhere from thirty to forty productions at a time, but that number has plummeted with actors and writers across the country, including 3,700 from the Peach State, holding out for higher pay and greater protections.
Similar to the writers, the actor's union has two primary goals for the strike. First, they want their fair share of streaming service profits which have skyrocketed while actors and writers' income has plateaued. The current deal only gives actors residuals for reruns but not for streaming plays, and these days, fans want to rewatch their favorite TV shows and movies on streaming giants like Netflix and Hulu rather than dealing with or waiting for reruns.
Secondly, AI is a very real threat to the film industry's workforce, and many believe that, "within a very short period of time, generative AI would be able to create an entire movie absolutely indistinguishable from one actually filmed with real actors," explained Savannah Film Alliance Founder, Charles Bowen. Part of the new deal would include protections from AI replacing film jobs.
The strike is already affecting Savannah, Georgia, as two major productions have been paused. Juror 2, starring Clint Eastwood, is indefinitely postponed along with Rebel Wilson's Bride Hard, though this project has applied for a waiver from the Screen Actors Guild to continue filming since it is associated with an independent production studio.
As local film workers and businesses continue to feel the effects of the film industry grinding to a halt, there is still optimism that it will, "come back very strong. And there are a lot of big projects in the pipeline. And I know that they're coming to Georgia once we get through this," reassured the owner of Reel Supplies located in East Point, Matt Davis.