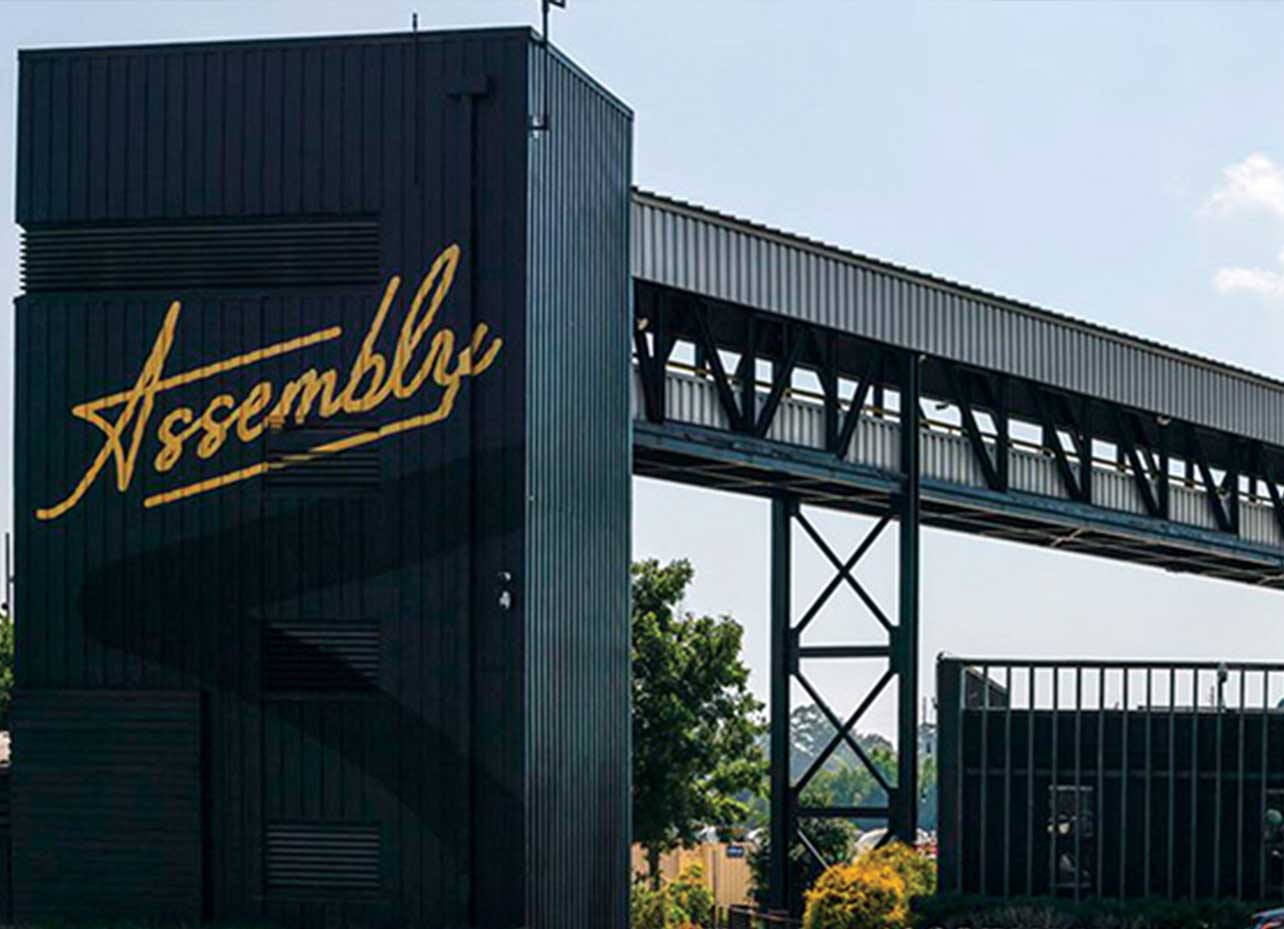 Assembly Studios Nears Completion
By Oz Online | Published on July 14, 2023
Assembly Atlanta has completed phase one of their campus' construction and plans to open its doors later this summer. The super-sized studio campus, located in Doraville off of I-285, has undergone massive developments since last year, and now includes the facades of popular places like New York and New Orleans as well as European-looking cities.
These newly built sets are as high-quality as it gets, explains Assembly's Vice President of Studio Operations, Justin Campbell. "They're not like backlots, like what you might find in LA. It's not plywood and veneer. We are shooting in high definition now. In order to look real, it's got to be real."
To maximize space, the inside of these faux cities contain dressing rooms and offices. The development team also has a great way to utilize a common natural resource.
"All of the rainwater is going to be filtered and maintained at a three-foot level depth, so you can shoot in it," said Campbell. "Jaws was filmed in two feet of water, we will have three here."
With a million square feet to build on, Assembly Atlanta plans to hold nineteen stages when the final phase of construction is finished. Major production players will soon start to fill in those spaces to utilize Assembly's studio resources, making movies, TV shows, commercials, and music videos.
On-site facilities for props and special effects teams are also available in order to streamline production.
"We will see upwards of 4,000 jobs here," said Campbell. "Full-time employment, as well as contract workers and freelance film workers."
To provide a rare peek behind the curtain, part of the studio campus is already open to the public, and phase two will include a park.
As far as the on-going writer's strike, Campbell explained that he's "hopeful those guilds come to a reasonable agreement before we get open. They're well aware of what we know here–Georgia is a wonderful place. It's a premiere destination to create content."