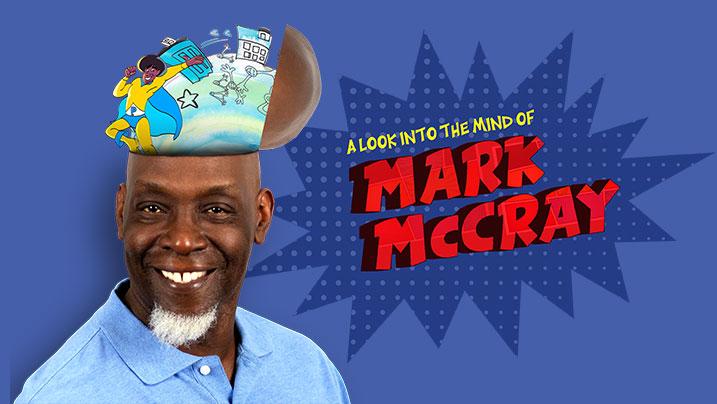 When animation was first put on the scene many gazed in awe of its creativity and fluid movement. Since then animation has become the medium of choice for those who want to share fantastic fantasies that have come to life for over 100 years. Going from painstakingly drawing each movement for hours at a time to computer-processed images. The history of this art form is vast and complicated. Maybe even a little messy.

But there is not to many who has dedicated themselves to this art form more than Mark McCray has. First getting his start writing a newsletter that focused exclusively on animation and everything that happened around it. More specifically he talked about Saturday morning cartoons. He would go on to cast a wide net with his newsletter by not only talking about what was going on in each of the shows, but the strategy the networks would try to use, the rivalries between studios and networks. With enough insight and in-depth knowledge of the industry he was sure to get noticed, "No one was paying attention to kid's cartoons in the early days. But people wanted to hear and read about what was going on. It was also where my passion was. So I launched the newsletter and sent it to everyone who had their hands on kids' content."

McCray went on to explain how complicated and complex the politics of Saturday morning are while providing an example of what you could see in his newsletter, "Back in the day when a Saturday morning show did well, that was no guarantee that the show would be renewed. The budgets at the networks could not sustain buying new series. New
shows couldn't be bought while also trying to get renewals for the returning series."

McCray brought up, Filmatrion, a real heavy-hitter in the world of animation. Filmation was an American production company that produced animation and live-action programming for television from 1963 to 1989. "Instead of Filmation banking for a renewal a particular show. They came up with a technique for creating a new show. One that would guarantee a new set of episodes instead of hoping a pre-existing one would get renewed. Instead of ordering season 2 of "The New Adventures of Superman" in 1966. They would make "The Superman/Aquaman Hour of Adventure."
This would allow a pre-existing IP to continue a character's narrative with a fresh take on the character.

McCray elaborated, "Filmation is one of the greatest studios ever as they started trends in animation. They refused to send their animation overseas. Filmation also secured bigger budgets for animation. When you send the animation overseas that's a bang for your buck system that networks liked."

That all changed in 1976 when "Tarzan, Lord of the Jungle" was released. It included cutting-edge technology and new techniques for the time, was a mic-drop to the rest of the industry. Covering Information like this in his newsletter, McCray would lead down the looking glass into something that could only be brought to life in a dream. "After a little while, the newsletter got a little buzz and lead to a lot of freelancing opportunities and eventually to Cartoon Network".

Landing a job in the Cartoon Network library McCray would pull the tapes of archived episodes or footage and prepare it for an on-air producer to make it into a 15-30 second promo. The tasks that McCray would be asked to complete would range from grand generalizations to intensely tedious and microscopic details, "Sometimes they would ask me for characters eating dinner together or characters drifting away in space. They would then rely on my cartoon expertise to then get them the tapes that were needed". The promos that would be made out of the acquired archive footage would then be used to promote an event that was happening on the network.

But that job was only the beginning of McCray's climb into the animation hierarchy. What would follow next would be big, "I will always remember the day when Mike Lazzo (Producer and former Executive Vice-President at Cartoon Network) welcomed me to the network as their Head of Programming is a day that I will never forget. I was introduced to everybody and it was a very exciting time for sure. I quickly found out though that a lot of ideas that I had in my head for scheduling and programming were not viable for what was required. I had to learn a lot from Mike Lazzo and my
manager Dania Perez".

The network's process begins with a strong show to lead-in for any new series. For example, if "Powerpuff Girls" is getting great ratings then you'd want to adjust the schedule and programming to fit the format that you'd want to cater to.
Another key factor that McCray learned is The Halo Effect. The Halo Effect is when you have a show with huge ratings. The kids would then stick around for the rest of the programming. "A lot of the job was brainstorming ideas to get the kids to watch our network. There were several strategies to accomplish this. You had your premiere strategy. How were you going
to roll out a particular series that was brand new to your audience? What the rollout of these episodes would look like and the premiere schedule would be. That part of the job was a no-brainer. But the hard part came when trying to figure out how do you keep kids coming back and watching."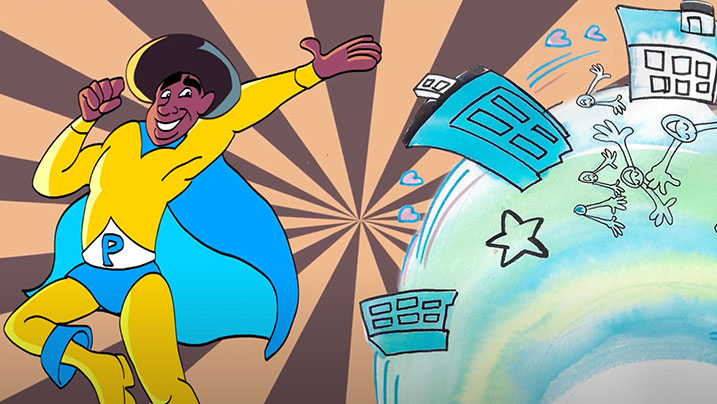 McCray and his team would then retreat into their think tank and come up with truly innovative ways to get young audiences into seeing what truly great programming Cartoon Network had to offer. One of the stunts McCray always wanted to do, but never had the opportunity to put into practice was "Dexter's Laboratory: Mad Scientist" highlighting Dexter's more memorable experiments. That's when the symbiotic relationship between the on-air producer and McCray
would come into full focus,"As I said before this is when the on-air producer would then write a 15-30 sec promo." All of this work is done even before you bring big sponsors or brands to promote.

But one of McCray's biggest innovations was related to one of Adult Swim's biggest hits. "The Boondocks." Whenever an episode of a TV show would end, a credit box would appear on the lower third of the screen. McCray was the one who came up with the idea to change it up and preview what the next episode of "The Boondocks " was going to be. A new idea that was met with warm reception. This was done so that the viewer wasn't going to go anywhere. It worked so well that they implemented it for the entire Adult Swim schedule.

In 2021 though the word on everybody's mind is, "diversity". It's easy to say that when McCray was coming up through the rank of Turner Broadcasting the racial climate was not what it is today, "Before me coming there, there were not a lot of African-Americans in the industry. Even now there isn't a whole ton. A lot more can be done. The man who mentored me, Lou Shimer from Filmation, brought on more people of color than any other studio back in the day from the 70s through the 80s. Other studios saw what Filmation was doing with diversity and other studios jumped on the bandwagon. Which is great, but nowadays I don't see as much. Back in the day, there were just more. From voice acting to behind the scenes."

The good news though is that Africa is becoming a hub for animation and animators. More voices are getting out there.
Production-wise there has been an uptake in Africa. African animation is getting internationally recognized. Animators like Ridwan Moshood who is the creator of "Garbage Boy and Trash Can" are finally getting their day in the sun. The world is hungry for new content in the age of COVID-19. "Garbage Boy and Trash Can" is the first African-produced Cartoon Network superhero animated comedy series. It will be produced in conjunction with Pure Garbage, a newly founded animation production business based in South Africa that was formed just to produce the new series, "Unless you have an advocate or someone rooting for you in the right places. It can be very hard to wiggle your way into that space".

So with McCray's encyclopedic knowledge of the industry, he decided that he would share what he knew with the world.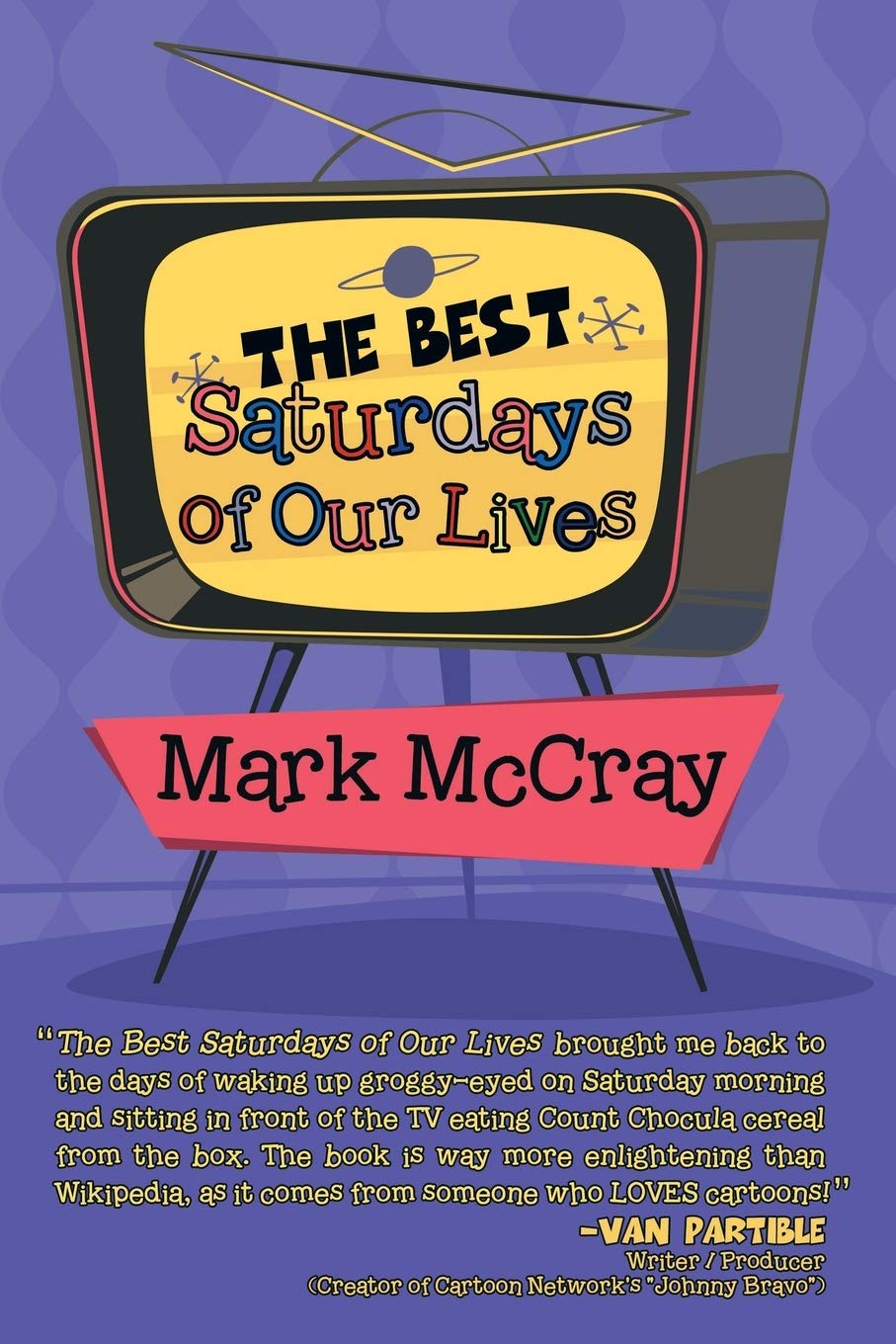 McCray has written a book titled, The Best Saturday Of Our Lives. Mark McCray wasn't the only boy who loved Saturday morning cartoons, but he may have been the only one to call the networks and tell them what he liked and disliked about them.

For instance, he was blown away by the direction Hanna-Barbera took with "Josie and the Pussycats," the kids in the wrong place at the wrong time who rose to the occasion and saved the day. It wasn't long before he was writing his own newsletter, titled The Best Saturdays of Our Lives, which he circulated to animation and television executives, networks, studios, and comic book publishers. The newsletters chronicle the origins of competitive Saturday morning programming—from the 1966–67 season straight through to the 1990s—and they're compiled in one place for easy reference in this book.

You'll get an insider's look at the inner workings of the cartoon and television industries, competition between broadcast networks, and how the industry has changed over the years. Mark's curiosity, probing insights, and love of television, come together to create The Best Saturdays of Our Lives."
But that isn't the end of McCray's endeavors as an author. McCray is officially making the leap from nonfiction to fiction in his newest book, Paper Boy: Dimensional Adventures. McCray explains, "Rudolph St.Clair had superpowers, fame, and the respect of New York City. Till one day a horrible incident robbed Rudolph of his powers. Rudolph married his college sweetheart, started a family, and moved into the perfect brownstone in Brooklyn. Rudolph then discovered that his apartment was haunted. Family secrets and possible alien threats. Rudolph will have to find the courage and strength to survive in Paper Boy: Dimensional Adventures."

McCray self-described the story as," If Superman lost his powers and then came out the other end as Doctor Strange".

McCray is an award-winning television writer who was instrumental in the launch of the classic Boomerang Network. Currently he is the Senior Programming Manager for Adult Swim. Both of his books are available on Amazon.

The world of animation is vast and big and needs to be taken seriously as a true art form. With the future of this medium expanding. Having a gatekeeper like McCray is something we should all be grateful for.