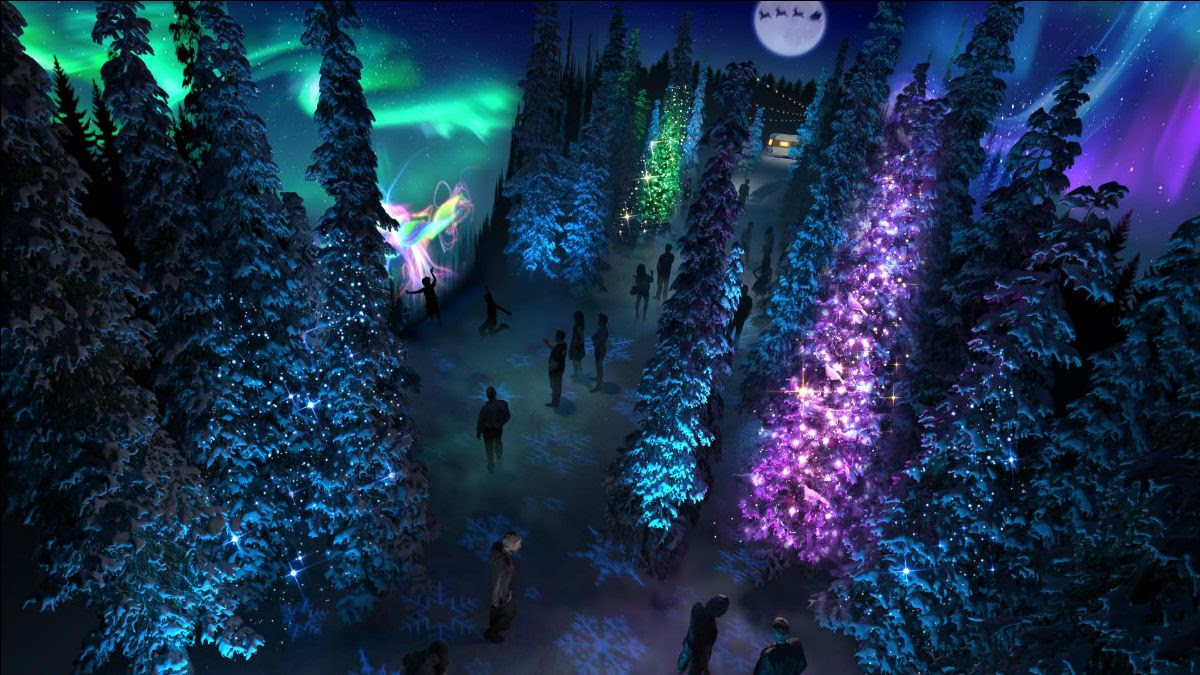 WO ATLANTA-BASED COMPANIES PARTNER TO BRING INTERACTIVE IMMERSION EXPERIENCE TO "SANTA'S FANTASTICAL
By Oz Online | Published on December 6, 2019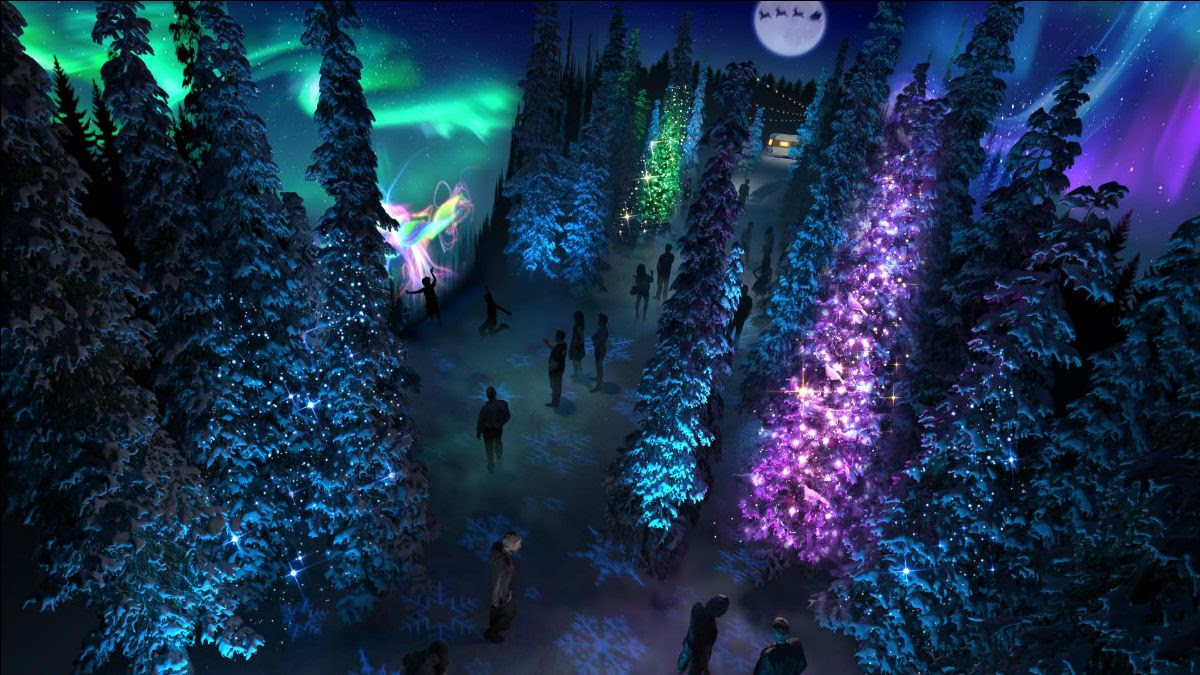 ATLANTA — Founded by native Atlantans and husband/wife duo Walt Geer and Sarah Blackman, Fantastica Labs is bringing Santa's Fantastical℠ to life in collaboration with Primal Screen. This year's exhibit will include dazzling projected animation, motion graphics, interactive experiences, live performances and more. Santa's Fantastical is now open through Sunday, December 29 at Perimeter Pointe in Sandy Springs.
"We are thrilled to bring a fully-reimagined Santa's Fantastical back to our hometown of Atlanta this year," said Santa's Fantastical CEO Walt Geer. "Collaborating with Atlanta-based Primal Screen to make our ideas a reality is truly special. We are not just another pop-up experience. Santa's Fantastical embraces the essence of the season through art, technology, nostalgia and a little creative storytelling, all while strengthening our ties to our community."
Guests begin their journey in Santa's Parlor, where they will experience an immersive environment combining projected animation and photo-real graphics initiating them to the newly reimagined world of Santa's Fantastical. In the Fantastical Forest, LED-lighted trees shimmer to life as guests play in the interactive auroras within the snowy wonderland glistening with bright colors, music and animation. The North Pole Town Square features a holiday explosion of engaging swirls, sparkles and candy canes. Yondo's Yeti Yard welcomes the opportunity for kids to slide down the Yondo Slide as projected, animated content amazes them. And finally, the not-to-be-missed Snowpalooza features a massive interactive snowball fight!
"We see Santa's Fantastical as an expression of Christmas in many forms — from the wonder of seeing Santa to the sophistication of a magical forest at dusk. This experience offers holiday enchantment for everyone," said Primal Screen Executive Producer Fatimah Abdullah. "We really love finding ways to immerse audiences in new worlds and narratives, so we are confident this year's visitors will have an awe-inspiring experience to add to their holiday memories."
In addition to the immersive experiences by Primal Screen, this year's Santa's Fantastical includes updates to fan favorites including the magical Unicorn Dreams exhibit, visits with Santa in his Chateau, the Candy Cane Vortex, and live dance performances by The Fantasticals; as well as newly reimagined installations all designed to take guests on a holiday journey like never before.
For more information on Santa's Fantastical, visit SantasFantastical.com.