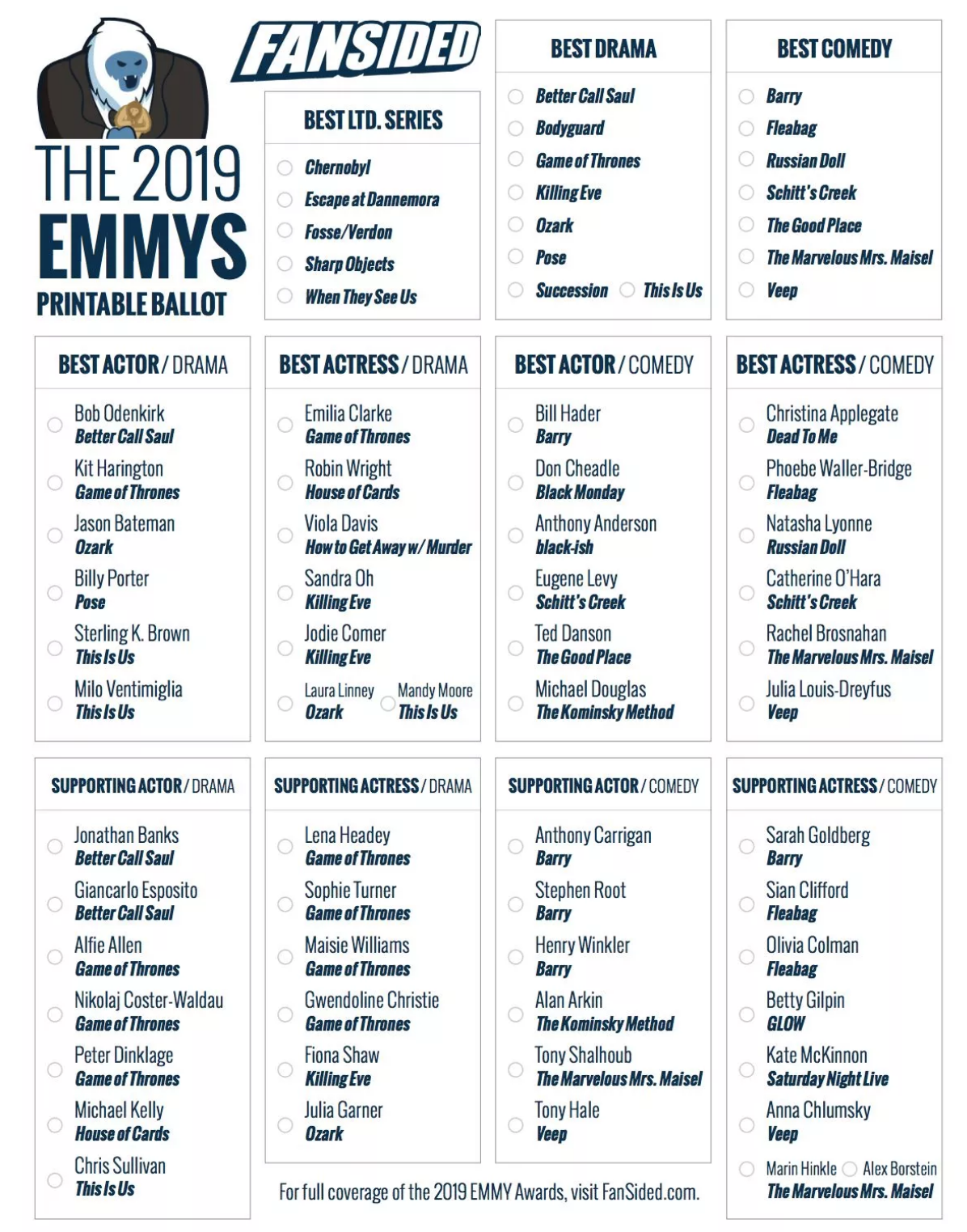 Who are you voting for? Download your ballot for the 2019 Emmys here!
By Oz Online | Published on September 20, 2019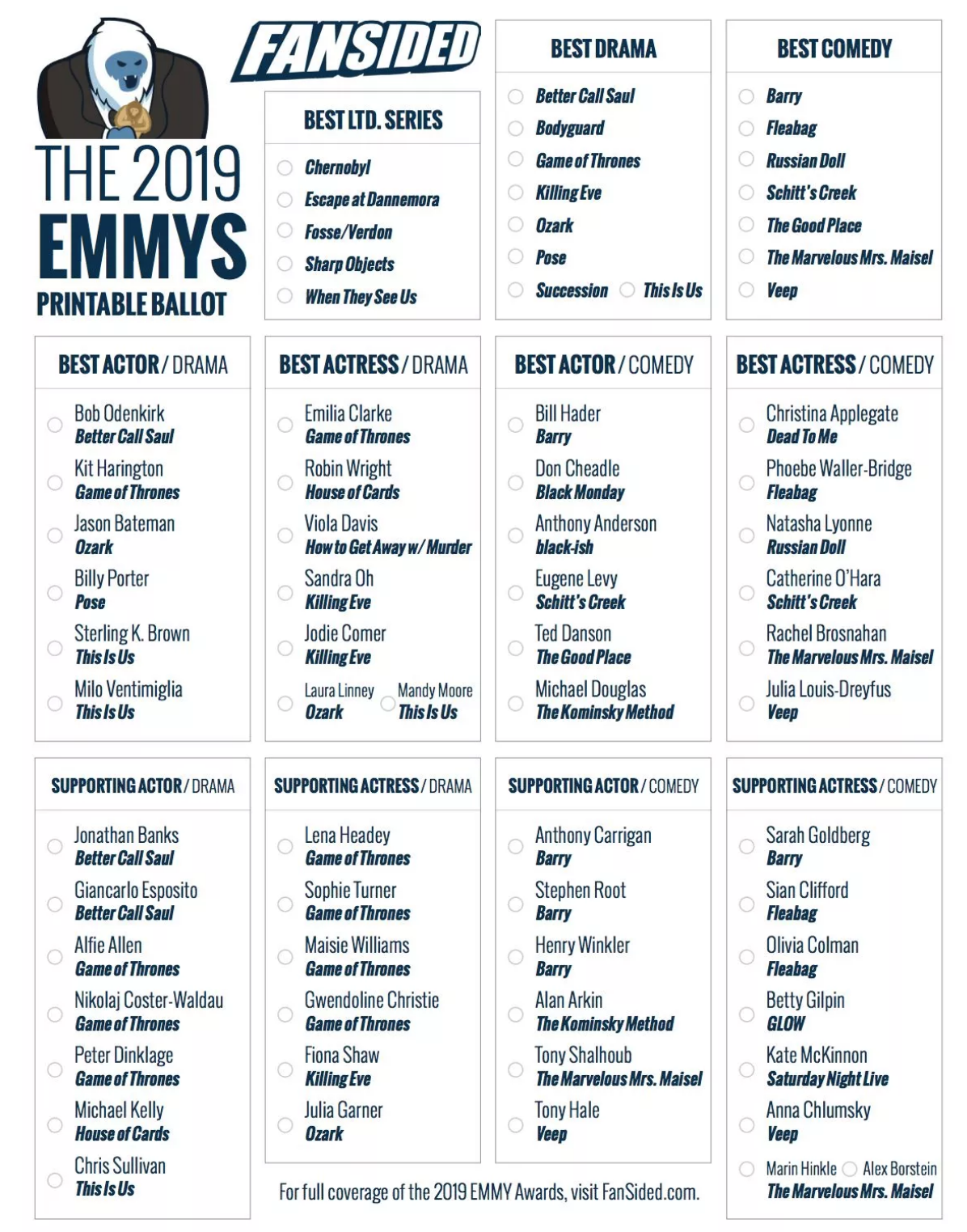 Georgia-lensed television show, Ozark, is nominated for four Emmys: best drama, best actor, best actress and supporting actress in a drama. Who are you voting for?
Fansided was quick enough to whip up a 2019 Emmy ballot that you can download and print. Show your competitive side and fill out a ballot before you gather for this Sunday's viewing party.
We encourage our readers to repost the ballot on our Facebook wall or your Instagram profile. Tag us and we'll repost the winner on all of our social media platforms. Let the games begin!
Click here for the original Fansided article featuring the ballot.