Long before the public's obsession with "fake news," "election deniers" and a number of other political speculations, there was the assassination of President John F. Kennedy and the scores of conspiracy theories it ignited.
"More books have been written about that one day in American history than any other," said documentary filmmaker William "Bill" VanDerKloot.
"It's like, 'Well, we can confirm that people were on the grassy knoll,' or 'We can confirm that Lee Harvey Oswald was in Omaha … I mean it's ridiculous stuff, but people believe it," continued VanDerKloot. "Over 2,500 books have been published, not to mention thousands of articles."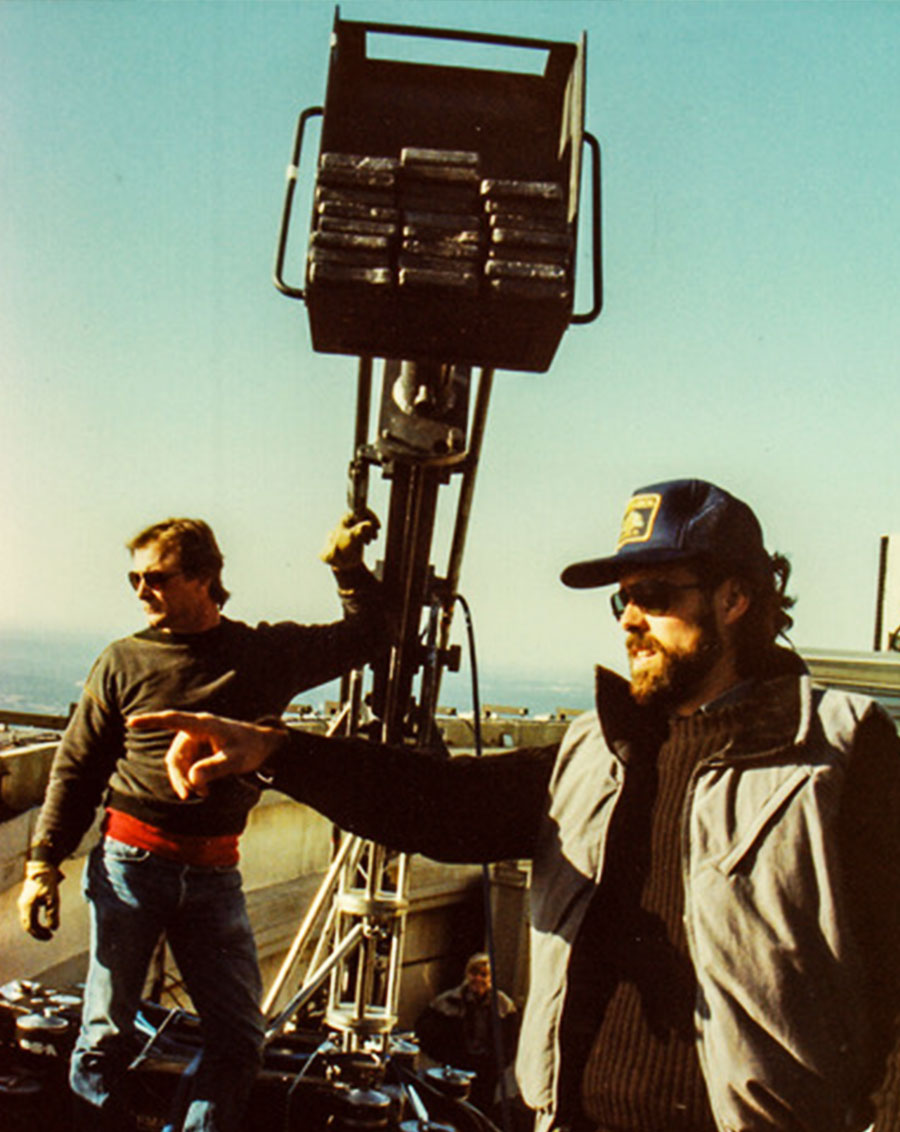 "More books have been written about that one day in American history than any other."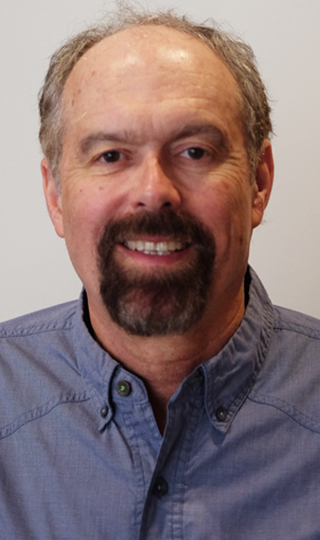 VanDerKloot, a distinguished and much-admired Atlanta-based filmmaker, grew up in Chappaqua, NY. He is an independent director and producer whose career includes experience in short films, television documentaries, broadcast commercials, and theatrical features, which have taken him across the world and back. To name a few out of his 100+ international film and television accolades, VanDerKloot has won multiple Emmy Awards and the George Foster Peabody Award throughout his career of producing a range of films on varying topics. Notable subjects include public sculpture, ethnic history, southern blues, and environmental science!

He has won over one hundred international film and television awards, including Emmy Awards and the George Foster Peabody Award.
The filmmaker's most recent documentary, Inside the Warren Commission, focuses not on the conspiracies, but on the government's official attempt to delve into and deliver to the public the facts about that day: the work and legacy of President Lyndon B. Johnson's Commission on the Assassination of President John F. Kennedy. The film recently premiered at the Atlanta History Center, and was followed by a Q&A with VanDerKloot and others involved in the making of the documentary.
"I love documentaries because I love reality," VanDerKloot explains. "I think reality is so interesting, and I especially love history because it really is…It's nuanced. It's surprising and...complex in its way. And so, I really, really love that."
He continues, "I mean, you know to paraphrase Mark Twain, 'History, doesn't repeat itself, but it rhymes,' and you can see it. Really. When I approached this project, I approached it as a skeptic."
While this is not a particularly "Georgia-centric" story, there are a number of Georgia connections – including the catalyst that sparked VanDerKloot's interest. VanDerKloot had not read the Warren Commission report for himself, but he became interested after attending a presentation at the University of Georgia Library given by Charles Campbell. After the presentation, VanDerKloot determined that he wanted to investigate the report and the process that went into creating it so that more people could understand its significance.
The film is also executive produced by that same Campbell, who served as a former administrative assistant to U.S. Senator Richard B. Russell (D-Ga). Russell was among the seven members of the Warren Commission, including U.S. Supreme Court Chief Justice Earl Warren and U.S. Rep. and later President Gerald R. Ford.
"Senator Richard Russell has all his papers at the University of Georgia Library, so you have original material from the Warren Commission," said VanDerKloot. "Then literally, I read all these books. The two best books written about the Warren Commission were one by Philip Shannon which is called a Cruel and Shocking Act and the other one, by Max Holland who's a really well-known historian. He wrote a book that uses the White House tapes called the Kennedy Assassination Tapes and he gives context to all those tape recordings."
According to VanDerKloot, a high point in his research was the opportunity to listen to the original phone recordings from the Johnson White House.
"That's really what I loved about the research: finding not only the Johnson White House telephone recordings, but also, various other recordings of some of the key players in those events."
"For someone making historical documentaries, [what's special is] finding the original thing, not what somebody said, but what somebody said, and you can hear it," VanDerKloot continued. "And so, I really loved being able to use those. I mean, you can listen to Johnson. He's such a politician. You can hear his voice when he talks to a Southern senator, he puts on that Texas drawl. When he talks to somebody from the Northeast, he's very straightforward, but he's always bulldozing people. He was the master of the Senate, and it shows. He almost always gets his way."
During the course of his research, VanDerKloot made note of an interesting difference – definitely a rhyme and not a repeat of history – between the political environment and commissions of today versus that of the past.
"If you look at the Warren Commission itself, Johnson was a Democrat and of the seven people on the Warren Commission, five are Republicans. That would never happen today. I mean a lot of things wouldn't happen today: we wouldn't see all white men either but that's a whole other thing. For example, Senator John Sherman Cooper – a republican from Kentucky – was very, very good friends with President Kennedy. And in fact, had a private dinner with Kennedy and Jackie just days before they left for Dallas. I don't know how many people from different parties get together like that [today], but back then it was a lot more. Friendship. Even if they disagreed on policy. Now, it seems if you disagree on policy, you demonize the other person."
"I mean I grew up in that era
and so I still think the music from the
60's is some of the best..."
To artistically focus attention to the film's message and time period, VanDerKloot knew he needed to assemble a team of artists who share his passion for film and the creative process.
"Filmmaking is a collaborative art form," VanDerKloot said during the panel after the premiere. "Inside the Warren Commission includes materials from a number of archives, libraries, networks and individuals. Additionally, and most importantly, I collaborated with a core group of very talented artists including Composer James Oliverio, Motion Graphics Designer James Powell, Sound Designer JC Richardson, and Narrator Monica Pearson."
Without question, music plays a major role in the film – and that was exactly VanDerKloot's aim.
"I wanted to bring in some music from the period and so I looked at the 1963, 1964 timeline and what the top 100 hits were of that time," said VanDerKloot. "I also had my own favorites. I mean I grew up in that era and so I still think the music from the 60s is some of the best music ever but that dates me a lot. But anyway, I knew that I wanted that music."
"And then I just settled on a lot of the songs fairly quickly because I wanted the mood, the feeling and sort of what they said. I actually had chosen a number of others to include throughout the program, but it just got too expensive…the rights were just too expensive to continue this. So, I had to whittle those down to the four that are in the movie," he said.
"I also have to give a hats off to James Oliverio, who did the original music score," he continued. "I've been working with him for over 30 years, now, on films and he's an amazing composer."
The attention to music in the Warren Commission documentary is hardly the first instance of VanDerKloot's work celebrating the music and this particular era in history. In the summer of 1969, VanDerKloot was a junior – and a very young filmmaker – at Horace Greeley High School in the small town of Chappaqua (about 35 miles north of New York City) when he attended the now-iconic Woodstock music festival.
"I played guitar in a rock band, and during our practice sessions, we eagerly talked of the upcoming festival in the town of Woodstock, NY," VanDerKloot remembered. "Imagine a weekend of Joan Baez, John Sebastian, Sly and Family Stone, Credence Clearwater, Richie Havens, The Grateful Dead, Jefferson Airplane, Jimi Hendrix, Crosby Stills and Nash, The Who… and so, so much more!"
"I shot about five minutes of Super 8 footage at the event, mostly of the audience and the surroundings. If I had known it was going to be such a big deal, I would have brought more than one film cartridge," he later wrote about the event. "That is one of the many lessons in filmmaking I have learned since then."
As a filmmaker, VanDerKloot seems to have an uncanny knack for chronicling or having a hand in historic events. This is apparent in what became his next project, or more specifically, his first official job in film – as a production assistant on the first IMAX film.
"I was a PA for a production company making the first IMAX film."
"In 1974, I was a PA [production assistant] for a production company making the first IMAX film, VanDerKloot recalls. "I didn't know that. I had to take a contract from New York to Pennsylvania to have it signed and bring it back. That's all. That was my first paid job in the film industry. And the film is still shown. It is called "To Fly."
According to the Wikipedia site, when the National Air and Space Museum opened its doors in July 1976, it featured in its theater a film produced specifically for the Museum called To Fly. It was scheduled for a year of screening during the Bicentennial, but due to public demand was screened indefinitely. The film was deemed significant for introducing audiences to the then-new IMAX format and influencing future filmmakers, and was inducted into the National Film Registry as well as the IMAX Hall of Fame. Amassing a large following and a notable role in the growing popularity of museum IMAX theaters, To Fly! remained the highest-grossing giant-screen documentary for several decades.
VanDerKloot later used his filmmaking skills to help his adopted hometown of Atlanta shape history. His film, Time and Dreams, was created in 1989 for Atlanta's bid to host the 1996 Summer Olympic Games. When completed, it was taken by Billy Payne & Company and shown in movie theaters around the world during the Olympic bidding process.
Released in 1989, the Olympic film is notable not only for helping to bring the Olympics to the city, but it also showcases one of the earlier collaborations between VanDerKloot and Oliverio, who composed the music. Oliverio was able to negotiate with the Atlanta Symphony Youth Orchestra to not only perform his original score, but to also be featured onscreen at several key moments in "Time and Dreams." Oliverio, VanDerKloot, and film editor Amy Linton traveled to George Lucas' Skywalker Ranch to complete the final mix for the film.
"Thanks to the tireless efforts of Billy Payne, Andrew Young, Doug Gatlin, Ginger Watkins and many others, Atlanta was successful in hosting the 1996 Centennial Olympic Games," reflected VanDerKloot. "This event literally changed the international face of the City of Atlanta. We were glad to have played a part in this success."
In 2008, the two would once again collaborate on a documentary which was a passion project:
VanDerKloot's award-winning documentary Flying the Secret Sky. The story is told in three major sections, but the greatest attention and affection are seen in the first, the creation of the initially clandestine team of civilian daredevil flyers, mainly from America and Canada, and the last, the adventures of VanDerKloot's father as commander of a special VIP transport that most famously carried Churchill throughout the war.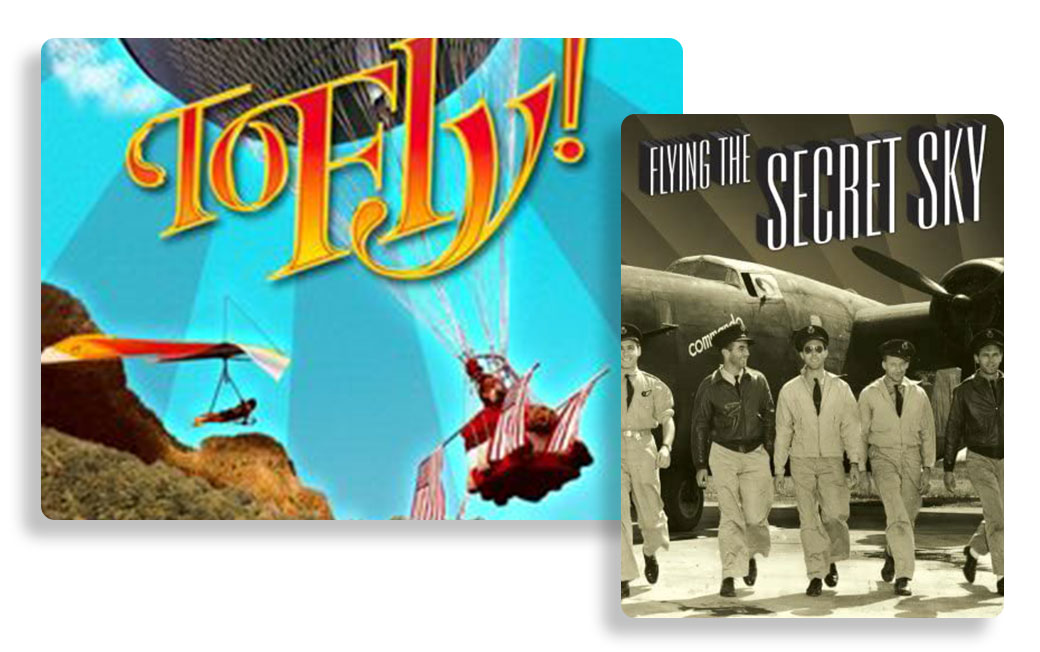 VanDerKloot also shares a long, collaborative history with The Warren Commission Film's Motion Graphics Designer James Powell and Sound Designer JC Richardson that began long before the documentary. Both artists spent a number of years working with VanDerKloot at one of the Southeast's most creative and respected post houses, Magick Lantern. Based in Atlanta's Old Fourth Ward, VanDerKloot founded Magick Lantern in 1990, a video post-production house and digital production studio serving the advertising, broadcast and film production industries. He sold the studio in 2013 to focus on content production.
Through Magick Lantern, VanDerKloot and his "magicians" used their talents to support the local community with pro bono work for dozens of organizations, including Trees Atlanta, Literacy Action, Homeless Taskforce, The Carter Center, The Georgia Conservancy, Habitat for Humanity, and the Girl Scouts. He also donated his company's services to then-City Council President Cathy Woolard and Ryan Gravel, to create a video that introduced audiences to a concept called, The Atlanta BeltLine.
"An intriguing article in the paper prompted me to volunteer our services to then City Council President Cathy Woolard to create a video to introduce a concept by Ryan Gravel, called The Atlanta BeltLine," VanDerKloot recalls. "Jane Fonda graciously agreed to narrate the project."
VanDerKloot was also the founding director of the Atlanta Film Festival and has served over 20 years on the Georgia Governor's Film Advisory Board under numerous administrations. He was a long-time board member and past president of the Georgia Production Partnership (GPP), an industry association responsible for creating Georgia's successful film tax incentives.
VanDerKloot has a solid reason for why he continues to create with long-time collaborators: Passion.
"As you know, the film business is too hard. It's too much work. It's too hard to just toss it off and consider it as just a job," VanDerKloot said. "You know, like looking at your watch and saying, 'Well, when are we going to wrap? When's lunch?' I want to work with people who actually add to things. I like to work with people who are better at what they do then I could ever be. They add to and align their Passion with the passion for the project that I have. And so, yes, I work with passionate, creative people and so many of our colleagues from Magick Lantern are those people."