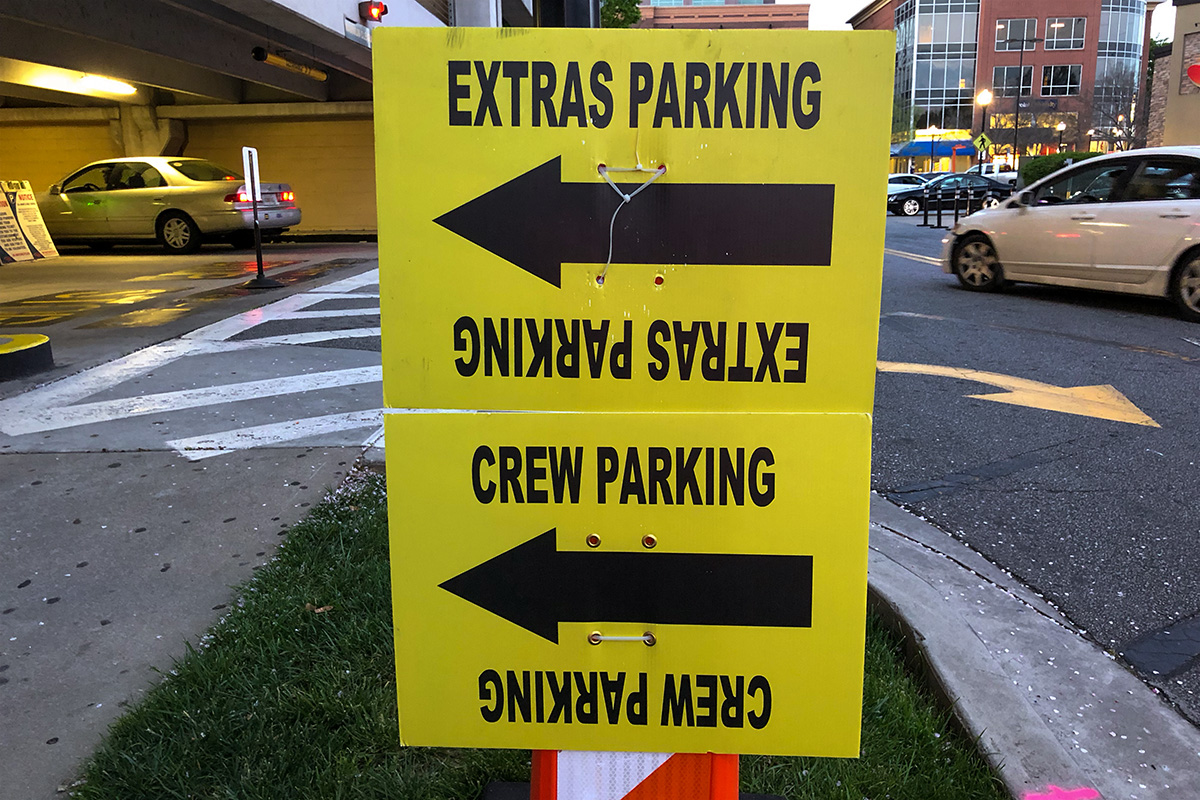 What's filming in Atlanta now? The Falcon and the Winter Solider, The Underground Railroad, Freaky F
By Oz Online | Published on December 2, 2019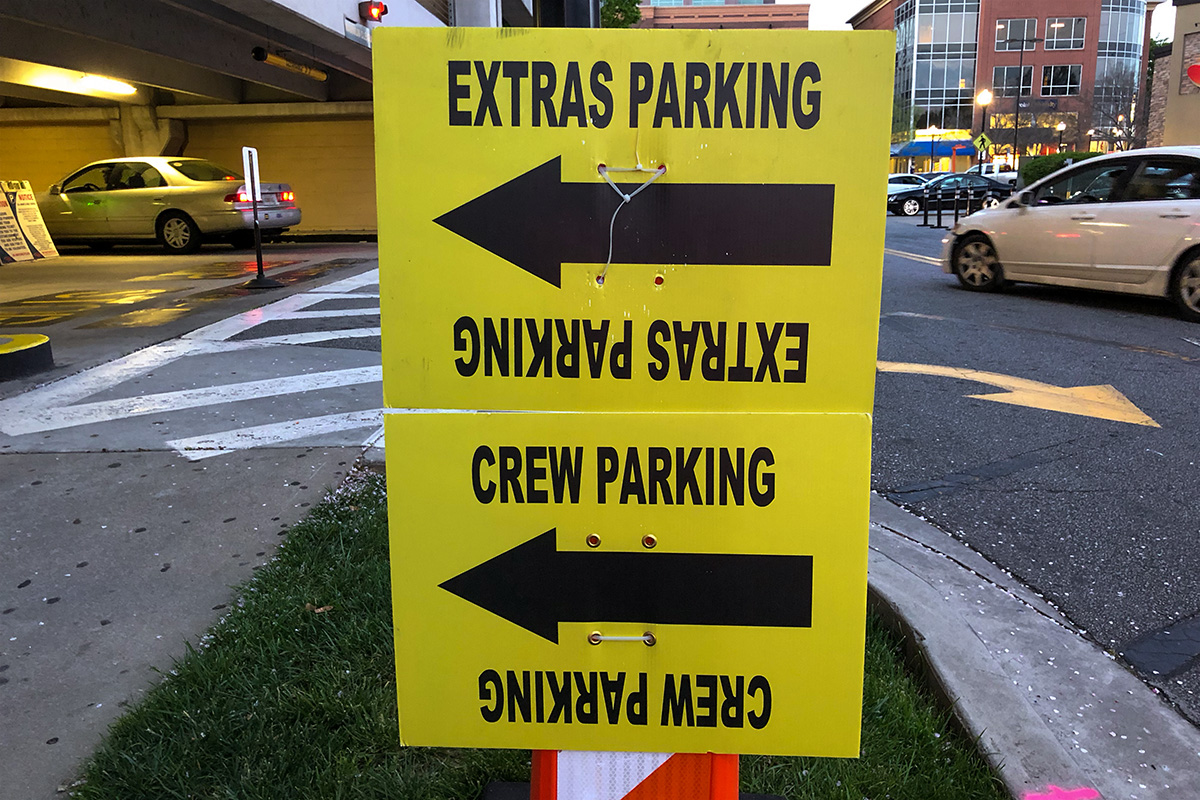 Before you sit down to your Thanksgiving dinner this year, be thankful for the countless film and television productions filming in Atlanta. Here's what we saw, where we saw it, and what those codes were this November in Atlanta.
The Marvel Cinematic Universe has returned. The Falcon and the Winter Soldier (production code: TT) has started filming in earnest and has been spotted throughout the metro area. The upcoming series is being produced for Disney+ and brings Anthony Mackie, Sebastian Stan, and Daniel Brühl along with it. Signs for the production were up at Jimmy Carter Boulevard and I-85 on November 18. Two days later, on the 20th, filming took place in Barnesville. The next day, a basecamp was set up at Duluth High School near downtown Duluth. Most recently, on November 23, signs were once again spotted on Jimmy Carter Boulevard.
Freaky Friday the 13th (FF13) was also spotted this month. Starring Vince Vaughn and Kathryn Newton, the thriller is quite a different take on the Freaky Friday concept, featuring a serial killer and teenage girl swapping bodies. The film rounded out October by filming in Cumming on the 26th. After that, crews set up at Denmark High School in Forsyth County on October 29. November brought filming to Covington square on the 4th, and to Sawnee Mountain Park on the 6th. Between November 13 and 14, signs were placed on I-20 and Maynard Terrace near downtown. Filming then moved to Norcross on the 16th, also being spotted on the 19th and 20th. A basecamp was set up at One Heart Church off of North Peachtree Street.
A few months ago, we first spotted signs for The Underground Railroad(UGRR), an upcoming series for Amazon. Based on the Pulitzer-winning novel by Colson Whitehead and starring Thuso Mbedu, Chase W. Dillon, Aaron Pierre, and Joel Edgerton, the series is set in a world where the historical Underground Railroad is just that—an actual, literal network of underground trains, rails, and stations used to help escaping slaves reach free states. The Underground Railroadwas first spotted this month in Madison on November 2. Signs were posted near Cartersville on November 6. Filming moved to Stone Mountain two days later on November 8. On the 10th, crews worked south of Covington, with signs up at Covington Bypass and Flat Shoals Roads. Additional filming would be done in and around Covington between November 13 and 14. On November 15, crews worked in Mansfield.
Chris Pratt's The Tomorrow War (BONEYARD), which up until recently was titled Ghost Draft, filmed in Buckhead at Terminus 100 on October 26 and 27. The sci-fi film then moved to the Civic Center MARTA station downtown, where red special effects smoke could be seen from the Connector and beyond. Crews would return to the station on November 10 for additional filming. On the 14th, scenes were shot near Underground Atlanta. Four days later, on the 18th, the upcoming movie once again shot near the Civic Center station. Most recently, on November 26, filming took place in Midtown.
James Gunn's The Suicide Squad (EEE) remained at Pinewood Atlanta Studios throughout November, filming scenes there on the 1st, 4th, 7th, 8th, 11th, 18th, 20th, and 21st. The Suicide Squad stars Margot Robbie, Idris Elba, Taika Waititi, John Cena, Jai Courtney, Pete Davidson, and Viola Davis.
The DC Universe series Doom Patrol (GRANT) is currently shooting its second season. For the most part, production has stayed in Conyers for now. Crews were seen working on November 10, 11, 20, and 22 in the city.
The Disney+ movie, Safety (BR), about former Clemson University football player Ray Ray McElrathbey, was in Morrow at Clayton State University on October 31. Signs were posted in Lithonia at I-20 and Turner Hill Road on November 2.
BET's Boomerang (PTV) is filming its second season, starting out at Clark Atlanta University on October 29. On November 2, the production was spotted at Clayton County International Park. Signs have also been spotted off of Moreland Avenue on November 18.
The CW's Black Lightning (SIGN) has mostly been in Decatur, shooting there on November 4, 5, 12, 19, and 20. Aside from that, the series took a trip OTP to Marietta, filming at a house off of Paper Mill Road on November 6-7.
FOX's The Resident (TR) was in Conyers on October 30. The show started off November in Riverdale on the 4th. A few days later, crews were back filming in Conyers. Signs were posted in Midtown between the 9th and 10th, being spotted at Spring and 10th Streets and West Peachtree and 17th Streets respectively. On November 22, scenes were shot in Monroe. Most recently, on the 25th, more filming took place in Conyers.
Dynasty (CROSSEYE) shot near The Goat Farm on November 6, in Kennesaw near Town Center at Cobb on the 7th, and in Norcross on November 12. On the 16th, crews were once again spotted Kennesaw. On November 25, scenes were filmed near Perimeter Center.
Also filming this month, MacGyver (EYE) was spotted in Grant Park on November 2 and 4. The CBS series was also downtown near Georgia State University on the 14th. Most recently, it filmed in Locust Grove on November 25. American Soul (AMSO) had signs posted off of Howell Mill Road and I-75 on November 4. Crews were also in downtown Atlanta on the 13th. The Walking Dead (SF) worked out of the old Newnan Hospital on November 16. Lovecraft Country (RP) traveled down to Macon on the 12th, and set up a basecamp at the Center Hill Baptist Church in Loganville on November 22. Cobra Kai (CK) was in Lithia Springs on November 4 and in Fayetteville between the 21st and 22nd. Eddie Murphy's Coming 2 America: The Quest (QST) shot outside Peachtree Center on November 1.
Read the original article on the Atlanta Magazine, here.