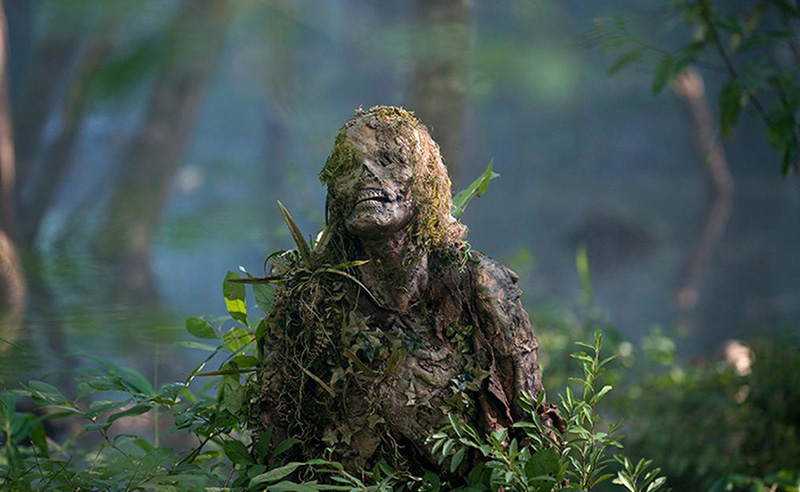 Visualizing A Future in Atlanta: Brad Kalinoski's Life In Visual Effects
By Oz Online | Published on November 16, 2020
In 1972, six-year-old Brad Kalinoski and his siblings received Pong, one of the first video games, as a Christmas present from their parents. While most of Kalinoski's family went into the other room to play board games, Kalinoski, his brother, and his sister stayed playing the arcade game.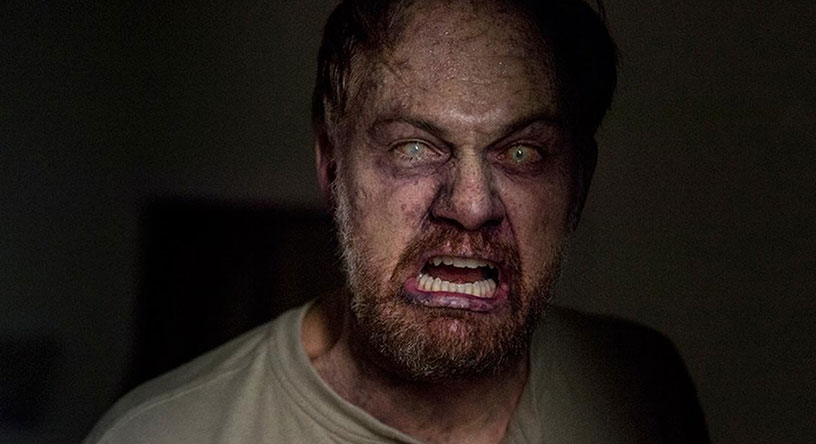 "I went past them, got a Phillips screwdriver, came back, and took the whole entire damn thing apart," Kalinsoki said. It wasn't a moment of mindless destruction. "I took it completely apart just to see how it worked."
Oddly enough, his parents didn't punish him. "Put it back together," he remembered them saying. "And it better work."
He did. He put the whole thing back together and, as demanded, it did work. Kalinoski's gratitude for his parents is obvious and he listed the ways they instilled a sense of self confidence that has impacted his way of life and approach to learning the craft of visual effects.
Fast forward to 2020, Kalinoski has worked in visual effects (VFX) departments for the Oscar-winning film, Black Swan, the Georgia-lensed television series, "The Walking Dead," and many more blockbuster films and hit shows.
"Everything I did was self-taught. Everything," Kalinoski said when asked about how he learned his craft. Kalinoski's self-built skill set didn't lead him directly into the industry. Before his days calling shots behind the scenes, Kalinoski was working in nursing for about ten years. His now-wife, Tinatsu Wallace, played a key role in convincing him to leave the medical field to try to find his way as a VFX artist in the film and television industry.
"Listen, if this is what you want to do," Kalinoski remembered his wife saying, "Then quit your job."
During his career in nursing, Kalinoski gained seven years of on-set experience in his hometown in West Virginia. He worked part-time on local productions and commercials. He credits friends on set with getting his foot in the door, helping him network in the film industry. Eventually, a co-worker of his went on to Hollywood to work for "The Simpsons," which gave Kalinoski a reason to visit the West Coast and a place to stay before moving there in the late '90s.
PUTTING THE PIECES BACK TOGETHER
"I went to Hollywood in 1997," Kalinoski told Oz. "We packed the car [and] had, I think maybe, $1,200." He had a job lined up for him at a company that was owned by Kodak. They offered him a position in the 3D department and him and his wife drove out there thinking he had the job locked in.
"I got to Albuquerque, New Mexico … I was so exhausted," he described the journey from West Virginia to Hollywood. When he made the call to inform his new employer of his current location and chosen rest stop, the receptionist put him on hold. "I held for about 15 minutes. They came back and said, 'Oh, I'm sorry. We don't have that position anymore; we gave it to a producer's son.'"
Kalinoski was three-quarters of the way to Hollywood, so despite failed plans, he kept going. "It didn't deter me," Kalinoski said. A string of bad luck only made him push harder toward his goal. He continued to attend interviews, he was shut down time and again because of lack of experience; however, one day a new company called Mirage LifeFX hired him.
"My first job in Hollywood was research and development for facial motion capture, which was called LifeFX," Kalinoski said. "I have been working every day since I started. Literally, I've had two vacations – maybe three – in my entire career, because I've just been busy, busy, busy."
"Once the dot-com boom of the 2000s had imploded, and all the money dried up and went away, I migrated over into compositing," Kalinoski said. The first film he worked on was The Tuxedo (2002), which starred Jackie Chan. "I was painting out wires that were holding Jackie Chan from killing himself."
Kalinoski's passion for visual effects only grew as he got more experience working on film and television projects. "It's something I always wanted to do," he said. "It's like any other job; sometimes you get it wrong. You have your ups and downs; I've had Hell and I've had Heaven."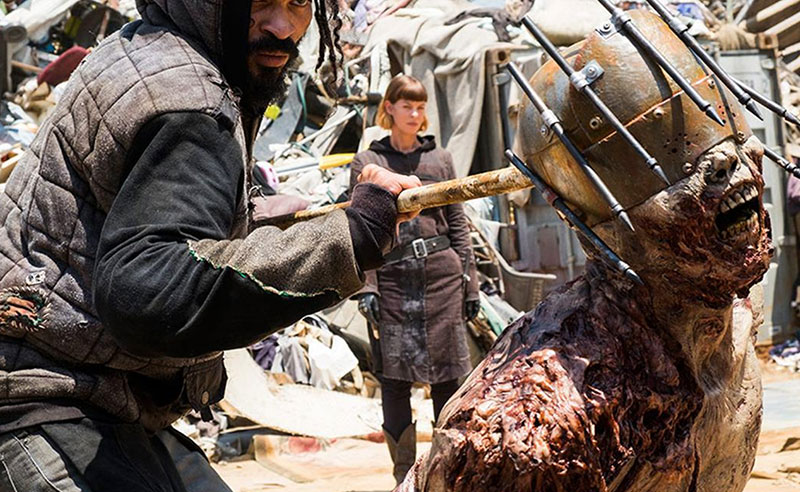 METHOD TO THE MAGIC
Prior to moving to Hollywood, Kalinoski's passion for taking things apart and putting them back together was further explored via books.
"Amazon had just started," Kalinsoki said. "It was a really horrible website, but you could order the books." Having gone to Massachusetts Institute of Technology, Kalinoski's wife knew exactly what he needed on his reading list.
"She got the books for me. I got the software. I had the computer knowledge," Kalinsoki said. From there, Kalinoski put a computer together and built a demo reel before heading to the West Coast.
"I don't think schools teach you any more than what you can get out of a book and/or online at this point," Kalinoski said. However, he's aware that there is an element of raw talent that can't be picked up by just any average person. "Not everybody has that eye; not everybody has that talent … And you can't really teach this stuff, really, honestly. It's either you have it, or you don't."
"I don't know one company that looks at someone's resume to find out if they have a degree or a diploma," Kalinsoki laughed when asked about what he would tell a prospective visual effects student. "It's not the first thing I look at. I look at and see what the raw talent is, and how they approach things."
"It's a constant education … Once you get out of school,
you have to keep learning all the new software."
So what does someone going into visual effects need to know? "It's not a normal job; it's just not," Kalinoski advised. "It's a constant education … Once you get out of school, if you go to school, you have to keep learning all the new updated software, broaden any skills with MEL and just consistent honing of the artistic skills that you possess or new ones that you find."
Even now, after running his own visual effects studio, being nominated for a BAFTA, and more, Kalinoski still has to constantly maintain and understand exactly what the newest software and approaches are.