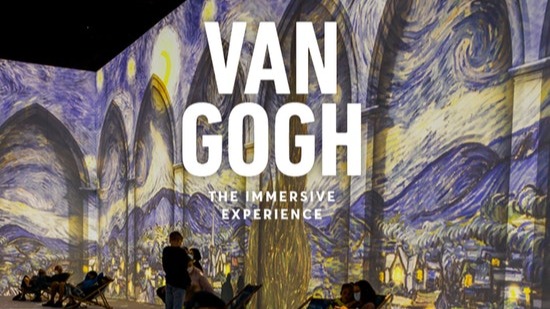 On May 19, the Van Gogh: The Immersive Experience exhibit will be making its first North American debut in Atlanta.
Exhibition Hub, a European entertainment producer that has launched over 70 unique exhibitions world-wide, along with Atlanta-based Immersive Hub ensure that Van Gogh: The Immersive Experience goes beyond just an exhibit—it is a 360-degree, mesmeric digital art experience that appeals to audiences of all ages. Through digital projection technology, virtual reality, and breath-taking light and sound installations, visitors will be fully engrossed in Vincent van Gogh's work, secrets, and overall artistic journey.
"As an Atlanta resident, who has spent decades creating immersive experiences around the world, I am excited to be a part of bringing Van Gogh: The Immersive Experience to our city," said John Zalle, President of Immersive Hub. "As a national leader in art, culture, film, and music, Atlanta is the perfect place to premiere this cutting-edge art and entertainment experience."
This exhibition is guaranteed to follow Covid safety protocols with multiple hand-sanitizing stations throughout the location as well as strict face mask requirements. "We believe there is a pent-up demand for immersive entertainment in a COVID-safe environment," said Mario Lacampo, CEO of Exhibition Hub. "As the world slowly returns to normal, Van Gogh: The Immersive Experience allows people to once again gather and enjoy art and entertainment in a safe, socially distanced manner."
Van Gogh: The Immersive Experience will run from May 19th until November 15th, 2021.
To join the waiting list for tickets which will go on sale Feb. 17th visit Fever's Marketplace here. Ticket prices will range from $20.70 for Children and $32.30 for Adults.