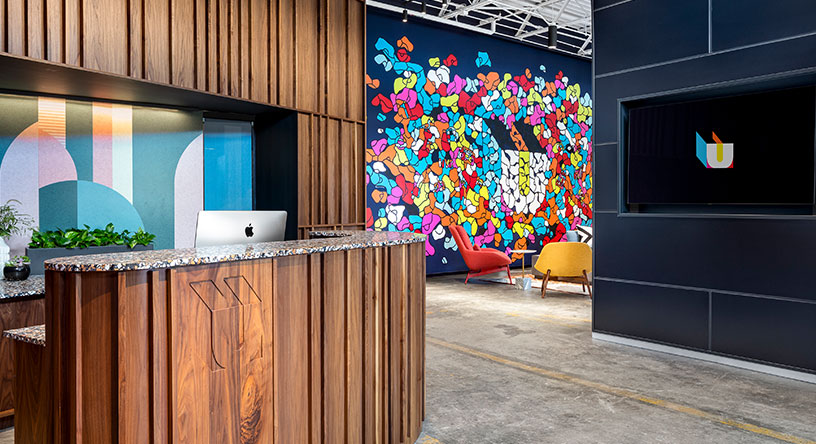 The New York-based innovative post-production studio, Uppercut, has established its second office in Atlanta's Upper West Side. This 10,000 square foot, state of the art facility provides a unique mix of creative office spaces with retail, dining, and entertainment. The facility also offers customizable rental spaces for both short and long-term productions.
The studio's facility houses a diverse post-production team specializing in offline editing, VFX and finishing for short-form, commercials, music videos, and branded content. "We're thrilled to see our team of world class artists take on the projects this vibrant market has to offer," Uppercut's Managing Director, Lisa Houck, said. "We are equally motivated to connect with and cultivate homegrown Atlanta talent to be part of our team."
"The tremendous rise in Georgia's television and film production industries and the high-level creative work coming out of local advertising agencies is extremely exciting," Uppercut's Founder and Editor, Micah Scarpelli, said. The studio's reputation of producing culture-defining stories that blur the lines between advertising and entertainment makes Uppercut a perfect fit for Atlanta's diverse entertainment industry.