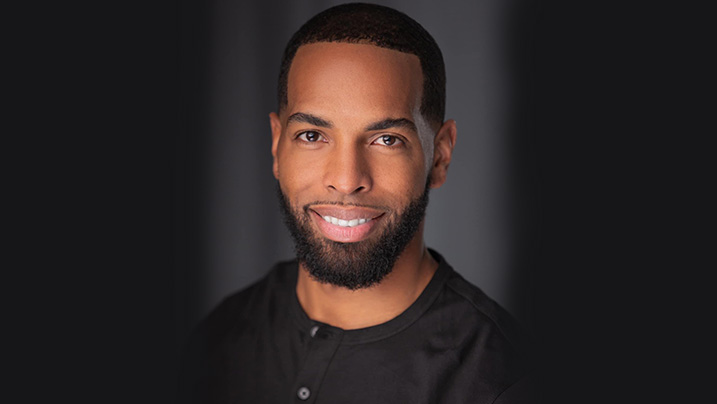 Travis O. Williamson: Taking the Industry by Storm One Role at a Time
By Oz Online | Published on September 9, 2022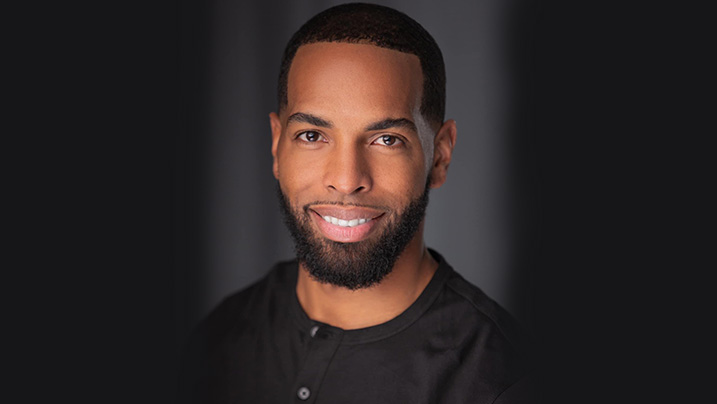 Rising actor Travis O. Williamson is making a name for himself in the film and entertainment industry. Originally from the small town of Covington, Tennessee, Williamson moved to the largest production hub, Atlanta, Georgia, four years ago. Since then, Travis has been surrounded by creativity and all the diverse opportunities Atlanta offers.
Travis learned he wanted to pursue a career in acting at a young age. His mother was a talented and notable actress in Tennessee during the 1980s. As a role model and mentor, it was natural to want to follow in her footsteps.
"I knew early on that I wanted to pursue a career in acting. Sadly, my mother passed away in 1993 and never had the opportunity to fully live out her dream," says Williamson. "This further fuels my drive and commitment to my craft. I know that she is watching over me and helping guide my steps."
Travis' career journey did not start until he was 30. One of his friends introduced him to an international model who helped him enter the industry, and the rest was history. Not entirely sure where to start, he began doing fashion shows and print work for City Gear.
"All my life, I've been told I have a captivating smile and that I should be a model. I heard the words but didn't understand how to embark upon a career or put it into action," he says. "The very first movie I had the pleasure of acting in was an Indie film produced in Memphis, Tennessee, called Donald. I went on to do local work in the web series This Can't Be Life and the stage play Mind Games. At this point, I was fully invested in my journey and mindset as an actor. Understanding the need to develop my career, I sought out a talent agency, Slamm Management, located in Atlanta."
As Travis built his acting career, he was still living in Memphis at the time. He made at least four trips a month to Atlanta just for auditions. Time passed, and Williamson soon concluded that he had to make a significant change in his life. Travis spoke with his family about the possibility of moving to Atlanta to kickstart his career.
"I took a leap of faith, and I've been blessed to have the opportunity to audition for a lot of great projects. I haven't booked as many projects as I would have liked, but the move has allowed me to continue to work at what I love," Travis explained. "I'm proud of all the projects I've had the honor to be a part of. Being an extra on projects like Quarry, Saints and Sinners, and commercials to watching actors in their elements, and learning from them has inspired and given me the confidence needed to keep pursuing the craft. The project I'm most proud of is Novel Love which is my first speaking role. I am currently working on Bright-Eyed-Novice: BEN, and I play the leading actor, Chase Dewan. It's a mini TV series set to debut later this year. I also have a role as a music executive in 'If Pain Was a Person,' starring American rapper Moneybagg Yo."
There's nothing more satisfying than being a part of something bigger and sharing it with others. Travis is proud to star in the new TV-movie Novel Love, where he plays the role of a chef. It is directed by Damian Romay and written by Bradley Fowler. Filmed in historic Savannah, Georgia, the romantic flick is set to release in September 2022 on Lifetime.
"Filming Novel Love was amazing! Every day on set was a thrill," says Travis. "To be able to work with amazing actors, outstanding writers, directors, and crew. It starts with being in front of the camera as an actor, then stepping behind the camera as a director. Behind the scenes, you have make-up artists, wardrobe and set designers all playing crucial parts in the project's overall success. Everyone is essential to bringing a project to life. I'm looking forward to seeing the reactions to a real love story. I feel like I've been through so much in life that I can bring true authenticity to a character or scene in most situations. The public hasn't enjoyed a pure love story movie in a while, and I feel like this one will touch hearts."
The entertainment business can be difficult work for many actors. However, Travis looks to his family and friends for strength and motivation. Playing sports while growing up taught Williamson how to be a team player and work with others to achieve goals. With the help of several mentors along the way, Travis is fortunate to have his family, friends, directors, and actors support and encouragement.
"My career has changed just by having more opportunities to audition for projects, doing background work by visiting different studios, and meeting talented individuals. Being open to advice has helped me tremendously as an actor. My greatest strength is that I'm coachable. I know I don't know everything and am always open to learning. My area of opportunity is that I get extremely nervous at times. Sometimes I get in my own way and can be extremely hard on myself," says Travis. "I hope only to increase my knowledge as I continue to work with other actors, directors, and producers. With the outpour of even more projects and as I continue to grow, I feel the sky's the limit for me here in Atlanta."
Packing up and moving to a new city can be intimidating—the trials of adapting to a new environment and people. Travis has planted himself in Atlanta, Georgia, to establish himself and his acting career. In the future, Travis hopes to work alongside many talented individuals; Kevin Hart being one of them. As an up-and-coming actor, Williamson has the talent and passion for embarking on his acting journey and following in his mother's footsteps.
"In the next five years, I see myself working domestically and internationally in the lead acting roles on TV series, commercials, and blockbuster movies," Travis said.
Georgia's film and entertainment industry is constantly changing and opening new doors foractors. Travis' personable attitude sets him apart from many people in the community, and his positive outlook on the industry and his career inspires others like himself.