Thumbs and Toggles
By Oz Online | Published on January 21, 2019
It is Georgia's Other Production Boom. Video Game Production is in Serious Growth Mode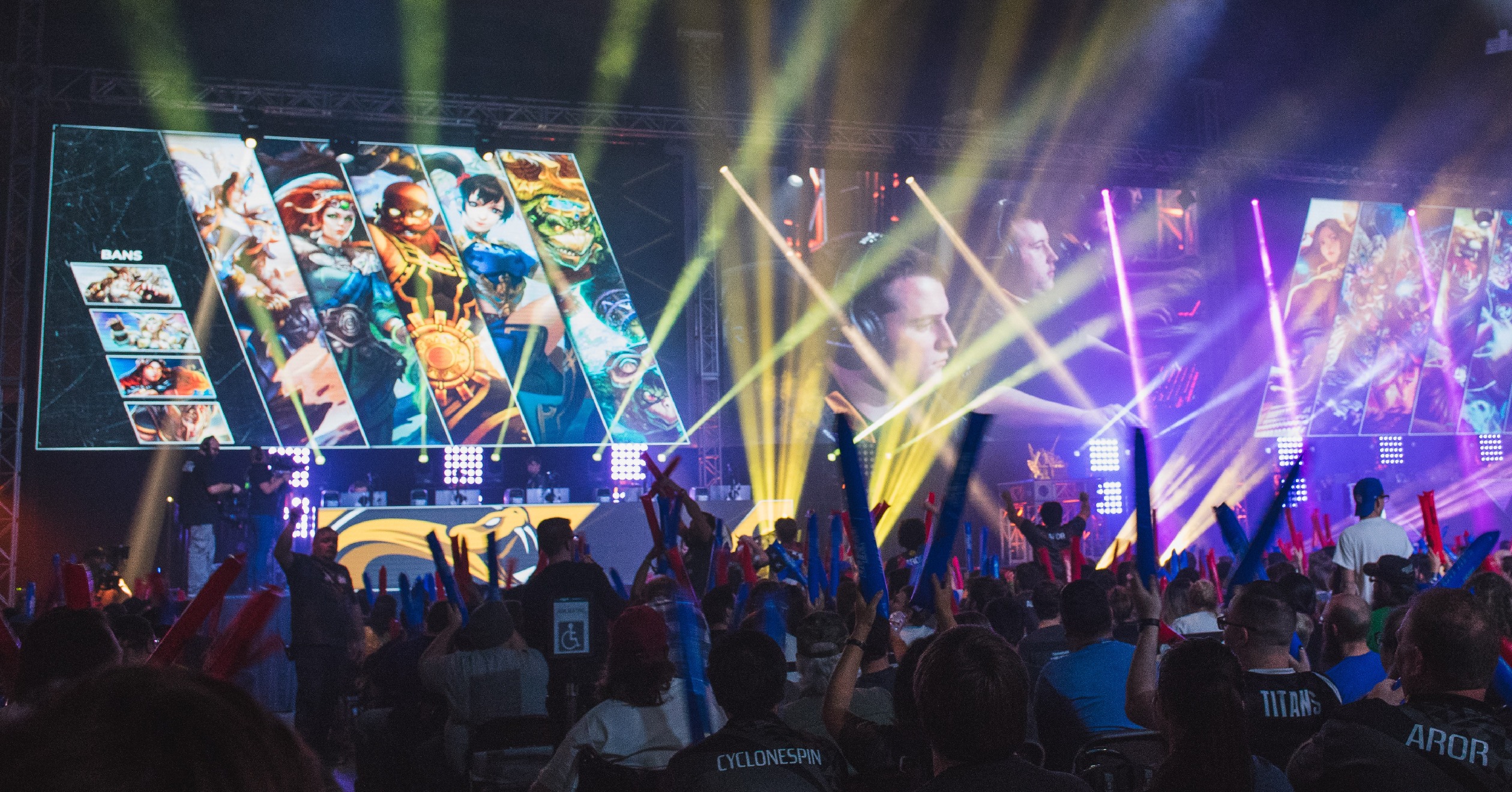 In November 2018, that same Georgia World Congress Center hosted DreamHack 2018 as Atlanta joined Valencia, Marseilles and Stockholm as past host cities of this major three-day festival that brings gamers together for competitions, networking and more. DreamHack turns its venues into small cities with a popular 24-hour Local Area Network (LAN) area, Bring Your Own Computer (BYOC) section with catering and sleeping amenities, and a number of eSports tournaments.
It may surprise some, but the video game industry made more than twice as much as the global box office for films in 2017, reaping $70.4 billion versus cinema's $35.9 billion. Video gaming grew by 18%, while the world box office fell $1 billion short when it came to projections.
With college scholarships now being awarded for playing video games, it's no wonder universities are scrambling to field competitive eSports teams, just as they would a varsity basketball or football squad. Hollace Bain is President of Panther Gaming at Georgia State University, which is home to all of the club-eSports teams at GSU. Panther Gaming currently has teams for CS:GO, LoL, Overwatch, Rocket League, Super Smash Bros Melee, Super Smash Bros 4, Dragon Ball FighterZ, and Realm Royale, with more possibly on the way. Bain says that eSports can be a lightning rod and attract top tech talent to the university. "In the past couple of years, the university has given funding to the Creative Media Industries Institute (CMII) to upkeep and maintain varsity and junior varsity eSports teams," explains Bain. "We are extremely lucky to have the university want to get behind eSports, especially since the central reason for doing so is to help students further their careers in the eSports industry. After the eSports Program was introduced, we have seen a huge increase in people wanting to get involved in any way they can. It has been truly inspiring to see so many students actively trying to strengthen the eSports and gaming scene here at GSU."
Nobody may have a bigger stake in gaming and its future than Todd Harris. Harris is the COO and co-founder of Alpharetta's Hi-Rez Studios, an independent, privately held video game developer based in Alpharetta. Founded in 2005, Harris and his team have been producing quality games like Global Agenda, the critically acclaimed Tribes: Ascend, the third-person MOBA Smite, card game Hand of the Gods: Smite Tactics and the hero shooter Paladins.
In the last 13 years, Harris said he's had a ringside seat watching his industry grow in Georgia. "Back in 2005, there were eight small game companies in Georgia, and there are now over 130 game companies here. That growth has benefited the state since gaming creates permanent high paying, high tech jobs. In 2017 the video game industry had a $750 million economic impact on the Georgia economy, and it keeps many of our STEM graduates working here vs. leaving for the West Coast."
Harris also organized the Hi-Rez Expo at DreamHack, bringing competition to the forefront. "(Just like sports) eSports is the idea of multiplayer online games being played at a competitive level, often in front of spectators. It can sound a bit strange, but of course, we watch other people play golf instead of playing golf and watch people drive cars with competitions like NASCAR. There are already over 300 million eSports fans – with more people watching video games each month than watching CNN." Those hawking video games say it's the interactive nature of playing games against another real person or community of players that proves to be the secret sauce.
Sales figures show that video games beating movies is nothing new. Grand Theft Auto 5, released on November 17, 2013, amassed sales numbers that were mind-blowing, and it made many realize one thing: movies can't keep up with video games. Grand Theft 5 sold 11.21 million units within the first 24 hours of its release and managed to make $815.7 million in the first day… numbers virtually and realistically impossible for the motion picture or television industries. It currently holds seven Guinness World Records including the fastest game to hit $1 billion. As of 2018, it has almost 100 million copies sold and has generated $6 billion in profits. It has been hailed as the "most profitable entertainment product ever" and the envy of Hollywood investors.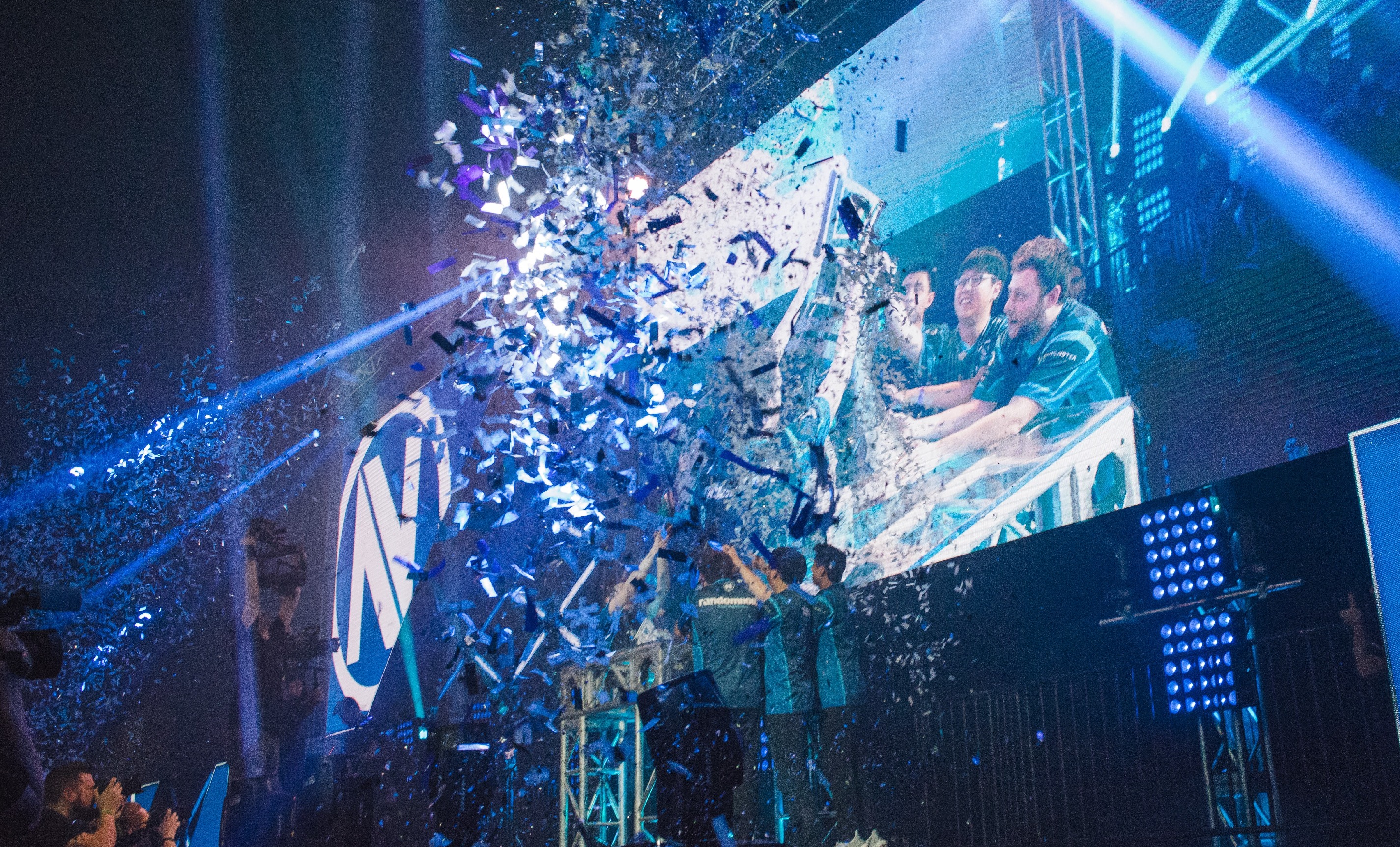 The new game, ARK: Survival Evolved is now available worldwide on the Nintendo Switch and offers something in terms of critical mass that movies can't bring to the table. The award-winning dinosaur survival adventure brings Nintendo Switch players the same open world experience millions already enjoy: taming over 80 dinosaurs, conquering enemies, and creating enormous structures anywhere- at home and on the go! As many as 64 players can form a team together online or enjoy a solo offline Jurassic experience.
It's this movement, Harris says, that is bigger than just an individual sitting in his basement playing video games. "(This) is really a celebration of community," smiles Harris. "Attendees travel from around the world to reconnect with old friends and make new ones around their shared passion for gaming. The vibe of an event like this is really one of a festival, with competition, but also casual play, and cosplay, and EDM concerts and more. People who attend events like DreamHack understand how social gaming can be."
Video game debuts have replaced Hollywood premieres as "must attend" events for not only professional gamers, but also celebrities and those in the tech industry. Microsoft just threw a real-life festival at Britain's iconic Goodwood Estate, in Chichester, UK, to debut its new Forza Horizon 4 rally and motorsports game. The weekend festival featured hot air balloon rides, off-roading experiences and basically the ability to see your favorite video game come to life.
The festival gave Microsoft a chance to showcase their Team Adventure mode. This mode gives the experience of chatting with your friends as you play. When playing on LAN with a full team, Team Adventure mode in Forza Horizon 4 gives players the ability to look at the people on your team as they crash into you, or as you leave them in the dust. Richard Devine of the Windows Central blog attended the event and is on board with the community aspect that is making video games so popular. "One thing was immediately clear and remains so to this day (is that) it's definitely best played with friends."
Atlanta has even become a hub and testing ground for companies producing hardware and accessories for gamers. For 10 years, KontrolFreek has remained under the radar in Atlanta producing gaming accessories that enhance the gaming experience and give gamers of all skill levels a competitive edge. KontrolFreek's R&D includes studying of ergonomics for each product, so it also helps to reduce gamer fatigue, improving overall gaming comfort and preventing injury.
"We are proudly headquartered in Atlanta," offers Ashish Mistry, CEO of KontrolFreek. "That allows us to have a deep involvement with professional gamers, YouTubers, and our large FreekNation community allows us to collaborate on new ideas and create products gamers actually want and need."
To celebrate 10 years, KontrolFreek is undergoing a rebranding, which means a new logo, visual mark and updated color palette to go along with new products.