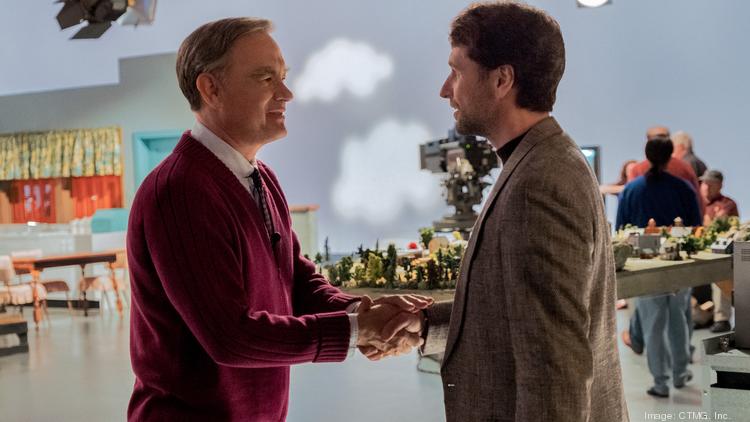 The Movie Biz: Standing ovation to the best of 2019
By Oz Online | Published on December 19, 2019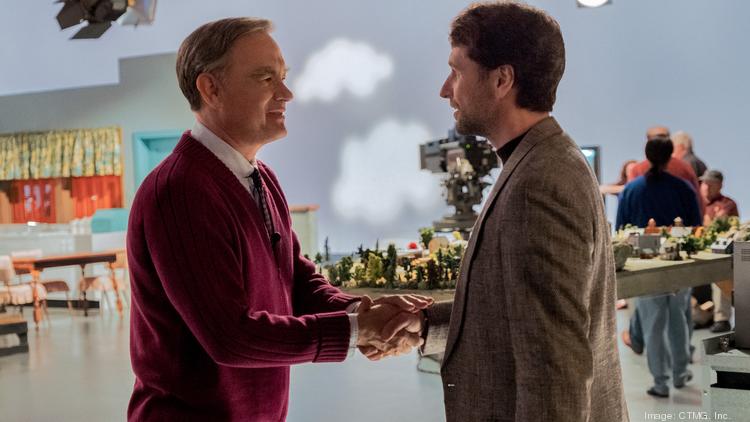 Mister Rogers (Tom Hanks) meets journalist Lloyd Vogel (Matthew Rhys) in TriStar Pictures' "A Beautiful Day in the Neighborhood." The movie is based off the story from former Atlanta Magazine journalist Tom Junod.
LACEY TERRELL
Now that I've whined and [griped] about the worst of 2019, let's lighten up and give a standing ovation to the best of 2019. Here, in no particular order (chronological, alphabetical or otherwise), are my Top 10.
1. "Parasite" — A crazy, breathtaking and absolutely original movie. Korean director Bong Joon Ho sends a cunning poor family (they assemble pizza boxes for a living) into the belly of the beast: a complacent, clueless rich family so cushioned by privilege they don't realize the rabid animals they've taken in. Yet as the film progresses, you realize parasites come in all shapes, sizes and classes. Just brilliant.
2. "Little Women" — As someone who was never a big fan of the book, I resolutely prepared myself for another slog through the twee lives and loves of the March sisters. However, director Greta Gerwig ("Ladybird") has entirely re-imagined this oft-filmed tale. And she's assembled a first-class cast: Saoirise Ronan, Laura Dern, Timothée Chalamet, Chris Cooper, Emma Watson, Florence Pugh, Bob Odenkirk and Meryl Streep.
3. "Us" — Though not quite as good as his explosive calling card, "Get Out," Jordan Peele has nonetheless delivered a mesmerizing horror story/social metaphor. Lupita Nyong'o (Oscar winner for "12 Years a Slave") is splendid in a dual role. And as that swamp rat/possum Pogo might say, "We have met the enemy and he is us."
4. "Bombshell" — Not only one of the best, but also one of the most important movies of the year. Screenwriter Charles Randolph ("The Big Short") takes dead aim at Roger Ailes and how the mighty were felled at Fox News. Stars Charlize Theron as Megyn Kelly, Nicole Kidman as Gretchen Carlson and Margot Robbie as a fictional composite of blonde prey (uh, I mean employees).
5. "Once Upon a Time…in Hollywood" — Quentin Tarantino once again rewrites history, but instead of blowing up Hitler ("Inglourious Basterds"), he turns the 1969 Manson murders on their ear. Brad Pitt in full charisma mode is phenomenal.
6. "A Beautiful Day in the Neighborhood" — Such an unexpected movie. It sounds like it should be glorified pablum about the beloved kiddie show host, but actually it's a rather daring picture about a cynical reporter writing a profile of Fred Rogers (Tom Hanks, wonderful).
7. "Marriage Story" — Of course it's a love story. Of course it should've been called "Divorce Story." Adam Driver and Scarlett Johansson fight like champs … mostly because they don't want to fight. Laura Dern slithers through as a sleek divorce attorney.
8. "Midsommar' — A sun-lit horror movie that borrows a lot from the original 1973 "The Wicker Man," but gleefully goes its own way. The darn thing still gives me nightmares.
9. "The King" — Not quite Shakespeare's history plays, but covers the same territory with Chalamet quite brilliant as Prince Hal/Henry V.
10. "The Farewell" — A heart-smart little film about a Chinese-American woman (Awkwafina) who returns to the Old Country to say goodbye to her dying grandma. Very touching and unexpectedly funny.

Read the original article, here.