The Evolution of Cinematography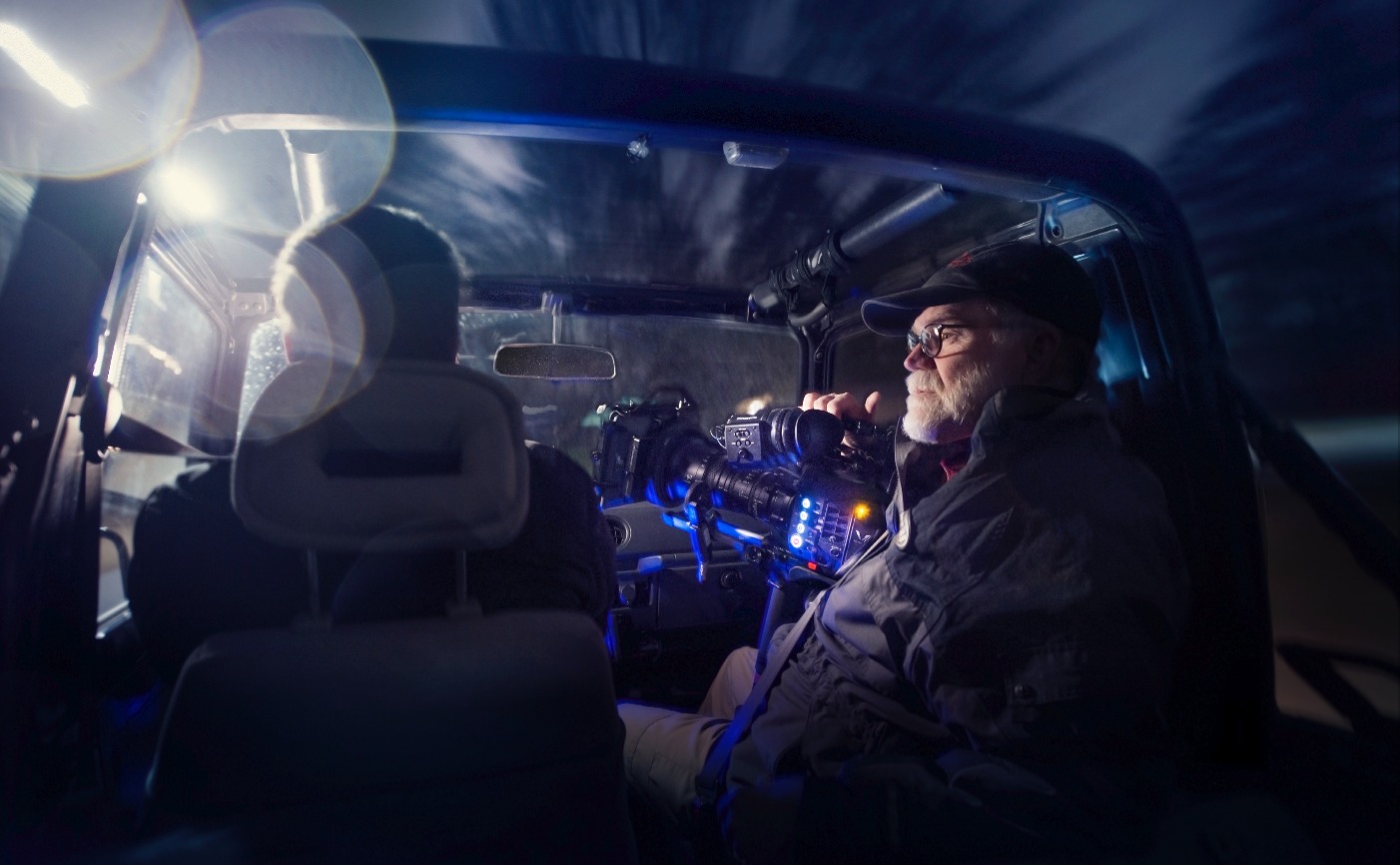 Over the last 20 years, advances in camera technology have been the great enabler. Digital cinematography has democratized filmmaking lowering the bar to entry for new shooters, leveling the playing field for everyone in the industry and enhancing the capabilities of veteran directors of photography (DPs). As camera technology continues to evolve cinematographers remind us that it's not the end-all-and-be-all to their craft. "Technology won't lead you to greatness. You have to be able to use technology as a tool to get there," said Atlanta-based cinematographer, Frederick Taylor. "Technology should always be in the service of the story," notes Hilda Mercado, of the Mexican Society of Cinematographers (AMC). "It doesn't matter if you have all the latest technology in the world if people don't connect with the story." William Wages, of the American Society of Cinematographers (ASC) agrees. "We have to keep up with the technology, but it's what's in front of the camera that matters. I've spent my career eliminating the toys and making it about what's in front of the camera and not behind it." Six cinematographers shared their views on camera technology and mused about what's coming next.
WILLIAM WAGES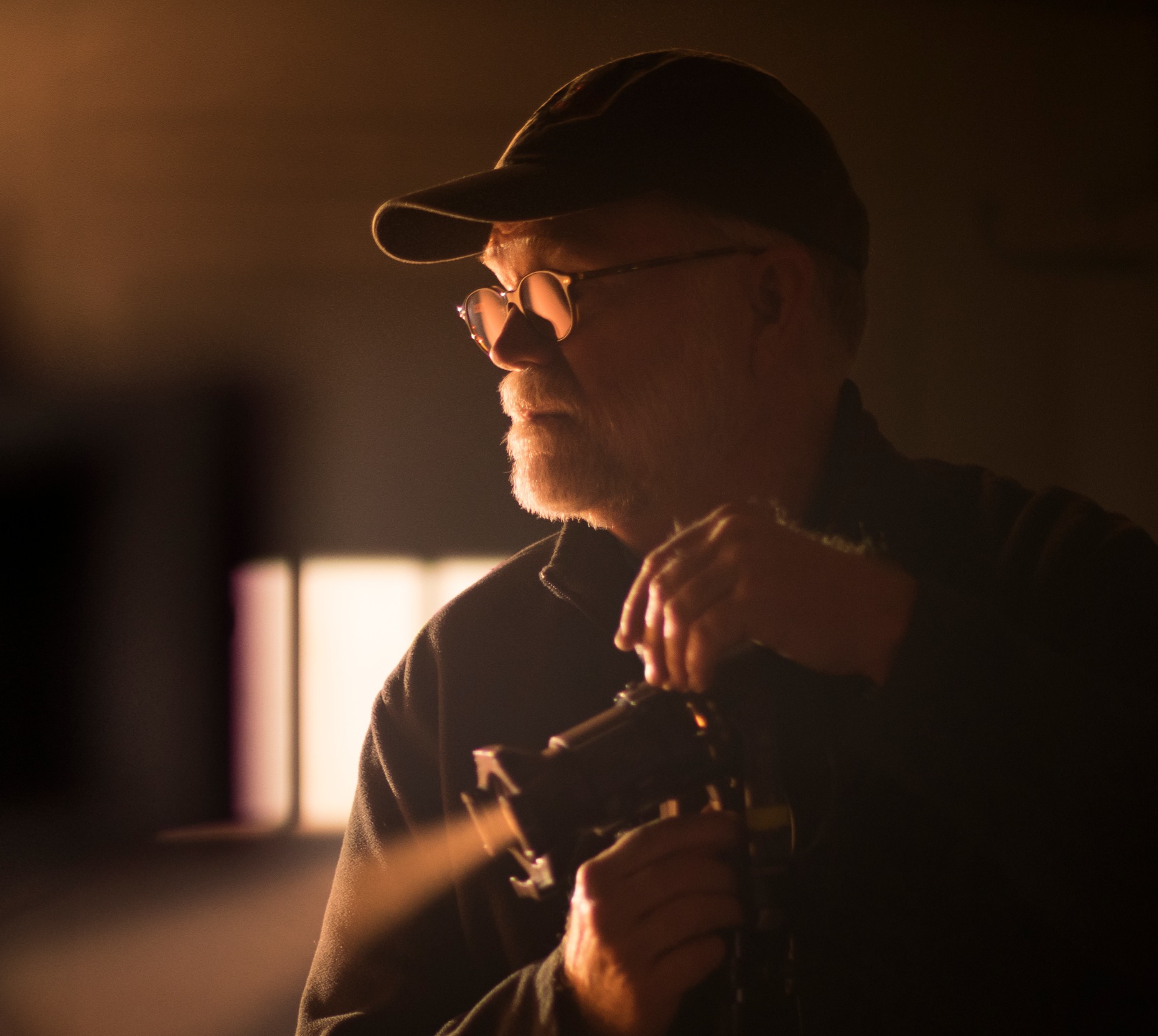 Recent credits: Yellowstone (Paramount Network); Lethal Weapon (Fox); The Forgiven (feature film); Turn: Washington's Spies (AMC); Sun Records (CMT).
William Wages began his career shooting commercials and documentaries all over the world. Then he moved into mini-series, TV movies and features, including Iron Will and Maya Angelou's Down In The Delta. His television credits include three seasons of Burn Notice and the Spielberg-produced mini-series Into The West. Born and raised in Atlanta, Wages has been nominated for two Emmy Awards, eight ASC awards (winning two) and has been honored with the ASC Lifetime Achievement Award in Television. He has developed a number of industry tools, including the Tiffen Glimmerglass diffusion filter and two flagging devices affectionately named WagFlags and WagBags by his crew.
What is your current camera of choice and why?
WW: It's phenomenal what's available to us today; there are so many great cameras to choose from. I personally prefer the Panasonic VariCam 35. I became an early adopter when I tested the prototype, and it blew my socks off with its dynamic range. My testing showed 15.5 stops, maybe even a little more.
What advantages does it offer you?
WW: The VariCam has dual ISO 800 and 5000 with no significant quality shift, which is a game changer. It allows shooting at very low light levels. I've done day scenes in light so dim you cannot read a script yet on the monitor it looks full daylight. The dynamic range of the VariCam combined with the dual ISO has cut my lighting package in half. This allows us to focus on making the movie and not on the hardware.
Do you ever shoot film? WW: Not since Burn Notice. There's no need to, and I don't miss it. Film was wonderful, but with it the interesting work is on the razor's edge of what the emulsion is capable of. Therefore, you didn't know until you saw the dailies if you got it right.
With digital you see the image on the monitor and know in real time if you have the shot. How has camera technology changed your role in post production?
WW: The great photographer Ansel Adams said, "The negative is the score, the print is the performance." Everything I do can be destroyed or enhanced by color timing. It's in my contract that I get to control the color timing. Power Windows are wonderful tools that have changed everything. Now you can use multiple Power Windows and track with them. These are techniques I use every day.
What developments do you expect to see in camera technology in the near term?
WW: In my opinion, we are in for a huge paradigm shift. Big cameras are going away. The new Sigma fp camera is essentially the size of a pack of cigarettes with a lens attached. It doesn't equal the big cameras, but it is close. Panasonic's S1H full-frame is 6K and looks like a DSLR still camera, but its electronics are designed for filmmaking. It virtually matches the performance of the VariCam. What's on your wish list for camera technology? WW: I don't really have a wish list. My attitude is "the best camera is the one you have." I'm more of an in-the-moment kind of guy. Put your creative efforts into adapting to what you have then tell the story.
"It doesn't matter if you have all the latest technology in the

world if people don't connect with the story."
SAMUEL LAUBSCHER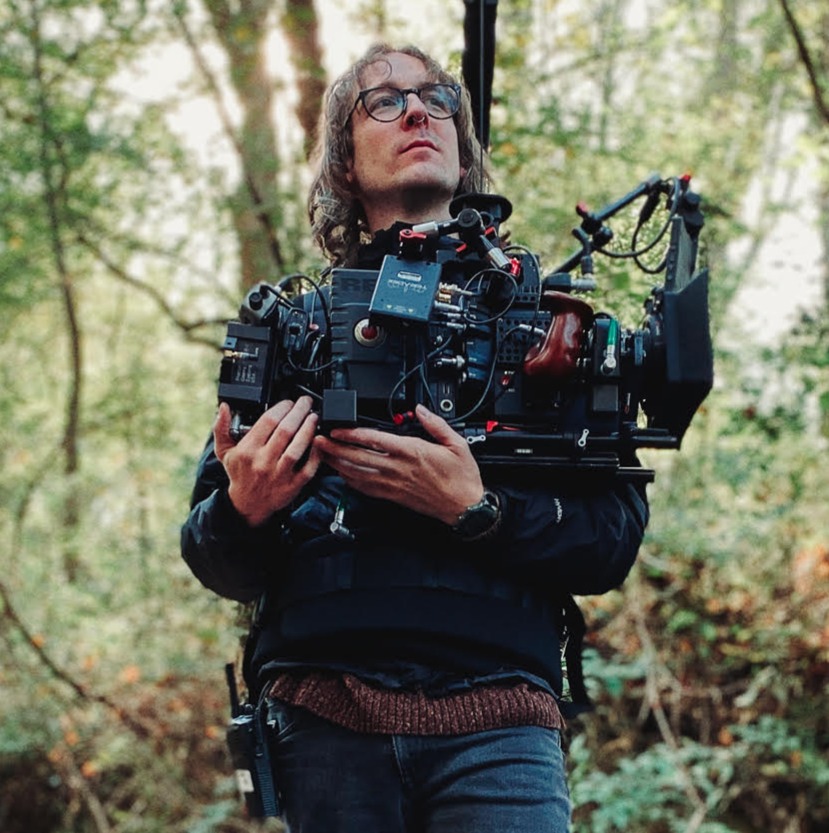 Recent credits: Return to Roanoke: Search for the Seven (History Channel); Dead Silent (Investigation Discovery, Season 3); Two Roads (PlayStation Network, Season 1); The Instrument (mini-series, Nung River Productions).
Growing up in Southern California, Samuel Laubscher was interested in photography and motion pictures from an early age. Now, based in Atlanta, Laubscher has been working in narrative and commercial cinematography, as well as portrait and documentary photography since 2010 using digital cameras as well as 35mm and 16mm motion cameras.
What is your current camera of choice and why?
SL: If I have the option and the budget I will always choose 35mm film and particularly the ARRI 235. It's lightweight, and I work a lot with natural light and find 35mm really captures the intricacies of environmental light best. On the digital side I use the ARRI ALEXA Mini. I really appreciate how its colors are a bit more subdued and naturalistic. Nothing gets overexposed too quickly in the highlights. And you can underexpose without it getting too noisy.
What advantages do they offer you?
SL: Advantage to film are its color rendition, especially human skin tones, and a grain texture and quality that are very three dimensional. Celluloid puts its own charm into an image, and I like that. Alternatively, with digital capture I'm able to see exactly what I get when I get it. It's cheaper to shoot, and the image is so clean. Digital also works well in low light conditions . . . you can shoot in near darkness nowadays.
When do you choose to shoot film?
SL: Narrative independent projects looking for a different quality are more open to film and its expressive look. A lot of commercial cinematographers work with 16mm, and I think that's having a comeback stylistically. The actual weight of a film camera and its magazines is a challenge because we've all become used to smaller and lighter digital cameras. It's also harder to find ACs and others skilled with working with film. On the other hand, Kodak Atlanta is really friendly and supportive in processing film and giving you a digital transfer for post. I love the feeling of a film set; all the crew and actors know the significance of shooting film and everyone dials into it. The actors try to nail their performance on the first take.
How has camera technology changed your role in post production?
SL: Most recently HDR workflows have been growing. The standard digital workflow has changed a bit with these different color spaces. I really enjoy being involved in post. It's a whole other creative step that didn't used to be there. I like putting the finishing touch on things with the colorist; I'm glad to have the opportunity to help the colorist make some bigger decisions about what the final image should look like.
What developments do you expect to see in camera technology in the near term?
SL: I'm interested in the virtual production side of things. I was recently shooting all-digital plates for animators to put characters into for a commercial. The animator on set was taking 360° photos and diagramming and building my lighting scheme in his software. I'd love the chance to work on something crafted live in the Unreal Engine, the chance to do virtual cinematography. The technology is there waiting to be applied. I think the gaming world and film production world might merge.