The Brass Ring
By Oz Online | Published on October 25, 2018
Georgia has all the infrastructure necessary to continue for decades as a production powerhouse. The next and biggest step: Investment in original content creation.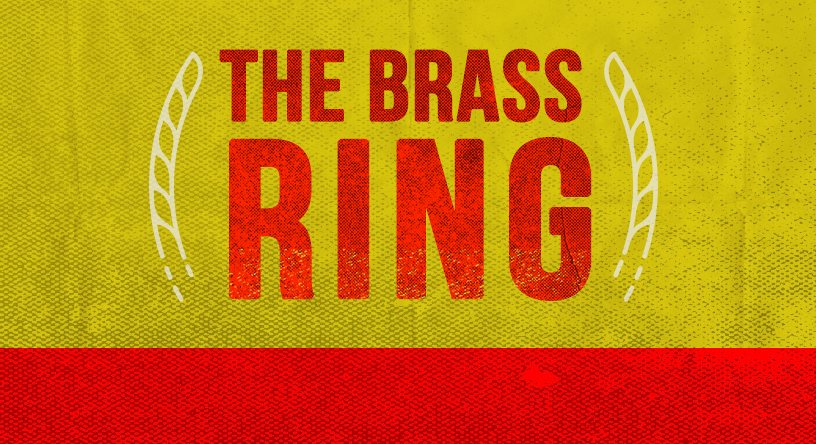 Georgia continues to be a powerhouse for film and television production, rivaling all toher us locations outside of Hollywood and New York City. And we're growing substantially, thanks to tax incentives for projects that shoot and, now, that complete post-production in state. Studios continue to open up around Atlanta and Savannah. Artistic and technical talent continues to populate the local industry, whether native to Georgia or relocating from elsewhere.
Investment for the booming production business, however, still flows primarily from New York or L.A., Georgia's investment class has made some moves into infrastructure, studios being the prime example, but they are yet to make meaningful investment in content creation. Some sharp, local minds are out there, trying to educate investors about the risk and potentially high rewards from investing in original content.
"We haven't reached a self-sustaining industry yet," reminds Peter Stathopoulos, a partner with the consulting firm Bennett Thrasher who specializes in advising entertainment companies on production incentives. "It's still heavily dependent on the film credit. If we can fill in some of the gaps of the industry here besides production than, yes, it might become self-sustaining. We're not going to have a vertically integrated entertainment industry until some of these pieces fill in."
One of those gaps is certainly in the area of equity and debt financing for film, television and other entertainment content creation. Georgia has become a popular place for production because of its lucrative tax breaks. That has led to the creation of an infrastructure to support all the film and television business coming to the state and an influx of people and companies serving the needs of both visiting and homegrown projects. But is this foundation strong enough to hold up the local industry if we no longer attract the outsiders?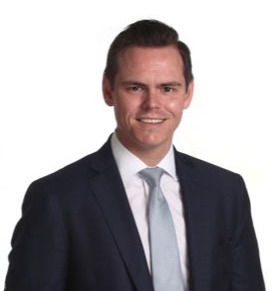 "We have to expand outside of just producing films,
and we've got to create the content locally,"
"If Georgia really is going to be sustainable in the long term, we have to expand outside of just producing films, and we've got to create the content locally," suggests Jim Andersen, AVP of commercial lending at Bank OZK. "In order to really curate that content locally, the general investment community needs to come here. The guys who put up the risk capital need to put it in film so that these guys are able to take their ideas and make something out of it."
Or perhaps it could build from within, and there's good reason why the local investment community has a vested interest already. "We have to figure out as a community, as a whole, how to protect the infrastructure that we've been investing a great deal in," says Bernadette Boas of Ball of Fire Media. "There are a lot of people who are dependent on the tax incentives being there. If they ever go away, we will have a lot of empty buildings and a lot of people out of work. If we could keep them busy by getting local content created and financed and produced, we'll be protecting that infrastructure. When it comes to that cause, it's going to take local people. I just think it's a tragedy we don't have an entertainment investment community like we do with healthcare technology."
Fortunately, there are a number of people who have already started pushing to fill in the gap. Solutions to the problem of Georgia's film industry ecosystem range from the more traditional to the bold and ambitious, and it's not going to take just one idea to crack the nut of in-state investment. The first step, understandably, involves education. Not just for the investors to better understand the film industry but also for the filmmakers to better understand finance.
"The idea is to educate and cultivate an indigenous population of producers and financiers that don't necessarily need to rely on the West Coast or New York to green-light, produce and ultimately distribute content," says Don Mandrik, Managing Director of Georgia Production Finance. "The goal is to create and to build and be part of a community that can do that all from the great state of Georgia."
Educating isn't just about providing information, however. All sides involved need to have an awareness, a familiarity even, of their counterparts' involvement in this sort of investment. And for that to happen, both the producers and the investors together need either a translator or, better yet, the capability for multilingual communication.
"We speak different languages," says Andersen. "The gap between traditional finance and film is that we are accustomed to speaking business talk; creatives are accustomed to speaking creative talk. Meshing those together can be difficult at times. Creatives don't want to give up control. Investors want control. How do you marry those two together?"
One preferred sort of mediating educator would be a veteran of the film industry who has a history with such deals. "There are a lot of producers who live here in Atlanta who have a lot of experience with making feature films or television," Stathopoulos acknowledges. "Ideally, we would create some way for some of them to volunteer to educate the investment community on the soup to nuts of how do you go from a screenplay to a finished movie to money."
For Boas, the key is to hold events throughout the year for both creatives and investors to learn the other half of the picture and eventually bring them all together. "We're taking a two-prong approach. The creators in town are not very well educated on the business side of things. They're not quite sure what to do. My mission is to get them that training."
So far, she's mostly worked with the creative side, consulting on what is needed to attract investors. Her next event, held this fall, is a workshop for the DeKalb Entertainment Commission specifically for productions with a financial package — a budget, attachments, distribution, etc. During this annual expo, filmmakers can pitch their project, receive feedback and potentially win awards.
She admits that it's been a slow process so far. "The question people ask is, so how much money have you raised for people? And I will say to anybody: that has not happened to date. Again, we're still continuing to search for those individuals with money that are willing to write the checks," she explains.
Still, she's confident in her strategy and has seen progress in the relationships made through her efforts. "There are tons of people who have gotten people connected, gotten people attached to their projects, gotten people brought onto their projects in a producer role or in some other capacity. It's been very successful in making those connections and networks."
"This business is all about relationships," agrees Kendall McKnight, Chairman and CEO of the firm KEG-Financial. "I think what I've found is we have to expand outside of just producing films, and we've got to create the content locally," Jim Andersen lot of people, the production companies and producers here, like to work with someone they can talk to, meet with. If you go out of state and try to find somebody, you won't have that close relationship. It's mostly just phone calls and emails. You don't have a chance to build that close relationship."
As for the potential investors in town, "There are a lot of deep pockets that come to me talking about how they'd love to be involved in film," Boas adds. "They just don't know anything about it. Or they don't know about how to vet out a film project opportunity as easily as healthcare technology