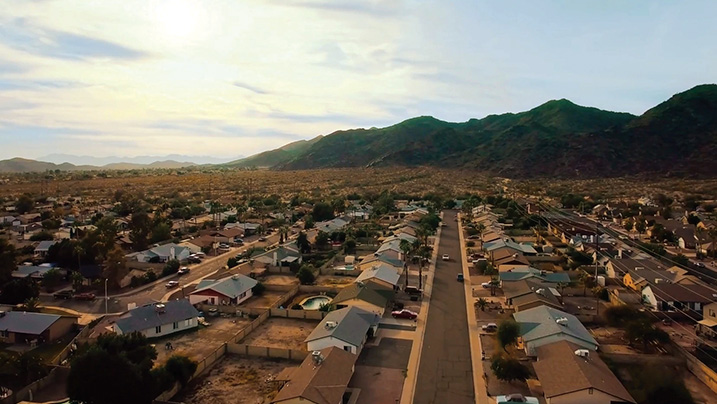 After three long years, the supernatural hit series, "Stranger Things," has returned with a bang! Season 4 Volume 1 and 2 premiered on Netflix earlier this summer, and many consider it to be their best work yet. The new installment continues to use Atlanta and surrounding suburbs for the iconic city of Hawkins, Indiana, but it also features a couple brand new locations as the usual gang has been split up in the aftermath of season 3.
The season begins in the fictional Lenora Hills, California where Eleven and the Byers family have relocated in the hopes of living a normal life. Surprisingly, the cast and crew did not head to California to film these scenes, and chose to recreate the area in the majestic foothills of New Mexico.
As revealed at the end of season 3, Hopper is found alive but taken to a Russian prison camp in Kamchatka which is interestingly a real place in the Russian Far East. Showrunners decided not to film at that location, though, and instead traveled to Vilnius, Lithuania; home to an underrated film industry and where the popular HBO series "Chernobyl" was filmed.
While these new locations play a big role in kicking off the season, the bulk of the action returns to Hawkins, and its familiar, suburban scenery. Exterior shots like the outside of a house or the gang cruising on their bikes are filmed in East Point, Georgia so going for a drive through that area should cause some Deja Vu.
Interior shots are filmed at EUE Screen Gems in Atlanta, and even if the scene takes place in a nearby house that really exists, it will still film at EUE because of the top-tier technological capabilities provided by local studios.
One new location in the show that is still filmed in Georgia is the Creel House. Located in Rome, the Victorian home built in 1882 used to operate as a bed and breakfast until "Stranger Things" chose it to be the mysterious house formerly owned by mental hospital patient, Victor Creel, who is played by the Nightmare on Elm Street star Robert Englund.
When fans finish watching Vol. 2 to wrap up their summer, they can look forward to the recently announced fifth and final season of the wildly popular Netflix Original series!