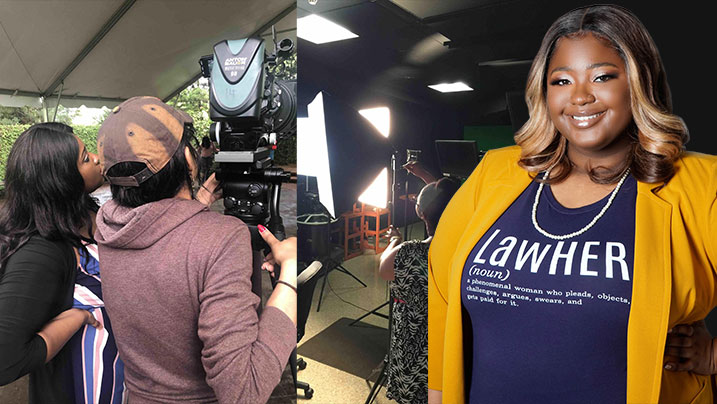 Radazaih Whittington
By Oz Online | Published on June 23, 2022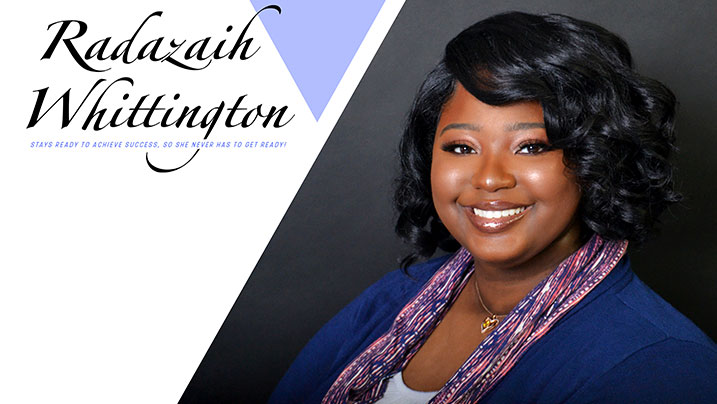 In an age of social media consumption, uninspired trends, and a lack of self-preservation (or maybe even selfish self-servicing), one individual stands out against the mold. Radazaih Whittington, the millennial firecracker, is not only exploding onto the Film and Television scene, but is also excelling in her space as a creator and entrepreneur. Whittington began her journey into the scene when she realized her gifts in the arts of organization and production, with a knack for all things structured. Whittington's skills, in combination with her creative mind, inspired her to further pursue production and a place in the Film and Television industry.
Her first step forward was earning her B.A. at Culver-Stockton College with a focus in TV and radio production. While there, she had a stint managing the Culver-Stockton Radio Station, "C.A.T." It was there that she learned how and where she should start her career. Whittington quickly realized that she could not stay in Missouri,
"There wasn't a market for Film and TV in Missouri. It was mostly news. It wasn't that I was against news, but that I wanted to touch all of the media as a whole. Especially digital media. So I moved to Atlanta and knew that I was going to be able to chart my own path."
Whittington realized that not everything would come at once for her, though. When she moved here, Whittington decided that she wanted to get a master's degree in Film and Television from the Savannah College of Art & Design Atlanta Campus. So not only would Whittington have one degree, but would soon have two to help her take over the world. While at SCAD, Whittington got a job in the TV industry working on the heralded global phenomenon and household name, "Sesame Street." There, Whittington worked out in the field as an Assistant Director, recording their "in the street segments" for about 8 months.
Following that, Whittington would go on to the Black News Channel as an Editor and their Lead Producer. Having that experience helped prepare Whittington for future ventures. While there, she learned to pitch, write, and produce on a higher level. Seizing the opportunities that social media would provide, Whittington expanded her expertise to creating news content for Over The Top media (OTT) and maximized the use of platforms like Instagram, Facebook, TikTok, Snapchat, and Youtube to do so. Whittington's showcase of skills would be put on full display once again; under her reign, BNC saw a 3,000 percent increase in viewers. This impressive achievement brought the channel's subscriber count to 22.3 million. Whittington didn't just expand the network's audience, though; she was also able to increase revenue for the platform by six figures within six months of being there.
"My time at BNC truly was something special that I had to get adjusted to. It was amazing to work with so many people of color with such high roles all throughout the company. The CULTURE at BNC was a phenomenal experience in a workplace, and I'm forever grateful for the experience of working with so many talented Black storytellers and journalists," Whittington says.
After her experience working for BNC, her career and expertise would take off. After graduating from SCAD with her Master of Arts in TV and Film, Whitington came to the realization that everybody wanted to make content, but nobody wanted to own it.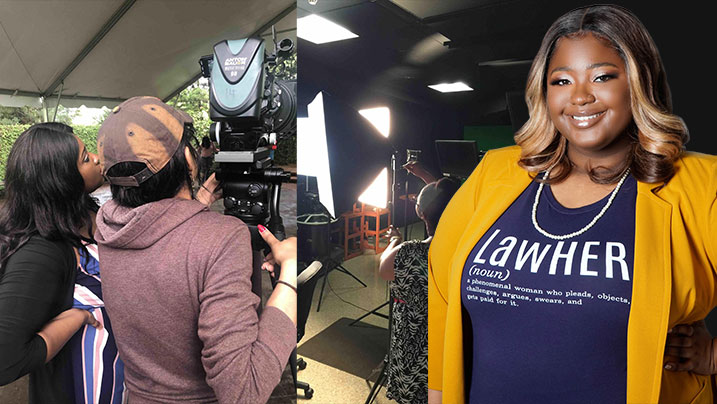 "I wanted to focus on creatives owning their own stuff. None of the creatives that I came across were focused on their names being associated with ownership. They were putting their names on their products, but only on a superficial level. Your name won't mean a whole lot unless you trademark or put a copyright behind it."
With this in mind, she then decided to pursue entertainment law. Through attending Emory University's School of Law, Whittington proved that she had the ambition to succeed in her endeavors and the brains to match her ambitions. Very few people can say that they have collected three degrees in the field of the entertainment industry.
Whittington's interest in ownership did not end with clients. She started her own business, Royal Horizon Productions, to cater to creatives and specifically actors' needs. The company's mission statement reads,
"Royal Horizon Productions is committed to creatives and industry professionals, developing them to their fullest potential, while supporting new and established actors in media, aligning their goals into reality."
Whittington's commitment to this selfless act of providing support for artists has led to great success among many actors. Actors who have used her services have been cast in television series such as Donald Glover's "Atlanta," "Stranger Things," and "Tails," among many others. Her talent has also been cast in films such as Madea's Funeral.
"I wanted to be able to give creatives more jobs in the market. It's so hard for us to get jobs, I wanted to be able to fill a database to get actors into movies and any other project to start their careers."
Whittington emphasizes that she loves it when creators get paid. Her decision to obtain a degree in entertainment law and her work through this business venture has forged a new path for creatives; one where this is possible.
Her company's other services include photography, consulting, legal services, production, casting, and self-tapes, among many others.
Whittington's determination and ambition to succeed has continued to lead her down the path of success. Recently, she was hired as the head Executive Producer of Streaming at 11ALIVE (WXIA/TEGNA). Her task is specific: define the vision and execute the program strategy for the channel's 24/7 OTT app. The tools in her kit include live newscasts, breaking news, original content, and any and all archival material. Whittington is at the forefront of producing and making OTT news services available to the mainstream public; a task that seems more impossible in the aftermath of CNN+ shutting down alongside public reliance upon cable, satellite, and social media for their news. News is harder to monetize over streaming due to its traditional narrative content, so achieving this position in the first place was no easy feat. Whittington was able to accumulate all of her experience and skills in order to seize this opportunity and excel in it. Her training and natural inclination to strive for success were certainly necessary to landing such a monumental job.
Whittington is on a rocket, shooting for the stars. To be able to achieve all that she has in such a short time span is nothing but incredible. I look forward to seeing where her ship lands next.