Picture Perfect Production Showcases Mayor Bottoms
By Oz Online | Published on February 2, 2021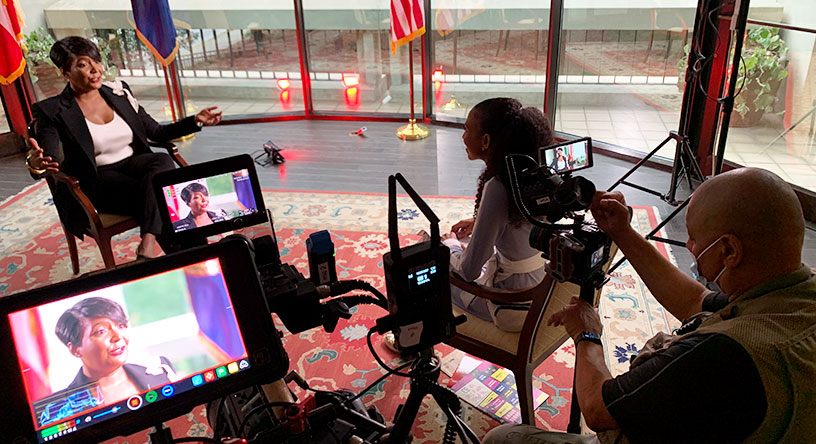 Atlanta-based Picture Perfect Production and Editorial has been able to push through critical times and keep the cameras rolling through the pandemic. The team had the opportunity to showcase Atlanta's very own, Mayor Keisha Lance Bottoms, in Glamour Magazine's issue for 2020's Women of the Year.
Conde Naste and LA-based agency, London Alley, desired an Atlanta-based production company that they could trust to do it all for the Glamour feature. "[Picture Perfect is] absolutely one of the most talented and professional teams I have had the pleasure to work with," Press Secretary for the Office of Mayor Bottoms, Michael Smith, stated.
Picture Perfect's Executive Producer and DP, Willie Giles, has decades of experience in the media industry and the company is uniquely equipped for today's filming challenges, capturing incredible stories while utilizing an efficient COVID compliance crew. Additionally, unique virtual streaming and multi-camera equipment provided the ability for Glamour, Conde Naste, London Alley and other clients to view and engage all on-set action, from the safety of their own home.