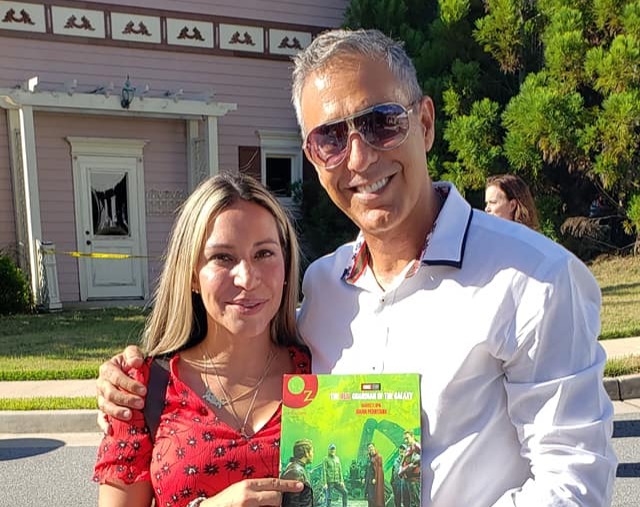 Ozzie Areu Acquires OTT Company Endavo To Boost Content Creation
By Oz Online | Published on August 8, 2019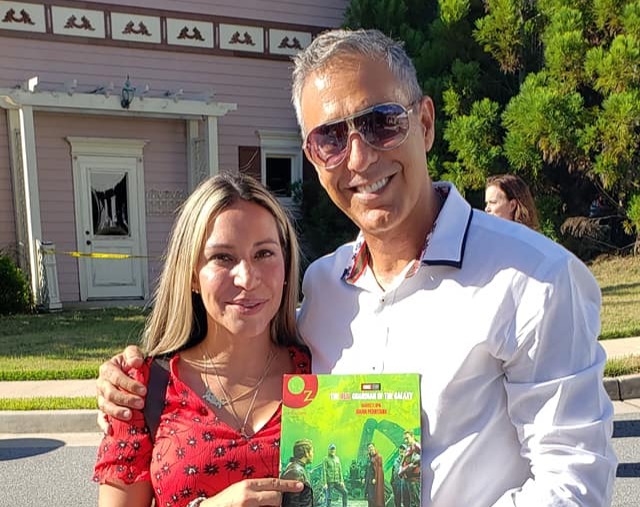 Cachi Gonzalez and Ozzie Areu holding the latest issue of Oz Magazine
Ozzie Areu thinks and dreams big when he sets out to do something. Last year, he left his position as president of Tyler Perry Studios to launch his own studio venturewith his brother Will. Months later, he secured a big-name partnership with celebrity and entrepreneur Gloria Estefan.
Now, convinced that tech is key to grow his business, he is investing in an OTT video distribution software company. Through his own venture company Media over Media, LLC, Areu has acquired Atlanta-based Endavo Media. The 12-year-old company provides OTT, app development, multi-channel network services and has a patented Video Distribution Automation (VDA) platform that Areu believes will help his company rise above others.
"It's a game changer," states Areu. "Endavo is really going to disrupt the entertainment industry."
Financial terms of the deal were not disclosed. Endavo's CEO, Paul Hamm and his 18-person staff will remain with the company. Areu will join Endavo's board of directors.
For years, Areu has seen how technology has influenced the evolution in media, content distribution and consumption. As he builds the foundation for his studio and content companies, he is sure that Endavo will be a key piece in his content strategy.
"The business plays I make have to be very strategic and smart. They have to add value to the world I'm creating," explains Areu. "Endavo is building an OTT platform for Areu Bros. to have its own distribution channels so we don't have to rely on other distributors."
The yet to be named Areu Bros. OTT platform will launch in 2020. But it's not just about creating and distributing his own content. Areu is looking to identify creators and give them the opportunity to produce, grow and thrive using the VDA platform within what he calls the "Areu ecosystem," which now encompasses the studios, content production and distribution.
In addition to giving Areu Bros. distribution channels for its content, owning the Endavo technology will also provide an additional income stream through revenue sharing agreements with independent creators who can monetize their content through the platform in different ways, such as advertising, direct sponsorships, subscription services, one-time purchases, tip jars and syndication partnerships.
"Now they [Areu brothers] have complete freedom by ownership of the platform to build and roll out new services and apps very quickly, develop, innovate and scale inside their sandbox vs. having to pay a vendor to help them do that," says Endavo CEO Paul Hamm.
Endavo initially focused on digital media companies and TV service providers, but more recently expanded delivery of end-to-end video services, content management and distribution for content creators.
Endavo's VDA platform allows creators to do one-stop-content management and distribution. They can upload their videos just once and, from their dashboard, push that content out to YouTube and Vimeo, as well as schedule posts to Twitter, Facebook, and Instagram while also managing social video campaigns from a central hub. Creators are also able to syndicate channels or a custom playlist with multiple external networks, such as VEWD, PlutoTV, Video Elephant, UnReel and Roku Direct, giving them the power to grow their viewership.
The content syndication and multiple revenue monetization options are features that differentiate Endavo's VDA from other platforms and give content creators many choices, proclaims Hamm.
"Endavo seeks to provide a mechanism for creators to grow above and beyond YouTube," he says. "For example, people can subscribe to your channel, you can do movie rentals and pay per view lives, if you want to do live events. If you're a music artist, you can benefit from live events and monetize that."
Some public channels that have tested and live on the Endavo platform are THEA, Binge, BLK Prime and Footprint creator networks. But joining the Areu ecosystem opens it up to endless possibilities.
"We want to empower our content creators with every tool we can by giving them more resources, tools and all the data and stats they need to grow," says Areu. "This is going to be groundbreaking."