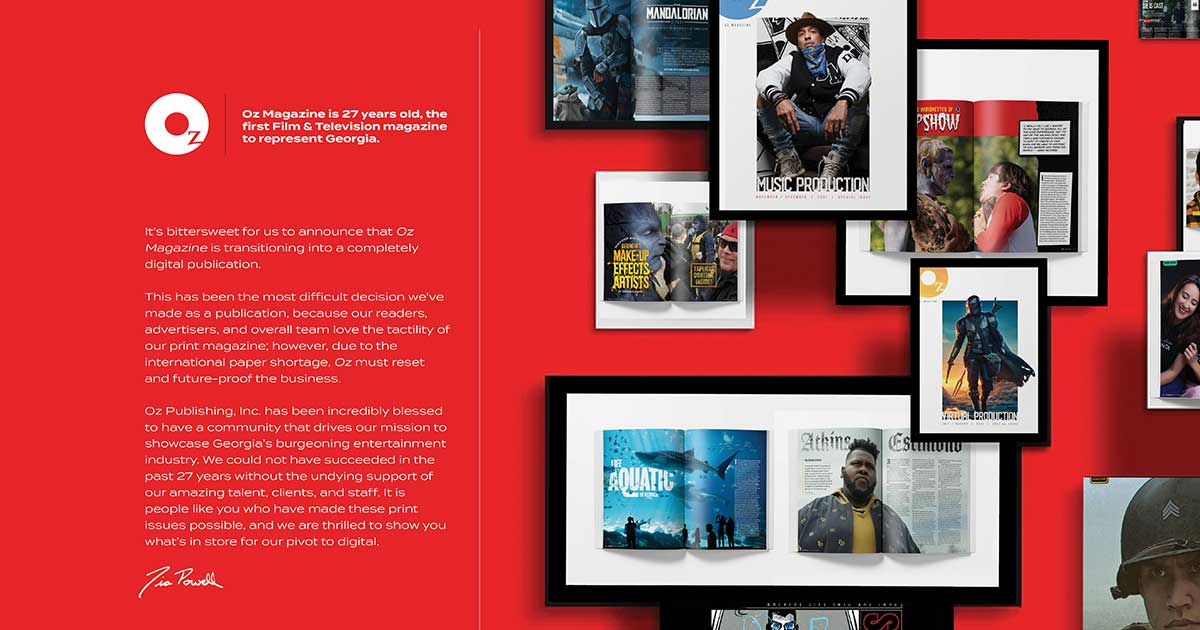 Oz Magazine is 27 years old, the first Film & Television magazine to represent Georgia.
It's bittersweet for us to announce that Oz Magazine is transitioning into a completely digital publication.
This has been the most difficult decision we've made as a publication, because our readers, advertisers, and overall team love the tactility of our print magazine; however, due to the international paper shortage, Oz must reset and future-proof the business.
Oz Publishing, Inc. has been incredibly blessed to have a community that drives our mission to showcase Georgia's burgeoning entertainment industry. We could not have succeeded in the past 27 years without the undying support of our amazing talent, clients, and staff. It is people like you who have made these print issues possible, and we are thrilled to show you what's in store for our pivot to digital.