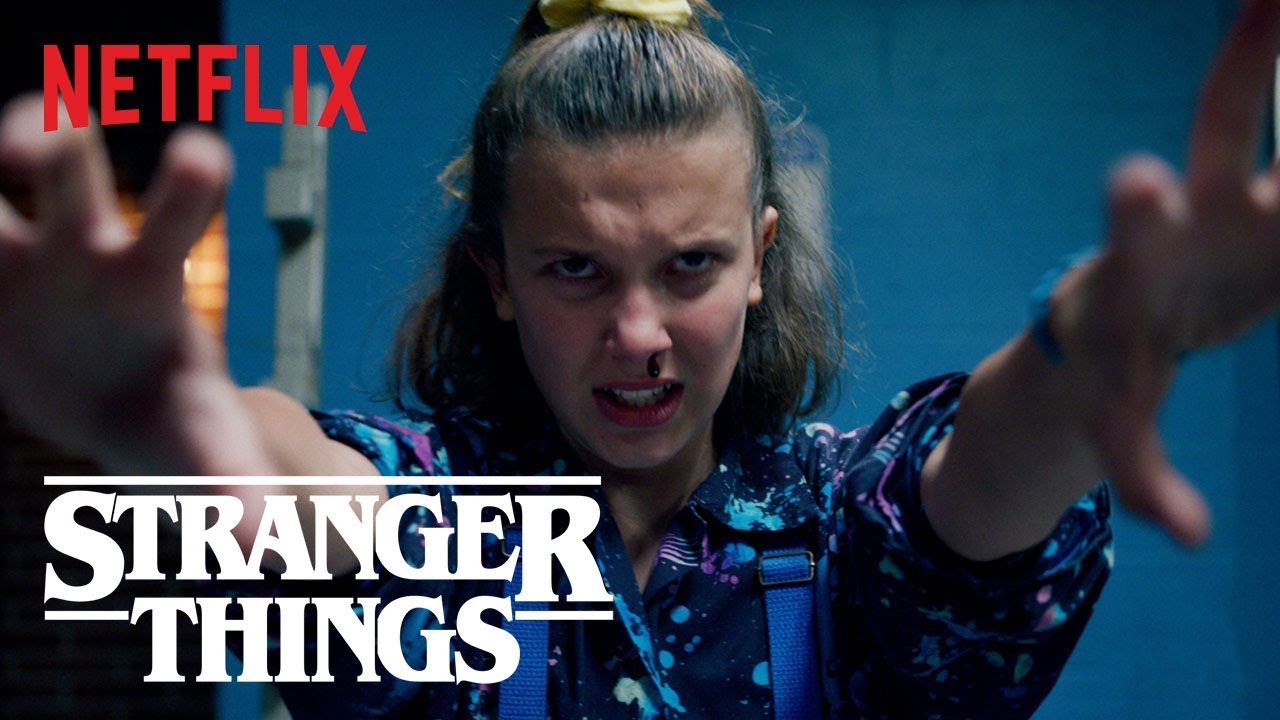 Netflix hit series "Stranger Things" will return for a fourth season — and will presumably keep filming in Georgia.
Netflix announced the Stranger Things' return with a video (seen above), noting that the series will at least partially be leaving the fictional town of Hawkins, Indiana.
Netflix Inc. (NYSE: NFLX) signed a multi-year film and series deal with the The Duffer Brothers, who created the hit science-fiction nostalgia series, according to multiple reports. Terms of the deal were not disclosed, but Deadline reports it's likely comparable to the five-year, nine-figure deal the streaming service recently signed with "Game Of Thrones" creators David Benioff and D.B. Weiss.
Netflix Chief Content Officer Ted Sarandos said in May that the streaming service would continue to film in Georgia, despite the controversy surrounding the "Heartbeat Bill" signed by Gov. Brian Kemp.
"We have many women working on productions in Georgia, whose rights, along with millions of others, will be severely restricted by this law," Sarandos said in the May statement to Variety. "It's why we will work with the ACLU and others to fight it in court. Given the legislation has not yet been implemented, we'll continue to film there — while also supporting partners and artists who choose not to. Should it ever come into effect, we'd rethink our entire investment in Georgia."
Hawkins Labs: The exterior shots of the U.S. Department of Energy's Hawkins Laboratory, which Eleven breaks out of, is actually Emory University's Continuing Education Department on Briarcliff Road.
The Living Infants Fairness and Equality (LIFE) Act, which prohibits abortions after a fetal heartbeat can be detected, was signed into law by Gov. Brian Kemp in May, and set to go into effect Jan. 1. It's currently being challenged in court by the The American Civil Liberties Union, the ACLU of Georgia, the Center for Reproductive Rights and Planned Parenthood.
Netflix is currently in production for five projects in Georgia — TV series Ozark (season 3) and Teenage Bounty Hunters (season 1); reality TV show "Smoked"; TV special "Sweet Magnolias"; and feature film "Thunder Force" — according to the Georgia Department of Economic Development.
The renewal announcement is no surprise considering Stranger Things has been Netflix's most-popular scripted original series, and has led to unprecedented collaborations with the likes of The Coca-Cola Co. (NYSE: KO) and Nike Inc. (NYSE: NKE).
Four days after releasing the third season of Stranger Things, Netflix, which doesn't typically release viewership numbers, said the series had been watched by 40.7 million household accounts. Earlier this month, Variety reported on data from a Bank of America Merrill Lynch research firm that indicated Stranger Things' third season helped fuel Netflix's third-quarter subscriber boost — which was key considering the company missed its customer growth projections in Q2.
The series has also proven a boon for the show's young actors, some of whom live in Atlanta. Many of the young stars reportedly saw their salaries climb to $250,000 per episodes; the adult stars (Winona Ryder and David Harbour) earned $350,000 each episode.
Read the original article at the Atlanta Business Chronicle, here.