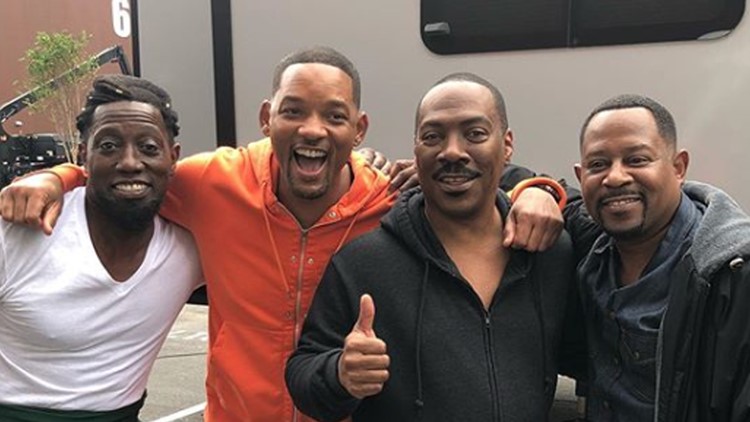 Most anticipated movies and television shows made in Georgia for 2020
By Oz Online | Published on January 23, 2020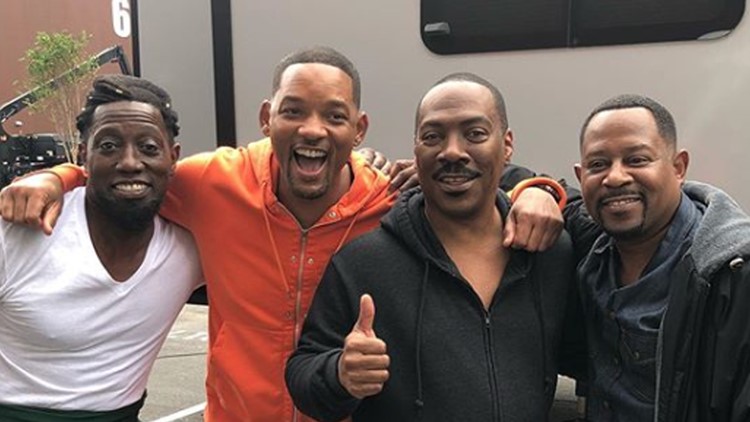 ATLANTA — The start of the new year in the entertainment world means the start of a new quarter for highly anticipated film and television show releases.
Last year, more than 399 films and television shows were made throughout the state of Georgia, including major motion pictures and television shows.
Here's a look at some of the biggest releases set to come out of Georgia this year.
LOVECRAFT COUNTRY
Production on J.J. Abrams and Jordan Peele's upcoming "Lovecraft Country" is still active going into the new year.
Project Casting reports producers are casting for an actress to portray the wife of an actor.
The actress must be an Asian woman between the age of 19-24. Filming goes down Jan. 13.
If you think you've got what it takes for the upcoming role, send your info here.
"Lovecraft County" is another major production that is currently still filming throughout Georgia. Production began in June and continues to film throughout parts of Georgia under the basecamp code "RP."
When The A-Scene went to visit BlackHall Studios in October, CEO Ryan Milsap confirmed that the series had a "Game of Thrones budget" and was utilizing three sound stages at his facility.
Michael Kenneth Williams, who once featured in HBO's inner-city drug traffic series "The Wire" returns as the star of "Lovecraft Country."
His co-star Jurnee Smollett also retweeted his excitement for the show's release.
BAD BOYS FOR LIFE
"Bad Boys for Life" is one of the most highly anticipated films for 2020. The new movie features more action-packed scenes and dialogue featuring Will Smith and Martin Lawrence.
Several scenes were filmed throughout parts of Atlanta, including Buckhead and Kirkwood.
Footage seen in a recent trailer shows the city being transformed into the streets of Miami.
An obvious shot that shows Atlanta is a during a chase scene featuring Smith on motorcycle at 2:12 on the trailer. You can see a street sign that reads Ted Turner.
Another visible location is the 17th Street bridge near Atlantic Station where crews shut down streets at the time of production.
The A-Scene was there during the first day of shooting as Lawrence and Smith filmed scenes near the Waldorf-Astoria on Peachtree Road where crews blocked off the sidewalk.
You can see Lawrence and Smith in costume where crews added palm trees to the location to give the scene a Miami feel.
"GFP" was the yellow basecamp sign used while filming "Bad Boys For Life," earlier this year.
COMING 2 AMERICA: QUEST
Eddie Murphy will return to your screens as Prince Akeem in 2020!
Fans were excited hear the star back in his iconic role for the sequel, just like they did during the "Coming to America" release back in 1988.
Before production wrapped in November, an A-Scene Insider working on the highly anticipated sequel said crews wrapped up scenes at Tyler Perry Studios.
While our source couldn't share any photos of the star-studded event, they did drop a hint about the celeb cameos for the scene.
The scene will feature Murphy, Arsenio Hall, Gladys Knight, and iconic rap duo Salt-N-Pepa.
Will Smith, Martin Lawrence, Arsenio Hall, and Eddie Murphy caused quite the fan frenzy while in between scenes at Tyler Perry Studios. They stopped and posed for an iconic photo in the making.
The photos of the actors were posted on Instagram by celeb hairstylist Stacey Kutz. She wrote on Instagram, "A whole lotta greatness right here at @tylerperrystudios @therealpierceaustin are we working or having a reunion today? lol"
Kutz tagged Smith, Lawrence, Murphy, Tracey Morgan, and Shari Headley, who is reprising her role as Lisa in the film.
Smith later shared the moment on his own Instagram account with the caption," Nothing to see here."
Perry later shared the same image on his social media account.
BLACK WIDOW
Fans went wild last month when the first official trailer for "Black Widow" was released, and in it the character of former Russian spy Natasha Romanoff, played by Scarlett Johanson, meets up with her so-called family to take care of some unfinished business.
The trailer introduces us to Natasha's "sis," the character of Yelena Bolova played by actor Florence Pugh, who becomes the second Black Widow in the comic book series.
"Black Widow" takes place in the two-year time gap between "Captain America: Civil War" and "Avengers: Infinity War," and people are glad for this time travel (Avengers: End Game spoiler ahead) because Black Widow sacrificed herself and died at the end of the last Avengers movie.
Scenes for the upcoming Marvel blockbuster were filmed throughout Georgia, and at Pinewood Studios in Fayettville between summer and fall of 2019.
USATODAY reported that some scenes were also filmed in London, back in July.
"WALK" and "FIGARO" were the basecamp and production codes used while making "Black Widow".
Both codes have been used by Marvel for shoots that have taken place in Georgia.
"What's being filmed in Carterville?" Colleen Hansen wrote in The A-Scene Facebook group back in July. Hansen later confirmed, "Someone informed it's Black Widow' movie. Thank yall."
Fans got excited as actor David Harbour posted on social media about his last days on set.
Harbour posted a beardless photo on Instagram with the caption, "Goodbye long, scraggly, surprisingly soft, Walt Whitman beard. Adieu beige hotel room. Goodnight sweet strange mannequin i never knew what to do with in the corner of the room. Farewell Alexi, you big bold bright burly hope of Russia, you complicated tortured soul, you guardian of the red. #BlackWidow"