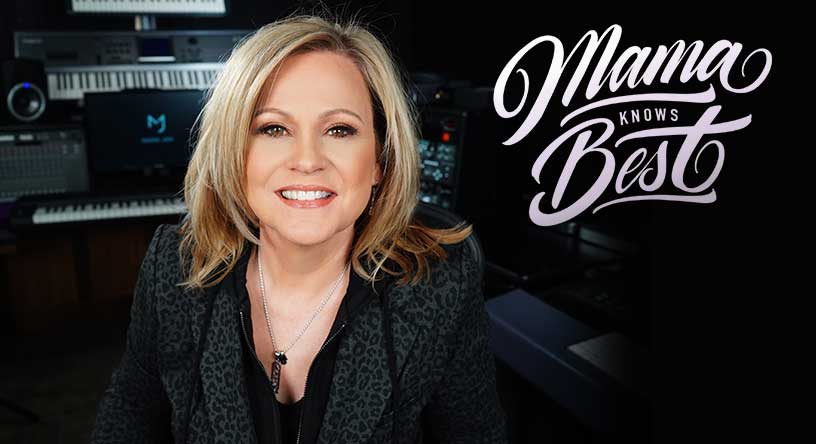 Mama Knows Best
By Oz Online | Published on December 21, 2021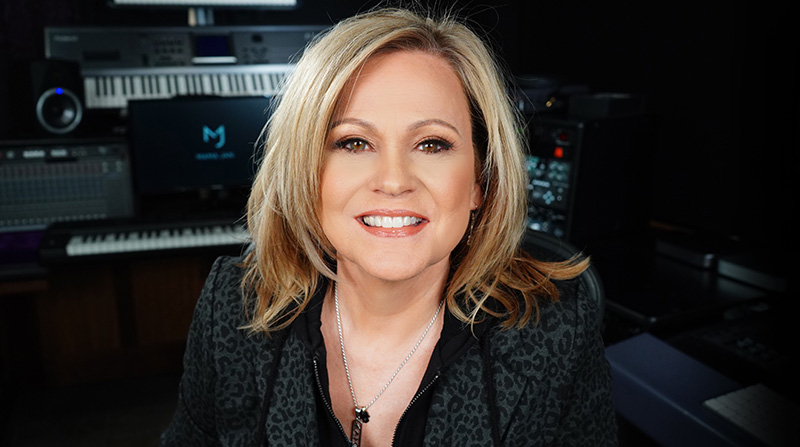 Throughout the annals of music history, there have been quite a few musicians who have held court without any need of their last names–Madonna, Cher and Rihanna quickly come to mind–and among those is music industry legend; Atlanta's own, Mama Jan. Although her legal documents will show the surname Smith, Mama Jan (or 'MJ' as she signs her correspondence) is widely known throughout the music industry for her huge heart, her eye for talent, her unparalleled guidance and her love for her clients–the maternal moniker just fits.
Although Mama Jan's impact on the music industry–first as a rock musician herself and then as a vocal coach and producer–has spanned decades and seen her nominated for a Grammy award and inducted into the Georgia Music Hall of Fame, most people outside the industry first learned her name when Justin Bieber hit the music scene with Smith by his side, helping him develop his voice. She has also notably worked with artists such as Usher, The Band Perry, Rob Thomas, Ciara and Colbie Caillat (to scratch the surface). Of course, as an integral part of Atlanta's music scene, it's no surprise that Georgia's booming filming industry has also felt the Mama Jan touch as many productions have turned to her expertise. Chances are, if an actor sings in a film or show produced in Georgia, Smith was the coach behind that voice. She recently worked with Dwayne Johnson on the film Jungle Cruise as well as with actors Liam Neeson, Terrence Howard, Jamie Chung and Christian Serratos on various projects.
Like most industries, the music industry–and the creatives therein–were hit hard by the pandemic, but with her usual chutzpa, Mama Jan was able to quickly pivot her business. "We went virtual immediately," she shares. "Not only with our existing clientele, but we quickly picked up virtual clients from all over the world. Our doors got blown off, because so many people were home and weren't able to tour, so they took the opportunity to work on their voices and get ready for the albums or tours they hoped and prayed would be back soon." Of course reinvention isn't anything new for those who enjoy the most longevity in this industry, so a reinvention of her business model only makes sense for someone like Mama Jan.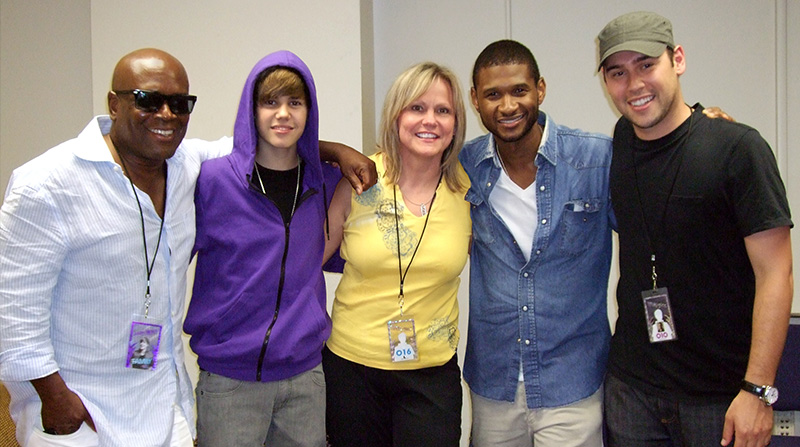 But moving her business to the virtual space wasn't the only change for Mama Jan in the past year and a half: She also physically moved her studio of 18 years to a new, larger facility, which has opened her business up for even greater things. Jan Smith Studios now has 12 in-house employees, as well as a trusted roster of contractors Smith relies on. "Instead of just housing me and my vocal coaching staff, we now have space for an art department; we have room for songwriter nights; we are truly a one-stop artist development facility," she shares. But really this bigger studio just levels up the physical space to what Mama Jan already offered her clients. "I always say we work from soup to nuts," she says with her signature southern charm. "Wherever a musician is in their process, we can help. I have people who can help with tour prep; I have songwriters; guitar instructors, so we are personal trainers for vocal athletes, and that includes all of them. We take care of artists as a whole." And everyone who has worked with Smith knows that she isn't about a vocal session, a check cashed and moving on. Mama Jan is in the business of people, and the business of relationships. In fact, Smith has a background in psychology and actually practiced in the state of Georgia for nearly nine years at the end of the 70s: "When the disco era put all us indie rock artists out of work, that's what paid my bills," she says. (Now that's a pivot!) So during the pandemic, when creatives suffered with depression and anxiety about their livelihoods and having to let people go on their teams, Mama Jan did what Mama Jan does: She loved on people. "I was really concerned about a lot of people sitting at home; these artists who are naturally on the fringe, and I worried about excessive alcohol or drug consumption, so I reached out to people, just to make sure they knew we cared about them and they could call me if they needed. And I did get a few of those phone calls from major national artists who I don't see on a regular basis, but who needed me. It's that mama thing."
That mama thing is what forges such a special bond between Jan and her clients turned friends. Even when she isn't actively working with artists, they stay in touch. "Justin [Bieber] calls, and we talk and catch up and pray together," she shares. "I've known him since he was a teenager, and I've been very proud to watch him evolve and grow," she says. "He and Hailey are absolutely precious together. They are an incredibly loving couple and both faith-based people who have made a commitment to each other that I think will withstand the test of time."
Having been a part of so many musicians' rise to fame, Mama Jan knows a thing or two about what makes a star, and who real stars are. When asked about the pandemic induced uptick in social media stardom, she definitely has some thoughts: "During the pandemic, we saw labels scouring the internet looking for talent, and we've seen an inordinate amount of celebrity-driven Instagram and TikTokers being signed. I understand that labels see someone with 2.8 million followers and they want to sign that following, but then they call me and say they need me to teach these people to sing," Smith shares. "I think people are starving for authenticity, and I am in the business of growing artists. That's what we say at Jan Smith Studios." And when Smith says artists, she has very specific ideas about what that means. "People think they want a celebrity lifestyle and that a tour bus looks really fun until you have to sleep on one for 86 days," she laughs. "People don't really understand the hard work [required in the music industry] and many more hours than most people put into a day job. People can have great voices, but are those people true artists?" And what exactly is a true artist according to the one and only Mama Jan? "I know it when I see it and hear it," she says. "Not all true artists get to be in the mainstream eye, plus, being a celebrity and being an artist are two different things," she points out.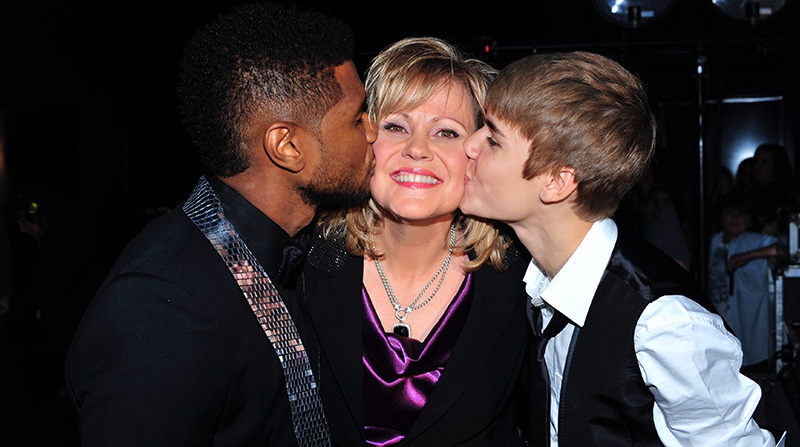 "Sometimes, the two collide, but a real star is what a true artist rises to in their celebrity."
So while not many TikTokers are catching Smith's eye these days, what young artists are? "I have some incredible artists in my house," she says. One is Sage Hammond who moved here at 15 just to work with me, and she has an amazing voice that will shake the rafters. We were about to release her new stuff when the pandemic hit, but it will release soon." Other up-and-comers under the watchful eye and talented guidance of the Jan Smith Studios team include Grace Asbury, a young rapper named Whoada, singer CeCe Benz, and a rock band named Dim.
It's clear that the list of things that make Mama Jan special is long, but one of the items on that list is that she's never compromised the foundation of who Jan Smith is. One of those cornerstones is that she's a Georgia Peach. "I've traveled all over the world from China to Canada to Israel, but I chose to stay living in Georgia on purpose," she says. "Atlanta is a little big town that I've watched grow from the time I was a child. I love this town. I love our skyline! And Georgia's thriving right now. Not only the music industry and what Atlanta artists and producers and songwriters are creating, but also the film and television industries here. It's a special place to be, and with the level of talent and the cost of living, my opinion is the future of Atlanta and Georgia looks pretty bright. And I'm glad I'm already here and solid as far as a brand and my business and my reputation."
Another integral part of Smith is that she's a woman of faith. "Everything goes back to the way I was raised, and that's to treat other people the way you want to be treated and to tell them the truth," she shares. "I think God has me in a position to be an example, and our studio is a light on a hill. People need to know that somebody cares about them and that they're loved and that someone will pray for them, and if 'Mama's Music House' can be that place for artists, I consider myself successful." Mama knows best, indeed.