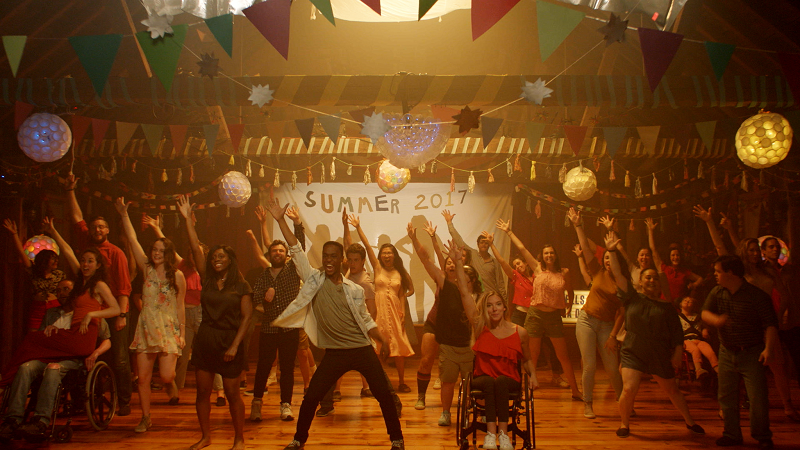 Top favorites from SXSW and Sundance, along with a film starring Macon-born Actress/Producer/Director Carrie Preston
(Claws, The Good Wife, True Blood) will be shown at the 16th annual Macon Film Festival. In-person events are being held August 19-22. The August 26-29 virtual festival includes more than 60 independent films, documentary feature films and short stories, narrative shorts, LGBTQ shorts, Georgia
Made and Macon film makers, student and music shorts and more. Patrons will be ableto stream the submissions on the FilmFestivalFlix.com website or through their mobile apps on the Macon Film Festival channel hosted by FilmFestivalFlix.com, a streaming platform that partners with film festivals for a curated virtual experience. All access
passes, as well as single tickets for viewing individual films, may be purchased on the site.
The hybrid event is a proactive response to Covid safety implemented with the 2020 festival, but equally salient now as the nation sees a resurgence of Covid-19. With safety protocols in place this week, in-person film screenings will be held at Macon's historic Douglass Theatre, the Georgia Sports Hall of Fame and in the planetarium at the city's Museum of Arts & Sciences. Current Covid precautionary requirements include masking and hand sanitizing at all live events, with social distancing encouraged. The latter may be adjusted as Thursday's opening nears.
The live Macon Film Festival schedule, August 19-22, will include the following in-person headliner screenings: BEST SUMMER EVER, a free live outdoor event Thursday, Aug.19, on the grounds of the Mill Hill Community Arts Center, 213 Clinton Street in downtown Macon. Premiered and ranked number 6 on USA Today's top ten films to not miss from SXSW21, this film directed by Michael Parks and Randa and Lauren Smitelli is a fresh and exhilarating take on the beloved teen musical genre featuring eight original songs and a fully integrated cast and crew of people with and without disabilities. BEST SUMMER EVER was created in partnership with Zeno Mountain Farm, an organization that champions
lifelong friendship and opportunity for people with disabilities and other marginalized communities.
Friday's special screening features a collection of immersive short fulldome films at the Museum of Arts & Sciences. This special Immersive showcase features the most innovative artistic content from around the world. Attendees will also have a rare opportunity to explore museum exhibits and galleries after hours. Saturday evening's special screening film is the comedy, crime, mystery FIRST DATE, which premiered at this year's Sundance Film Festival. Directed by Manuel Crosby and Darren Knapp, it's a throwback thrill ride dark comedy, teen romance, shoot 'em up action and classic coming-of-age story that creates a truly entertaining ride and never misses a beat.
The in-person 2021 Macon Film Festival will wrap up with a special screening of ONE OF THESE DAYS directed by Bastian Gunther and starring Macon native and Emmy Award winning actor Carrie Preston. ONE OF THESE DAYS takes place in a small Texas town during an annual endurance contest (Hands On) where contestants try to outlast each other to win a pickup truck. Based on a true story the film artfully depicts the drama behind a chance of a lifetime event that ends in real tragedy.
The festival schedule and a complete listing of 2021 official selection films are available on maconfilmfestival.com. The Macon Film Festival online channel schedule may be found at filmfestivalflix.com/festival/macon-film-festival. The festival's virtual Film Festival Flix channel is available on Roku, Apple TV+, Fire TV and Android TV. Additional festival information, schedule and ticketing links can be found at maconfilmfestival.com. For the health and safety of our audience, masks and social distancing will be required at all indoor events.