Local Films Shine At Out On Film Festival
By Oz Online | Published on November 16, 2020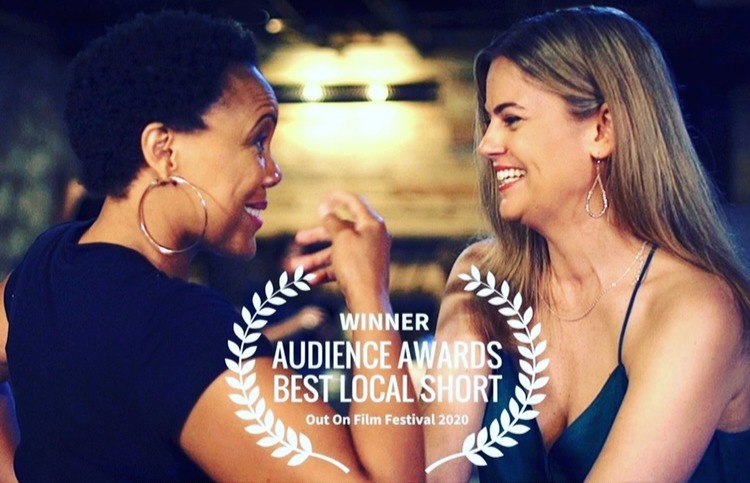 Out on Film presented by WarnerMedia announced the filmmaker awards for the recently concluded 33rd edition of the Atlanta-based LGBTQIA+ film festival, its first as an Oscar qualifying film festival. Amongst the selections, Atlanta-Based Director, Darryl Dillard, won the award for best local short Film.
"Everyone involved with Cowboy Joe is extremely honored to get this award," Dillard told Oz. "The Out on Film Fest is a great festival that honors stories that we don't often get the chance to see. Everyone has a story that matters."
This year, Out on Film was a primarily virtual event.
"Although we are still tracking our online attendance and the number of watchers we had, we were very pleased with this year's attendance, not just from patrons in Georgia but across the country. We reached 39 states this year and I feel fortunate that we were able to successfully pivot into a largely virtual event," Out on Film Festival Director, Jim Farmer, said.
Atlanta-based director, Dany Flores, also premiered the film Vanilla Milkshake at the LGBTQIA+ film festival. Flores decided to film in Georgia because it's where her journey as a filmmaker began. "It's also the place where I learned to be a grown up; where I first fell in love, where I had my first heartbreak and where I learned how to be alone," Flores told Oz. "After feeling like an outsider for most of my life, Atlanta welcomed me in a way I have never experienced before. It made me feel like it was okay to be who I was."
"While we missed the live aspect of our festival this year and hosting filmmakers and patrons, the virtual component allowed us to reach an audience literally throughout the state of Georgia and in some cases throughout the country. It also gave us the opportunity to host three dozen conversations with filmmakers across the world. The virtual element will have to be a part of Out On Film moving forward," Farmer added.