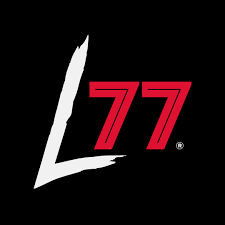 Level 77 Music Launches Sonic Score
By Oz Online | Published on October 12, 2022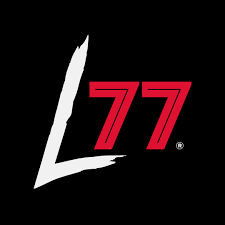 Atlanta-based Level 77 Music, a top, independent music production company, has announced the creation of Sonic Score, an original film, television, video game, and documentary scoring division. Their goal is to deliver high-quality, original music to the many many productions that call Georgia home for its booming film industry and incentivised tax program.
While the Peach State has seen a large spike in the number of local production and post-production companies, Level 77 Music founder Patrick Avard says that the industry is missing a one-stop hub for original music.
The Sonic Score division plans to fill that gap by providing a wide range of services that includes original scores, theme songs, and show packages for any genre, style or media form. Additionally, Level 77 offers elite production capabilities and has a large network of composers, producers, musicians, orchestras, and engineers both in Georgia and worldwide.
"We are excited to bring top-tier music scoring to Georgia," said owner, Patrick Avard. "We have a talented staff and robust resources to service projects of all sizes and scopes. We believe that our presence will encourage more productions to come to Georgia by allowing them to address all their creative needs in one place."
Leading the new division are two Atlanta-based, award-winning composers, Mark Kueffner and Luke Truan. Kueffner has north of 25 years of composition and production experience and has written music for shows like "The Bachelor," "The Bachelorette," "Fatal Attraction," "Fear Factor," "American Greed," and "Homicide Hunter."
Truan is a multi-instrumentalist and experimental artist best known for his cinematic scores, soundtracks, and arrangements. and has worked on productions like "Swipe Club," "No Words," "Just Love that Man," and "Chic Nu Legacy," and TV shows "The Hidden Truth," "Shark Week," and "Sydney Harbor Force."
Historically, there has been a precedent of Georgia-lensed films going to the West Coast for scoring. Kueffner and Traun are looking to reverse that trend and expressed that, "Our goal is to keep post-production for high-quality films and shows in our state. Patrick (the owner) has an excellent vision for accomplishing that, and I look forward to it becoming a reality."
Additionally, Level 77 is a member of the Georgia Production Partnership (GPP) and fully supports and appreciates their efforts as an advocate for the film industry's tax incentives.
"Level 77 Music epitomizes what Georgia-based companies can offer in the entertainment industry," said Em Fergusson, the GPP's marketing and communications board chair. "Georgia is well-known for its music-based resources. With Level 77 Music's wrap-around services, entertainment industry companies and professionals will benefit by having access to all these services in one place. This is one example of why our state is a premier choice for film, television, and advertising."