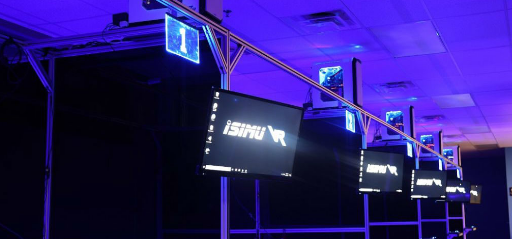 iSimu Gives Atlanta First VR Arcade, A Look at the Future
By Oz Online | Published on June 12, 2017
A new Virtual Reality arcade has opened in Atlanta, and may be a glimpse into the future of arcade facilities.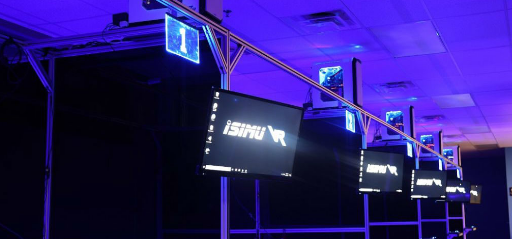 iSimu VR opened in April of this year in Duluth. The new arcade offers 12 80-square-foot stations that each provide a high-tech computer, earphones and an HTC Vive. Players at this VR facility can move around physically in a virtual space and interact with virtual objects, characters, and environments with the use of two hand-held controllers and the Vive headphones. They have even built gridlines into the VR space to ensure no one goes walking into walls. The new iSimu VR arcade has 18 available games and is adding more each month.
Co-founder of iSimu VR, Vien Ha, has said, "When I tried the technology for the first time, I saw the application for it and knew it was game changing so I wanted to be part of this field… I was always into gaming but VR is more than just the new type of gaming platform, it can be used in so many industries."
Says Todd Harris, co-founder of Hi-Rez Studios: "A destination VR arcade could be a very viable business because it is a premium experience, it takes a big investment to replicate at home and there is a fair bit of fragmentation in the market because even if someone has the money to invest in VR, they may not know which device is going to be the Betamax and which one is going to be the VHS." Harris says that VR technology will be evolved and upgraded within the next five years and that the VR arcade is still yet to pass the test of time. He believes that technology will go in the direction of catering to the home user the same way large arcade producers did in creating home video game consoles.
In the meantime, VR technology is gaining interest and funding. iSimu VR aren't the only ones looking towards VR technology for the future of gaming: there are already plans underway for the creation of the VR bar Revery in Midtown.