Brad Pitt. Paul Rudd. Meryl Streep. Who is that standing behind them? IT's the extras. They walk around in the street, stand in a locker room, or maybe even sit in a waiting room. But how do you become an extra?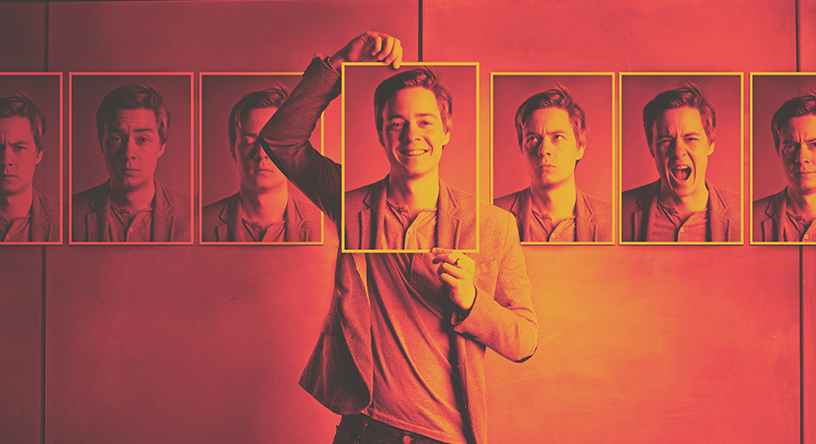 The first step to becoming an extra is to sign up with local extras casting agencies, which may entail a small fee. Most extras casting agencies will post extra opportunities on their website.
Extras normally work around 12 hours each day, but it is not unheard of to work up to 18 hours. You will get paid minimum wage or a day rate.
On your first day, check-in with the PA or in some cases a casting person. They could very well be the people who have a headset on with a clipboard yelling instructions to people. When you check-in, you will fill out a voucher. You will most likely be filling out a non-union voucher because you are not part of the unions representing talent, or at least not yet.
You may be given instructions on what to wear for your first day. Wardrobe will make sure you are dressed in the appropriate clothes, or they will dress you with appropriate clothes. Do not do anything to damage your costume; any cleaning or repair cost could be deducted from your pay. Next, you will go into a waiting area until your group is called for your scene. When you are called on for your scene, choose one constant action to do for the scene. Make sure you repeat it the same way until they change the scene.
At the end of the day, make sure you are dismissed by the background PA. Bring your voucher to the person that checked you in, and they'll sign you out and write down the time of your departure. They will make a copy of the voucher and keep one copy of it; the other copy goes to you.
A good reputation can get you far in this business, and a bad one can ruin you. To get a good reputation, make sure you are always on time and very attentive when you are given instructions. You don't stand out by doing better than what is expected; you stand out when the other extras fail to do what's expected. Always keep a low profile. Don't get star-struck if you see a celebrity walking by or if a director addresses you directly. If that happens, you're probably already in trouble.
During the downtimes on set, have something to do. Some productions will allow you to bring your phone; others may not. A tablet would be a great way to pass time by playing a game or reading. A book is another option that allows you to keep quiet and to yourself. Snacks are provided, but it is a smart thing to bring your own snack if you have dietary needs. Extras eat last. Be sure to put all your devices on vibrate and stay quiet.
Being an extra can be fun and exciting; definitely more so than a boring 9-to-5 job in an office. Although all that work and those long days can tire you out, the most important thing to remember is to have a smile on your face at all times. A positive attitude can really help you out. Maybe you'll get selected for a more prominent role such as Woman Reading on Bench #2 rather than the girl standing in a crowd in the distance.
---
THE FIRST STEP IS TO CONTACT AN AGENCY, HERE IS A LIST OF SOME OF THE EXTRAS CASTING AGENCIES, CASTING CALLS AND CASTING RESOURCES IN ATLANTA:
OZ OPTIONS:
• www.ozmagazine.com
• instagram.com/ozmagazine
• www.facebook.com/OzMagazine
• twitter.com/OzPublishing
OTHER OPTIONS:
• Auditions Free – www.auditionsfree.com/tag/atlanta
• Casting Call Hub – www.castingcallhub.com/auditions/georgia
• Cast in GA – castingga.com/castingcall.html
• Extras Casting Atlanta – www.facebook.com/ExtrasCastingAtlanta
• Lead Casting Call – www.leadcastingcall.com/atlanta-castingcalls- and-auditions
• Love2act – love2act.com/new/auditions-b328_0.html
• New Faces – www.newfaces.com/casting-calls.php
• New Life Casting – newlifecasting.com
• The Southern Casting Call – www.thesoutherncastingcall.com/category/ casting-calls/georgia
• Project Casting – www.projectcasting.com/category/castingcalls- acting-auditions
• Tammy Smith Casting – www.facebook.com/tammysmithcasting
• Catrett Locke Casting – www.facebook.com/CatrettLockeCasting
• New Life Casting – www.facebook.com/NewLifeCasting
• AJC – buzz.blog.ajc.com
• 800 Casting – www.800casting.com (membership only)
• Backstage – www.backstage.com/casting/open-castingcalls/ atlanta-auditions (membership only)
• IMDB Pro – pro-labs.imdb.com (membership only)