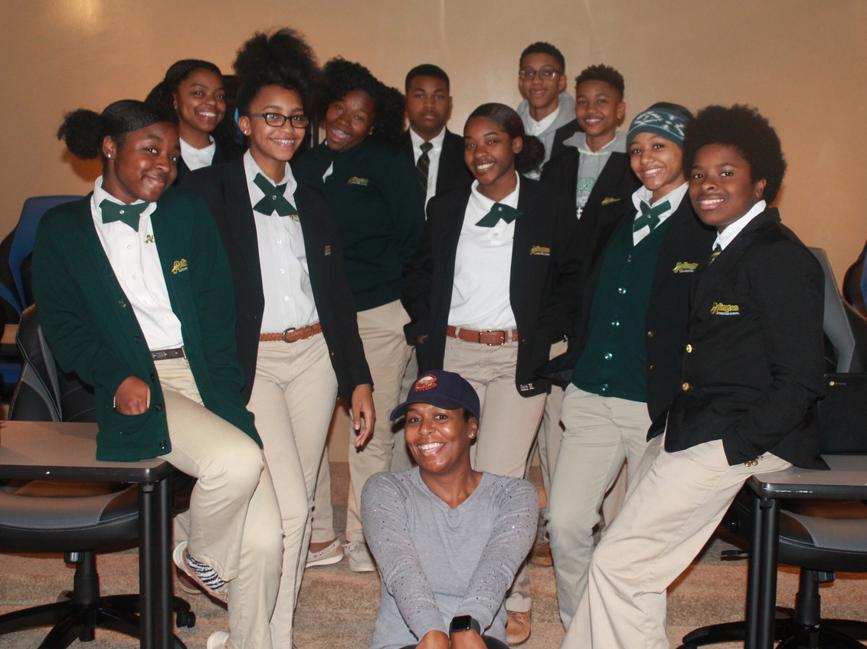 Institute inspired by 'Martin' actor preps students for film work
By Oz Online | Published on December 21, 2019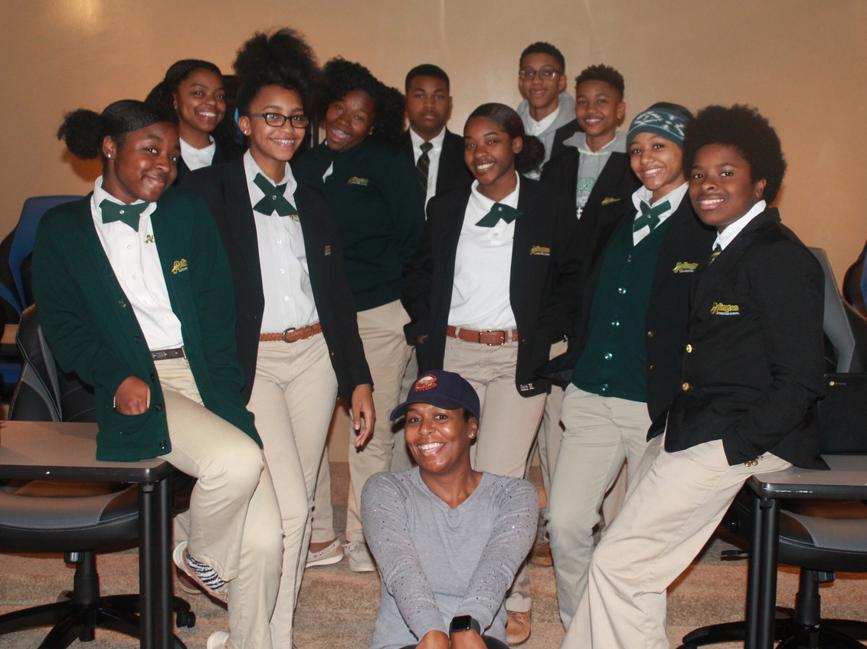 Later in his career, actor Thomas Mikal "Tommy" Ford, best known for playing best friend to Martin Lawrence's title character in the 1990s hit comedy series "Martin," made Atlanta his home. Although he died in 2016 at the very young age of 52, his impact is still being felt.
Inspired by Ford's commitment to the industry and young people, longtime friend Christopher Donaldson has launched the Metro Film Institute (MFI) inside Arlington Christian School (ACS) in Fairburn to prepare African American youth, in particular, for careers in the state's growing film and television industry and beyond.
"Tom loved Atlanta and one of his strong points was he wanted to give [people] an even playing field. He loved young people …He loved our African American community, educating them and teaching them art," shared the director, composer and producer who met the beloved actor in 1993, during a recent interview with the AJC.
"We're excited about MFI because we have a chance to educate young people in the world of filmmaking," said Donaldson, who splits his time between Los Angeles, Atlanta and Washington, D.C.
The Philadelphia native, who got his start in the music industry, recalls the importance of trade education during his high school years and is very excited about bringing vocational arts training to the fore. "What we're doing is showing that these kids at 18, 19 years old … can go into the work field at a young age."
With Tyler Perry Studios and Pinewood relatively nearby, MFI's mission is very timely. According to a 2016 article in the Hollywood Reporter, key grips — who are responsible for all support gear related to the camera, rigging and lighting — can make $25-$35 per hour. A salaried, mid-level key grip can earn a minimum of $59,000 working just 40 weeks in a year, while top boom operators (who manage the microphone and capture sound) can earn over $120,000 working those same 40 weeks.
To execute the vision, Donaldson tapped Tai Cochran, a North Carolina native and longtime Atlanta resident who recently completed her M.A. in organizational leadership. As MFI's president, Cochran oversees MFI's operations from build-out to supervising the instructors and more. "We're excited because we have a chance to educate young people in the world of filmmaking," Cochran shared.
"Arlington is very unique in that it's the largest private black educational institution in South Fulton County. They have 40 acres of land so there's a lot of room for growth and expansion," Cochran continued.
Community engagement is very much a part of the MFI model. In addition to using the television and sound studios to educate students, MFI wants to be a community resource and hopes that area residents will rent out the studios for their own TV production and podcasting needs.
"With the ribbon cutting and with the introduction to the community, they will know that they can come and use our studios," Cochran said.
Donations from Home Depot and Lowe's have been very helpful to MFI's mission. Although the designated space in ACS was still under construction during this AJC interview, MFI has hit the ground running. Since August, MFI has been teaching 12 students about the industry, offering them hands-on instruction through productions on short films and commercials. In the future, Cochran envisions after-school and summer programs that serve more kids. Ideally, they want to reach students during their high school years. "We're starting off small and hoping to grow," Cochran explained.
Their impact, however, is already being felt. Prior to participating in MFI, none of the students were aware of the full range of careers the industry offered. Seeing them expand their world of possibilities, as well as the impact MFI can have on the surrounding community, is particularly gratifying for Cochran.
"As I look at the future, I know that MFI can be so many things to so many people," said Cochran. "Metro will provide the access for them to get to a Tyler Perry Studios."
The Metro Film Institute ribbon-cutting takes place, 6:30 p.m. Saturday, Dec. 14, 2019, at Arlington Christian School, 4500 Ridge Road, Fairburn.
Read the original article, here.