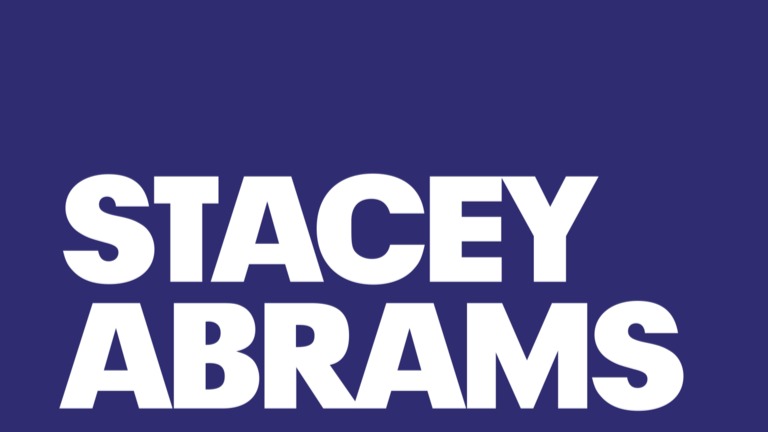 INSIDE STACEY ABRAMS' "MONSTER MOVIE" ABOUT VOTER SUPPRESSION
By Oz Online | Published on August 30, 2020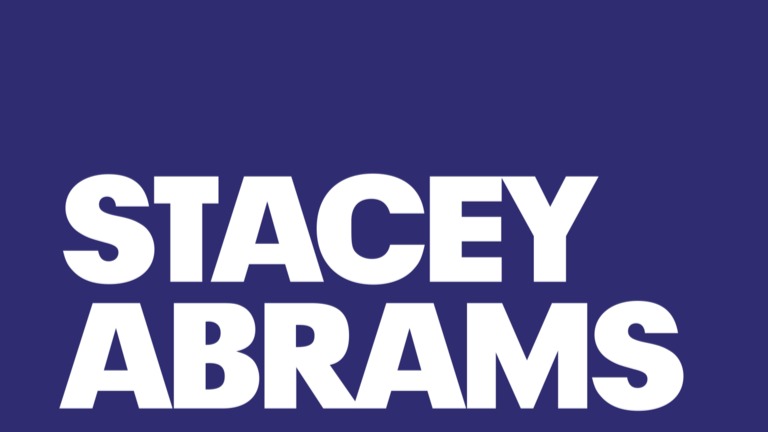 Like most Americans, Stacey Abrams has spent the past five months at home. But from her makeshift workspace in the living/dining room of her townhouse on Atlanta's east side, the 2018 Georgia Democratic gubernatorial nominee has been keeping busy, tackling the issue that helped cost her that election — voter suppression — via a documentary she produced, All In: The Fight for Democracy.
"I believe in meeting people where they are, not where we think they should be," Abrams says during an interview in mid-August, the day before she was to call Donald Trump a "president of cowardice" during a keynote address at the Democratic National Convention. "I've written a book about voter suppression. I've done op-eds about it. I have digital conversations about it. But film is a unique medium that has reach and scope. It has the ability to draw in the watcher and turn that watcher into an activist."
All In is directed by Lisa Cortés and Liz Garbus and due in theaters Sept. 9 and on Amazon Prime Sept. 18. It's just the latest way that 46-year- old Abrams has allied with the entertainment industry. When she became the first Black female major-party gubernatorial nominee in the U.S., her candidacy captured the attention of backers including Oprah Winfrey, John Legend and Will Ferrell. And she believes that the broad audience Hollywood brings to political and social issues far outweighs the potential downsides.
"Republicans will often try to lodge complaints about Hollywood's engagement, but it's a defensive move," Abrams says. "Actors and the industry are extraordinarily effective not only as storytellers but as conveners of ideas."
After she narrowly lost the race for governor to Brian Kemp in an election marred by voting irregularities, Abrams launched Fair Fight Action, a group devoted to the issue of voter suppression. At the same time, she was fielding inquiries from documentarians interested in her story. One of six children raised in the South by Methodist ministers, she's an academic superstar and political prodigy whose life reflects both the promise and unfairness of America.
In 2019, Abrams signed with UTA and decided she wanted to get a voter suppression documentary made. She partnered with Garbus and Dan Cogan of Brooklyn-based production company Story Syndicate, which enlisted Cortés. Abrams is a fan of Garbus' 2015 film What Happened, Miss Simone? and of The Apollo, a 2019 look at the famed Harlem theater that Cortés produced.
"I thought of this as a monster movie," Garbus says. "Every time you think you vanquish the monster, with Reconstruction or the Voting Rights Act, that monster rears her ugly head again. Instead of billy clubs, it might be a very narrow set of voter ID laws, but it's the same thing."
Once aboard, the documentarians faced a challenge. "I didn't want to be in the film necessarily," Abrams says. Hopeful that they might change her mind, Cortés and Garbus coaxed personal moments from her in interviews, like her story of nearly being turned away from the Georgia governor's mansion after arriving on a bus with her parents for an event for high school valedictorians. "She would look at us and she'd be like, 'I told you this isn't about me.' And we're like, 'No, it's not about you, but just this story,' " Garbus says.
When the directors showed Abrams a rough cut of the film, which relies heavily on her biography, "We waited with bated breath," recalls Cortés. Abrams ultimately understood the storytelling decision. "I came to realize that, yes, there is something evocative about my personal story as an anchor for this larger narrative," she says.
To finish the film, the directors set up parallel at-home editing rooms once the pandemic set in. They also brought different perspectives, says Cortés (she is Black and Garbus is white). "There's a lot of conversation about who tells the story," Cortés says. "Ninety percent of the time we're interrogating from the same space, but there was also a healthy exchange coming from our unique experiences."
As the documentary was proceeding, Abrams was being considered as a running mate to Democratic presidential nominee Joe Biden before he ultimately chose Kamala Harris. Says Abrams of the selection, "I'm proud of the ticket that we have, and I think we're poised for victory."
Abrams has led an unusually rich creative life outside of politics. She also writes romantic suspense novels; one has been optioned, and she says she plans to finish up a trilogy she left off in 2010 and then turn to thrillers. "I've always been intentional about not necessarily staying in the lane I'm supposed to be in," she says.
As part of the All In rollout, producers have launched the website allinforvoting.com, where voters can register, request a mail-in ballot and sign up to be a poll worker. Abrams says she plans to vote by mail in November, even amid allegations that the Trump administration is trying to disenfranchise voters via cost-cutting at the U.S. Post Office. Says Abrams, "We need people not to panic. They just need to make a plan."
To read the original article in The Hollywood Reporter, click HERE.