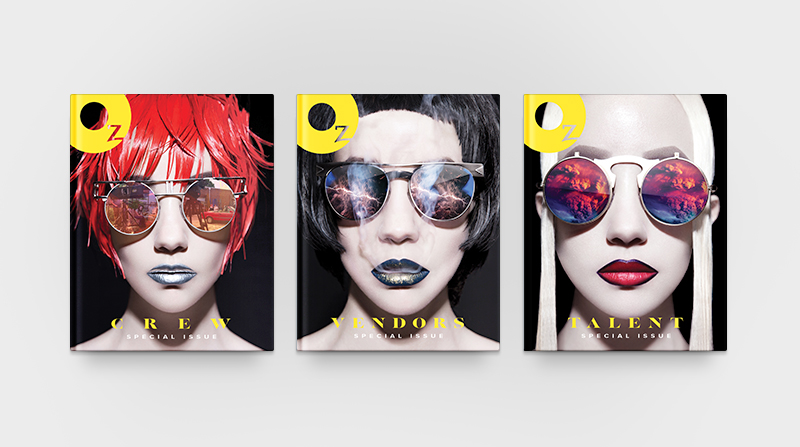 Vendors – How I Got Into the Business
By Oz Online | Published on December 14, 2022
Perhaps no piece of legislation passed by the Georgia legislature has been more popular than
the Entertainment Industry Investment Act, better known as the "tax incentive" to those people impacted by it. Because of the state's actions, the film and television production industry has rebounded from its moribund status prior to its enactment to boosting the Peach State to the rank of third biggest in the nation, trailing only California and New York.
The vendors who service the industry are among those who praise the law. From costume rentals, to signage providers to paramedics, they all almost universally declare its benefits. Says Scott Bellomy, general manager of Costumes, Etc. . . . Inc.: "It's helped us grow our business by giving the movie and TV production companies a reason to come to Georgia and in turn, they sought out places that could fill their needs."
"The [film and production] industry in Georgia has really grown since the introduction of the tax incentive," says Donna Foland of DGF properties, who handles rental properties. "The tax incentive has done a lot to bring the industry into Georgia. It's helped us in leasing out space in the short term, and helping some of the vendors to find space."
"The movie industry in Georgia died for a while due to lack of incentives, "explains Bruce Cusmano, owner of Metropolitan Artifacts, Architectural Antiques which since 1980 has rented or sold large scale architectural antiques to people building large homes and restaurants as well as renting props to the movie industry. "We rent anything that is unusual. I don't sell tables and chairs, just architectural pieces: iron balconies, 12-foot entry doors, chandeliers, stone fireplaces and items of historical significance. "
Having weathered a downturn in production business because of competition from other states
for the production dollar, Cusmano is happy to declare that the incentive has revived the industry. "The movie business in Georgia is back," he states. "The incentive has been wonderful for everyone from restaurant to hotels to antique dealers to the trucking industry. We deal with almost all of the productions that come to Atlanta. People even ship these items to California or Florida or New York then bring it back to us."
Film, television and digital entertainment tax credits of up to 30 percent create significant cost savings for companies producing feature films, television series, music videos and commercials, as well as interactive games and animation. Obtaining the incentive is simple:
Qualifying productions companies that spend $500,000 or more on production and post-
While the general public sees only the finished product of these efforts on the television or movie screen, the film and TV production industry is one that relies on an army of behind-the-scenes people who account for the bulk of personnel required to make the idea a reality. Many of these folks are Georgia residents who in turn are spreading the production dollars through all segments of the community.