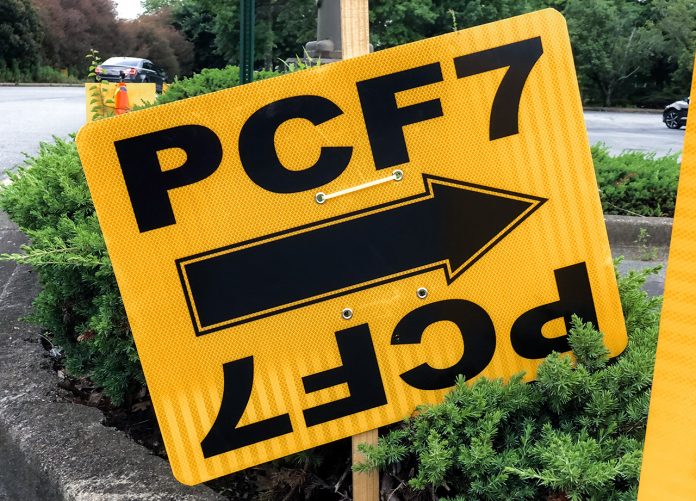 Highlights: Filming Now in Georgia
By Oz Online | Published on August 16, 2018
A highlight of projects filming in Georgia and their code names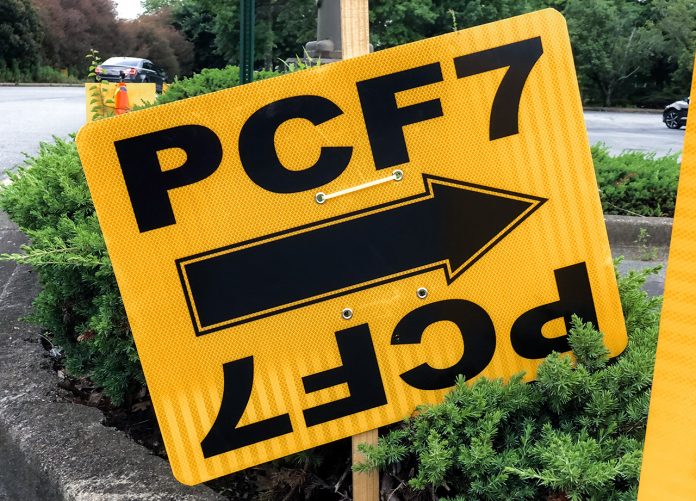 There are many productions filming throughout Georgia this summer, continuing the film industry boom. Here is a hint of what projects are shooting, giving you an update on what celebrities are in town and which codes to keep an eye out for in hopes for a glimpse of them in action.
The cheerleading themed movie Poms featuring Diane Keaton and Jackie Weaver is filming in Hampton, wrapping up tomorrow. The show has gone by the code "Sun Springs".
The series The Gifted has been shooting around Midtown under the code "HVN". The series is under X-Men Universe umbrella, preparing to premiere its second season at the end of September.
The feature Super Intelligence starring Melissa McCarthy is wrapping up within the next week after over a month of filming in Georgia. The movie follows McCarthy as a woman who is selected by the first Artificial Technology, taking her life in a new direction. The movie has been filming under the code "S&K". Check our Casting Call section for a recent call for military types.
Season three of MacGuyver has been filming throughout Georgia in places such as Brookhaven, Loganville, and Newnan. The CBS reboot goes by code "EYE".
The DC Universe streaming platform is filming their original series Doom Patrol in Loganville, Conyers, Lawrencville and a few other locations in Georgia. The show will be one of five series on the new streaming platform for their comic TV shows. Doom Patrol is a spinoff of Titans, and is about a group of superheroes protecting earth alongside a mad scientist. The project does not use a code for production signs.
The movie Tyson's Run featuring Major Dodson (mostly known for his work in The Walking Dead) is wrapping up after filming in Marietta. The code for this project has been "FCE". Check out our article about the movie for more information. https://ozmagazine.com/2018/08/06/Tysons-Run-Filming-Throughout-Atlanta
Speaking of The Walking Dead, the hit show has been filming season nine in Georgia. The code for this project is "SF" and mostly films in their consistent home of Senoia. Options from Atlanta Movie Tours are a great way for fans to get up close and personal to the filming locations of the show.
A new Netflix series entitled Raising Dion is filming in Fairburn this week. The show is about a single mothers reaction to finding out her son has super powers. The code for this production is "RD".
Catherine Zeta-Jones' new production Queen America, about a strict pageant coach and an equally difficult debutante, is shooting in Atlanta this week. The show is for Facebook Watch, an attempt by Facebook to enter the film industry. The code for filming is "WTM".
Comedy Central is filming a new pilot by the name of Robbie. The show has been filming in Douglasville and Atlanta, and used the code "CP"
The overnight sensation Stranger Things continues to film season three in Georgia, such as Gwinnett and Tucker. The show has used many different signs to signify filming, potentially to throw off onlookers. Suspected codes are "McFLY, 1080, BLK45, PCF7". Read more about Gwinnett Place Mall being turned into "Starcourt" Mall in the show in our recent blog. https://ozmagazine.com/2018/07/27/Stranger-Things-Presents-Gwinnett-Place-Mall-as-Starcourt
For more information on what is filming and where, keep an eye on our casting call section which often lists the projects location and dates.