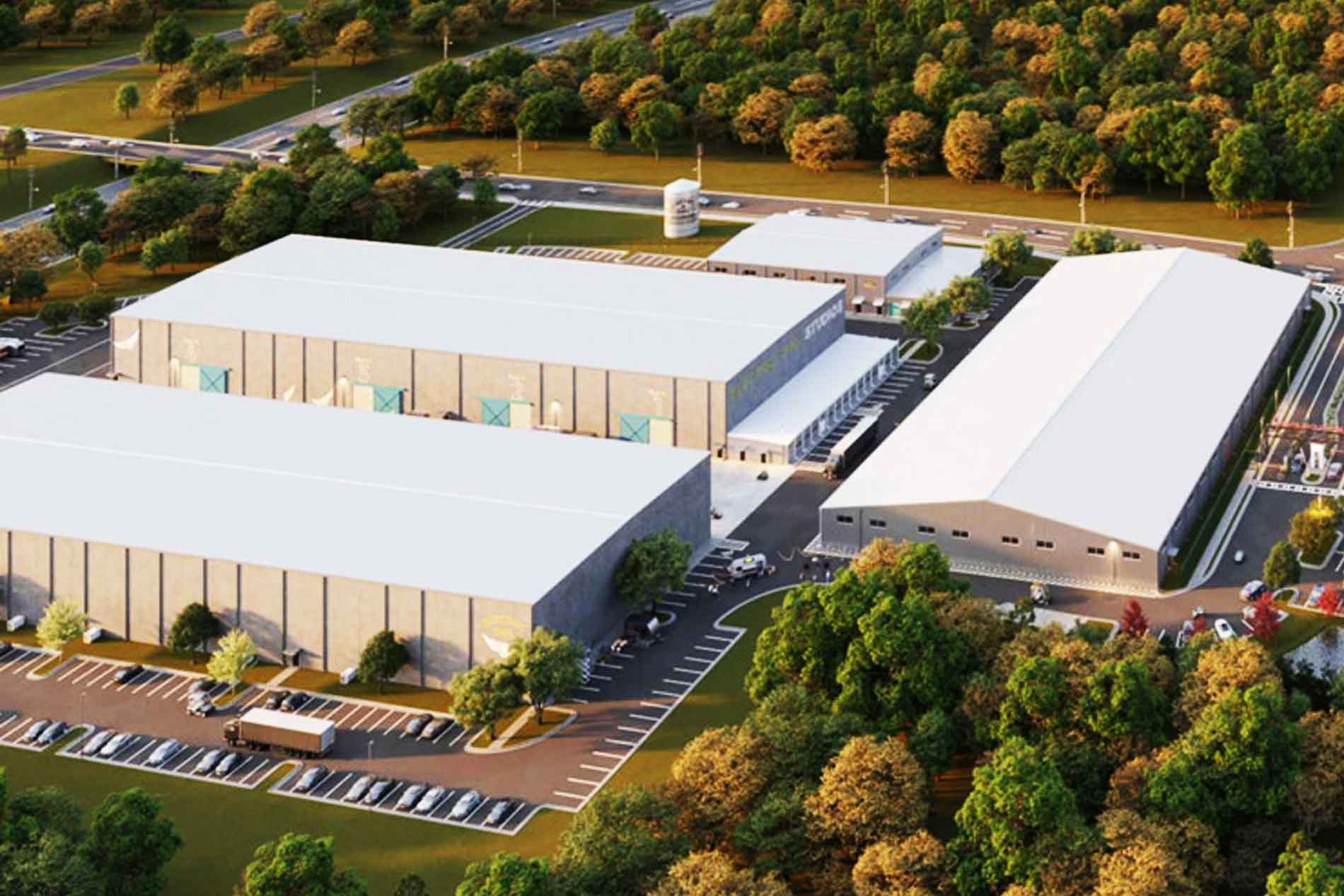 Greenest Film Studio On Earth
By Oz Online | Published on July 12, 2023
Electric Owl Studios, founded by former Third Rail Studios execs Dan Rosenfelt and Michael Hahn, held its highly-anticipated grand opening earlier this June and is the official first LEED (Leadership in Energy and Environmental Design) Gold-certified studio in the world!
LEED-certified studios aim to cut down on the notoriously high levels of waste in the film industry, aiming to reduce environmental impacts going forward. By using LED lights, EV Charging Stations, living walls, solar energy, food composting, smart thermostats, carbon-negative concretes, and rainwater harvesting and reuse methods among other environmentally-conscious features, Electric Owl will drastically reduce their carbon footprint while also generating 50% of their power requirements from renewable sources for the 300,000 square foot studio.
"Our goal is to be an easily accessible, turn-key film & TV studio offering superior facilities, services, and a friendly, reliable experience for our production clients," announced co-founder Dan Rosenfelt. "Our focus on environmental stewardship aims to reduce the impact the production process can have on our planet by leading innovation in every aspect of filming including design, construction, materials, and overall day-to-day operations."
Rosenfelt's co-founder, Hahn, further explained, "Film studio infrastructure has been a great economic development tool for the state of Georgia and the localities in which they are built. Electric Owl Studios will breathe a new life into the neighborhood around the Indian Creek MARTA station in DeKalb County."
With six sound stages, a huge parking lot, and a convenient location near public transportation, Electric Owl has the capacity to film a feature-length movie or two TV shows, and an expansion using their green model is already in the works. The business partners have already selected an 18-acre piece of land in New York to build a second location, and are halfway through the entitlement phase. The new studio is projected to open in 2025 with a LEED Gold-certification as well; another huge win for the film industry while simultaneously protecting the future of our environment.