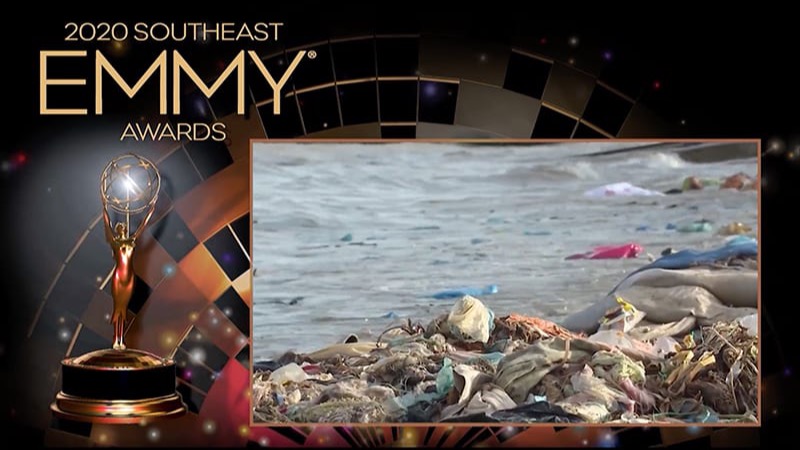 GEORGIA STATE STUDENT'S ENVIRONMENTAL DOCUMENTARY WINS EMMY AWARD
By Oz Online | Published on October 6, 2020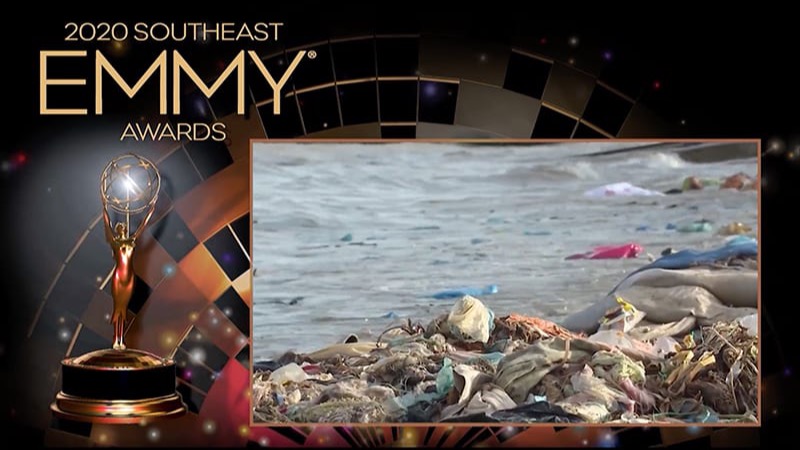 A Georgia State University student's documentary film has won a 2020 Southeast Emmy Award.
"Our Plastic World," written and produced by Film & Media major Riũki Gakio in collaboration with Georgia State TV and Georgia Public Broadcasting, took first place in the category of Best Documentary — Health/Science — Program Feature/Segment. The virtual Emmy Awards ceremony was held Sept. 12.
The film, which examines the environmental devastation caused by plastic pollution, had already racked up five trophies in the 41st annual International Telly Awards, with two silvers and three bronze awards.
"It's always exciting when one of our students finds a way to turn their ethical stance into a compelling story in images," said Greg Smith, director of the School of Film, Media & Theatre. "Gakio's documentary aims to make the world a better place, and we're delighted that his passion and craft are receiving the recognition they deserve."
Because the Emmy Awards ceremony was virtual this year, Gakio took to social media to share the good news.
"This is an absolute dream come true," he said in a Facebook post. "I am very grateful to Georgia State for giving me a chance to learn the skills I needed to produce the award-winning film, for providing fantastic equipment and also for the many classes that helped me hone my filmmaking and creative storytelling style."
Gakio also thanked those who helped make the film possible. Among them were executive producer, professor and managing director of GSUTV Bob Judson, co-writers Anh Tu Dao and Bill Chapman, associate producers Christopher Kurian and Kofi Stiles, editor Ben Whisenhunt, narrator Brenda Bush and Georgia Public Broadcasting.
The Regional Southeast Emmy Chapter is one of 19 chapters throughout the United States identifying and celebrating television excellence at the local and regional level of The National Academy of Television Arts & Sciences.
Read more, here.