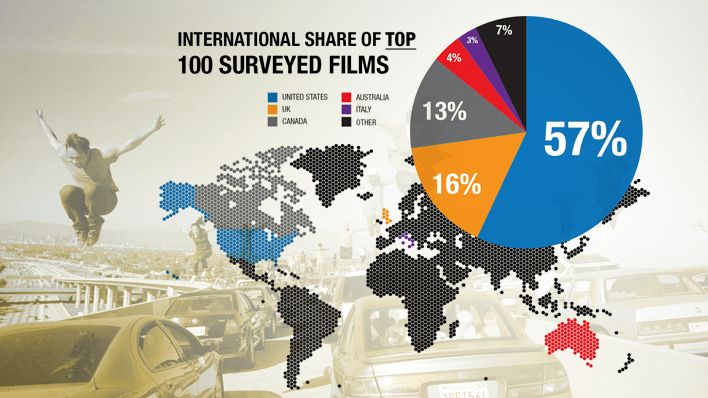 Georgia Named Top Filming Location Worldwide
By Oz Online | Published on May 24, 2017
According to FilmLA's 2016 Feature Film Study, Georgia filmed the most feature films last year, making it 2016's number one filming location worldwide.

Georgia tops the list with 17 films, barely beating out the United Kingdom's 16. Canada, California, and a tie between Louisiana and New York round out the top five with 13, 12, and 6 (respectively).
FilmLA's study highlights the 100 highest-performing U.S. feature films released theatrically last year, identifying where they were filmed and how much was spent to produce them. Georgia's film industry not only shot the most movies, but had some of the highest grossing films in the state as well.
2016's Georgia-made films include blockbusters like Passengers, Hidden Figures, Allegiant, and Captain America: Civil War; this year's films shot in 2016 include Spider-Man: Homecoming, Guardians of the Galaxy Vol. 2, The Fate of the Furious, and Hangman. $2.02 billion was spent on film and TV production combined in Georgia, while Georgia spent $606 million to fund the tax credits.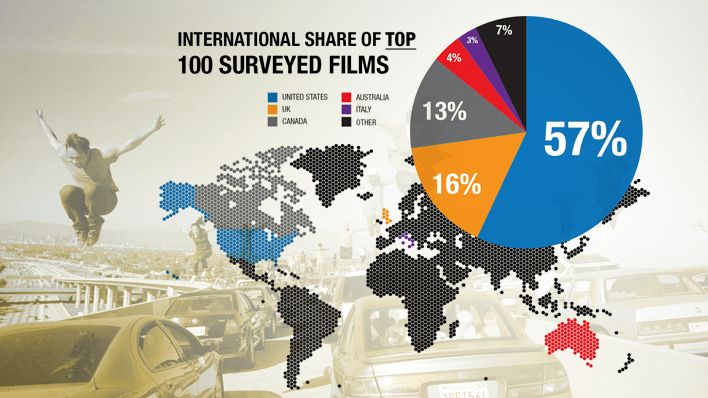 While Georgia takes the top with number of films, the budget value and amount spent per location for Georgia is lower than its competitors. Additionally, the United States as a whole makes up 57% of the films worldwide, which is the lowest percentage for the country in five years.
FilmLA's 2016 Feature Film Study can be downloaded from the above link.