"Action, it's a noun that's practically interchangeable with any of these three subjects: Georgia, Jimmy Carter and film."
By Carol Badaracco Padgett
---
Georgia, because the state and its railroad terminus, Atlanta, are momentum incarnate ever since rising from the ashes of the Civil War. Jimmy Carter, because, although he's a nonagenarian in home hospice in Plains (and the nation's 39th president), his extraordinary humanitarian legacy will never stop moving the planet. And then there's film—which has grown from its nascence as a bona fide industry in the state of Georgia in 2008 (2006 if one considers the start of Atlanta media mogul Tyler Perry) to being a $10+ billion powerhouse in 2023.

So yeah, action. Extraordinary, uplifting and undeniable. Yet, even action requires a push to start things rolling. And in the case of Georgia's film industry, it's Jimmy Carter who delivered a firm nudge.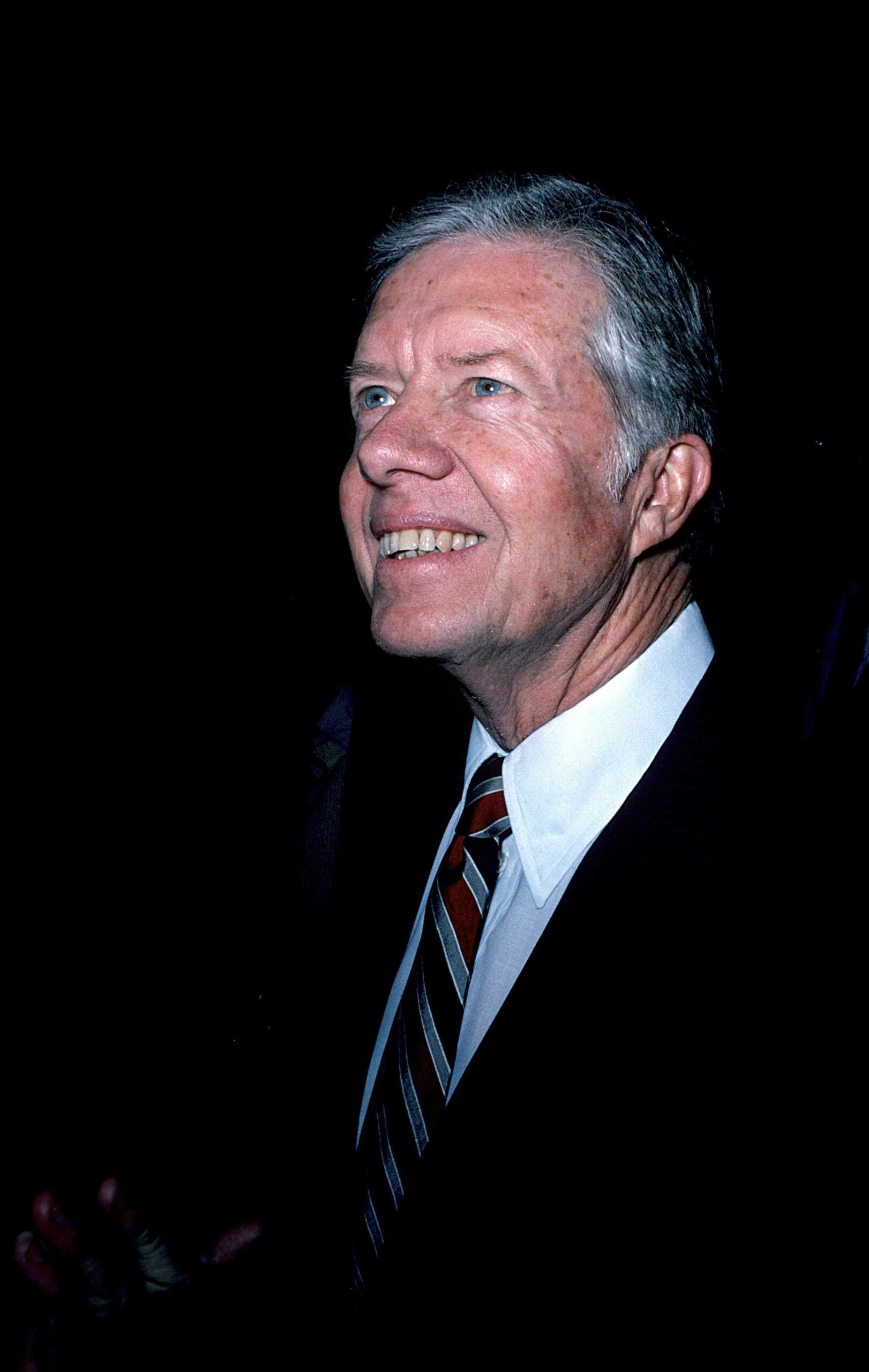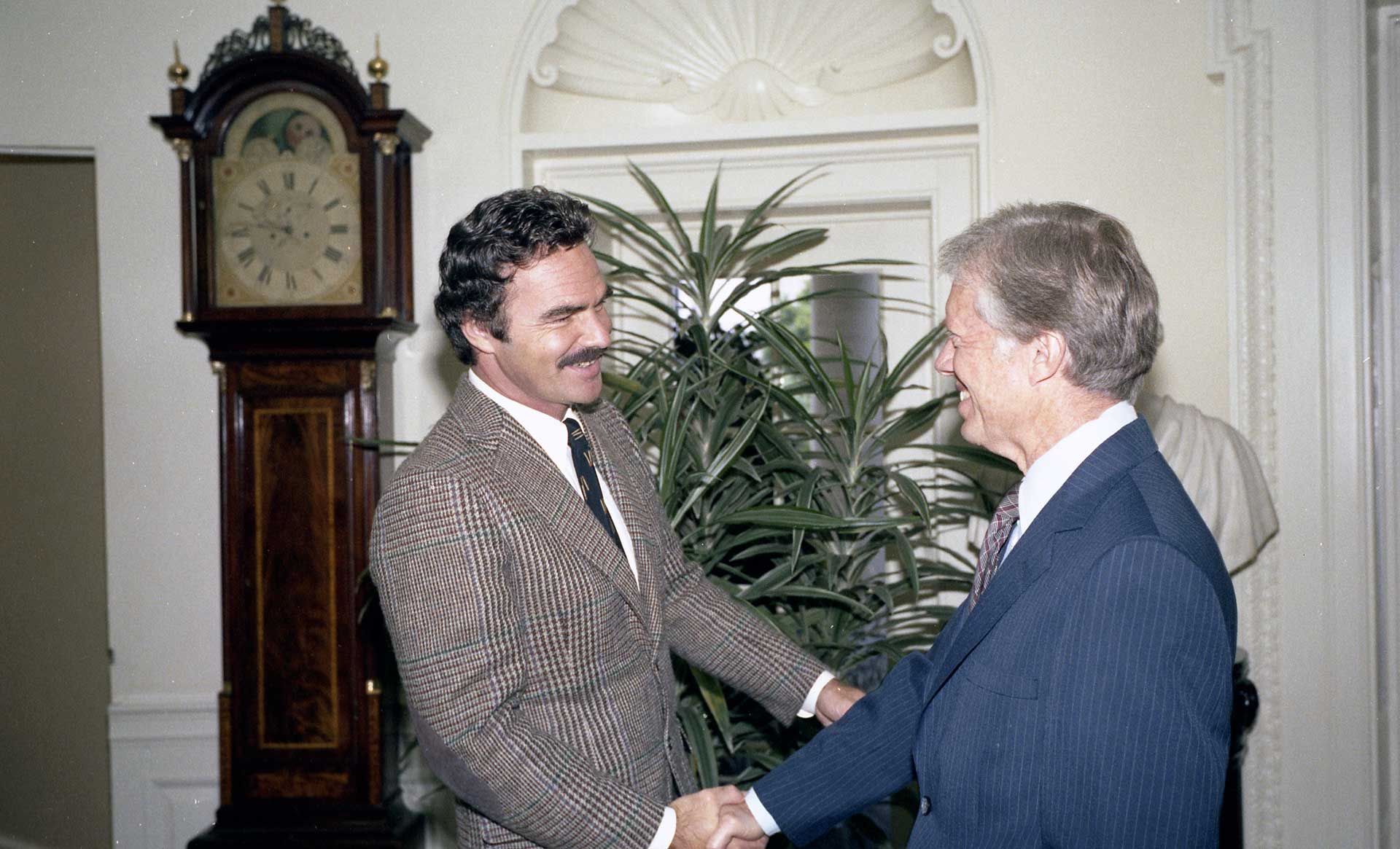 President Jimmy Carter & Burt Reynolds

In the North Georgia Mountains in the late 1960s, the on-location film set for Deliverance rested deep in the forest alongside the Chattooga River in Rabun County. The American thriller starring Burt Reynolds, Jon Voight, Ned Beatty, and Ronny Cox, produced and directed by John Boorman, was released in theaters in 1972. And all throughout the production process, Jimmy Carter, a Georgia state senator from 1963-1967 and governor from 1971-1975, was paying close attention.
"He actually created the vision that Georgia could be 'the spot,'" says Asante Bradford, an LA native-turned-Atlantan who serves as senior industry engagement manager for the Georgia Department of Economic Development in Atlanta, and a specialist in digital entertainment and creative media who has his finger on the pulse of film and entertainment in the region and across the country.
In 1973, after seeing the incredible success of Deliverance, then-Governor Carter formed the State Motion Picture & Television Advisory Commission, according to WABE, metro Atlanta's NPR and PBS affiliate that operates 90.1 FM WABE and WABE TV. The commission's goal was to market the state as a filming location. And it was work that Carter readily jumped into.


"On an initial visit to Hollywood to meet studio heads, Carter secured seven more productions to shoot in the state," WABE's website touts.

For Bradford, looking back and considering Carter's moves toward film 50 years ago, he sits in wonder that the political leader had the foresight to recognize that Georgia could benefit from the potential revenue and jobs that film could bring to the state.

"He had the vision, but he couldn't have seen what would come. Nobody could," Bradford notes. Still, "[Carter clearly realized] film was a great opportunity for the South."

""I'm excited because we're talking about the next generation of film—and that's happening in Georgia."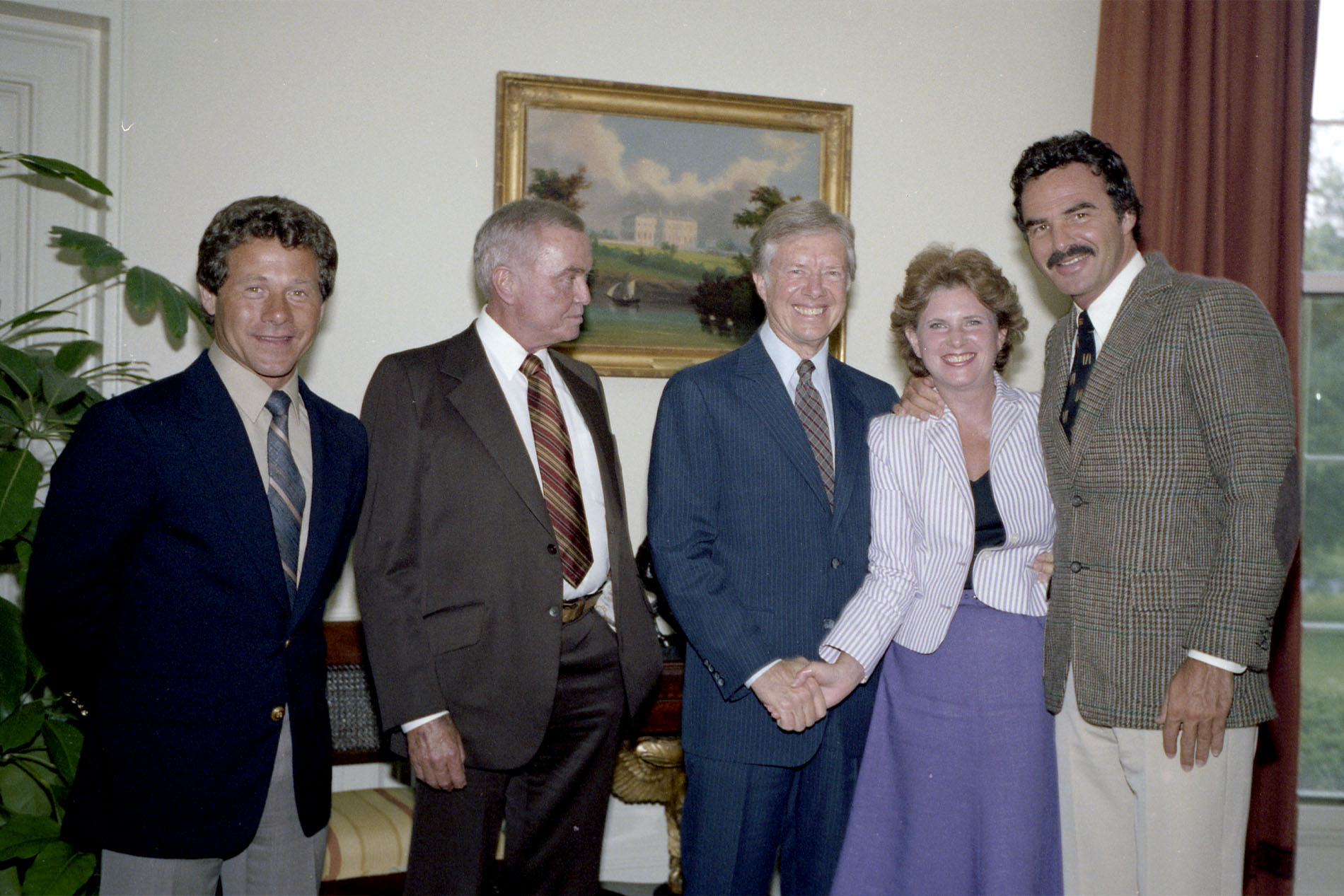 "From Carter's early efforts and the work of the film commission, an avalanche of media types has emerged. And it blows the mind of Bradford, who has a front-row perspective that blends his upbringing in LA, and its 100+-year film industry history, with his role today at the Georgia Department of Economic Development.

"I've been telling the LA digital entertainment guys, 'Hey, you're all coming this way,'" Bradford states. "I'm excited because we're talking about the next generation of film—and that's happening in Georgia. It's a real opportunity for our kids, where they get to do what I call the 'reps' to get good at it."

To help grease the wheels for future generations, Bradford is taking a move from Carter's can-do playbook, working on a new creative industry fund for kids grades K-12.

Forever looking forward, Bradford continually remembers where Atlanta came from. "I still operate like we're in last place, not on the map. But we're really building up [the industry] using the digital space. I see how my kids are going to thrive, even before they get to college."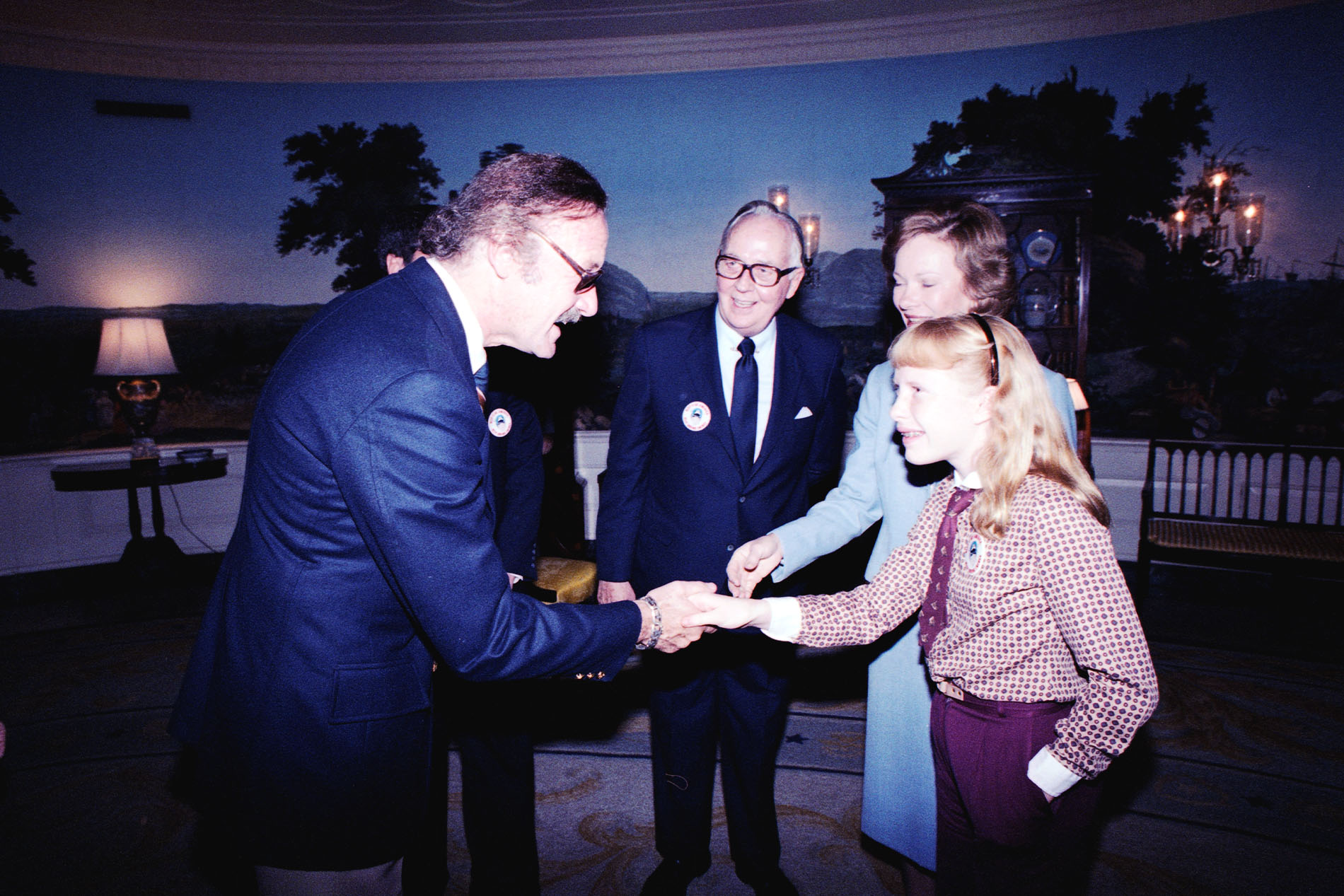 Bradford says that studio heads in metro Atlanta sometimes ask him why he's making trips to LA to foster development in the growing Georgia digital media landscape. "They tell me, 'They need to come and find you.'" LA, they tell him, represents an antiquated system compared to the media developments going on in Atlanta today.
"The future of film, on the digital side, is now here," Bradford agrees. "We have an incredible opportunity to grow and really start to dominate."
And he adds, when it comes to Georgia's film industry growth, "Everybody mentions the tax credits, and that's great, that helped us get started. But now it's really the talent. I'll put ours up against anybody else's."
Circling back to the deeply revered industry visionary and worldwide humanitarian in Plains, Bradford says, "Jimmy Carter gave us the opportunity. And now it's about the kids and the next generation of storytelling."
He adds, "All across the board—film, music (incredible hip hop), gaming, digital media (and new XR filmmaking studios), even writers' rooms—the basics of storytelling here in Atlanta, that all goes back to Jimmy Carter."
Today, Bradford closes, "Atlanta is a great place to come and tell your story."