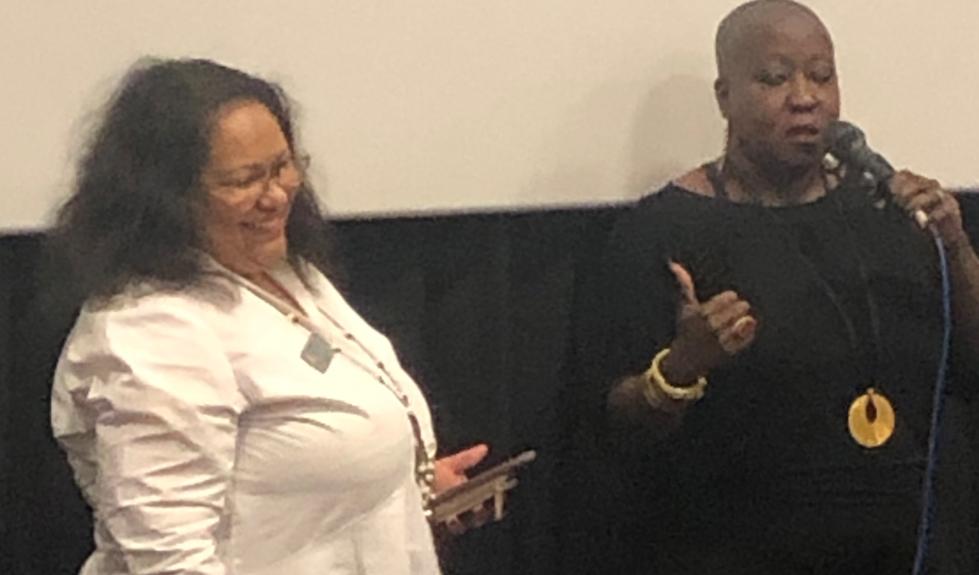 Although the film "Just Mercy" — starring Oscar-winner Jamie Foxx and Michael B. Jordan, the arch-enemy of Marvel hero Black Panther — didn't directly deal with lynching, metro Atlanta organizations used a screening on opening night as an opportunity to raise funds for local "Remembrance" projects and raise awareness of historical and systemic racism.
"In Fulton County there are 36 documented cases of lynchings through 1936," said Allison Bantimba, coalition liaison for the Fulton County Remembrance Coalition. "That's number 15 in the country."
Along with the DeKalb County branch of the NAACP, which is spearheading the DeKalb County Remembrance Project, Compassionate Atlanta, a grassroots nonprofit, the Love & Light Institute, a healing arts community space, and Equal Justice Initiative, an Alabama-based nonprofit that provides legal representation to prisoners who may have been wrongly convicted of crimes and poor prisoners without effective representation, the screening Friday night at AMC North DeKalb 16 was a fundraiser for those projects paying homage to lynching victims.
The Equal Justice Initiative was the first large memorial to document lynchings of African Americans in the United States. On April 26, 2018, in Montgomery, Alabama, the National Memorial for Peace and Justice opened.
EJI was founded by the main character in the film, Bryan Stevenson (played by Jordan), who has dedicated his career to helping the poor, the incarcerated, and the condemned.
Similar to Foxx's character, Walter "Jimmie D" McMillian, these victims in the "Remembrance" projects were condemned to die without due process, compelling evidence or any justice or compassion, said Iyabo Onipede, co-director of Compassionate Atlanta and moderator of the discussion after the screening.
Quoting a statistic from the films credits, "One out of nine people executed in this country are innocent of the crime they were convicted of," she said. "Those kind of numbers aren't acceptable in any profession, never mind that innocent lives are taken."
No matter what their "crime" — murder or attempted murder of a white person, rape or attempted rape of a white woman or simply failing to follow Jim Crow etiquette — there was no due process. Often the events became entertainment with postcards printed up and sold.
Denitra Isler, who played McMillian's sister-in-law, Evelyn in the film, talked about how the film resonated for her.
"My husband was a former 'street pharmacist' and once he served his time, read, reflected on the ripple effects of his actions, grew and realized what it did to the community, he wasn't allowed his second chance," she said.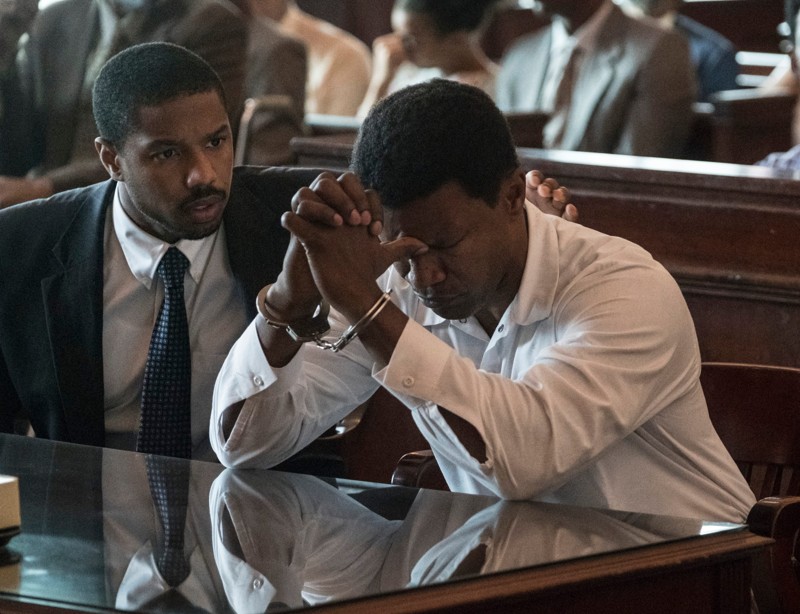 In a line from the film, the character Stevenson says, "Each of us is more than the worse thing we've ever done."
These local organizations want everyone to remember that.
Learn more about the "Remembrance" projects and how to donate:
naacpdekalb.org
fultonremembrance .org
Read the original article, here.