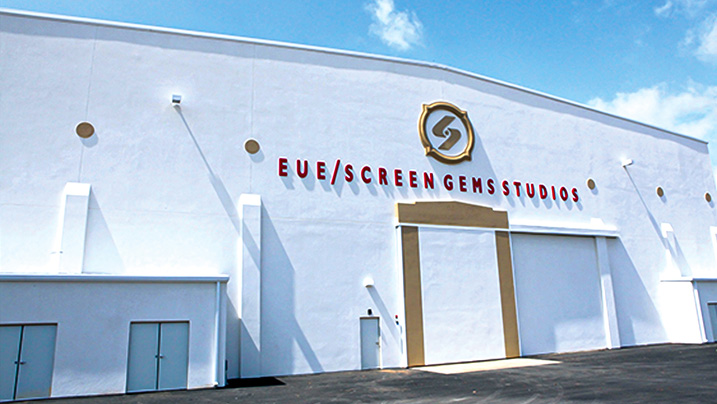 Expansion Incoming For EUE/Screen Gems
By Oz Online | Published on June 23, 2022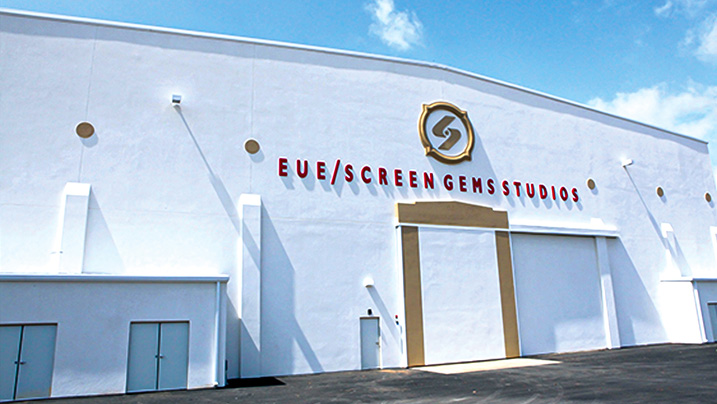 An expansion is incoming for EUE/Screen Gems Studios' Atlanta campus. The updated area will receive 60,000 square feet of top-quality production space as well as 15,000 square feet of mill/support space and 10,000 square feet for office buildings, making it the largest expansion in the studio production company's history!
The Atlanta campus currently sits on 35 acres, and once the new areas are complete, the total square footage will rise to 335,000, encompassing twelve sound stages. This includes 192,000 square feet dedicated to soundstages, set decoration, hair/makeup, wardrobe, offices, storage, mills, basecamp, and catering, 60,500 square feet for offices, and 82,000 square feet in support space.
"With our latest expansion, we are creating a modern studio setting that any production will be excited to work in," said Executive VP at EUE/Screen Gems Atlanta, Billy Stoll. "The new stages, office and support space will accommodate productions of all sizes plus the studio's proximity to the airport and downtown will secure EUE/Screen Gems Atlanta as an even more desirable filming location."
The project is expected to finish later this fall, and EUE/Screen Gems is thrilled to offer their clients even more flexibility through the addition of three brand-new soundstages. Each one is 20,000 square feet and 40-feet tall, and two of the stages have the capability to combine into one 40,000 square foot stage or to get divided in half by a motorized, soundproof wall that can extend back and forth as necessary.
The new office space includes 34 offices, eight executive offices, four production hubs, and two break rooms, and another 5,000 square feet will go toward catering areas, creating the ideal film campus for production to thrive.
With 50 years of industry experience, EUE/Screen Gems is determined to provide a premiere experience for the changing needs of filmmakers, which is exemplified by this most recent expansion; one that marks the fifth expansion across their three locations in Atlanta, North Carolina, and Miami.
"We continually adapt to what the production industry needs," explained Chris Crowder, Vice President of Physical Operations at EUE/Screen Gems. "Flexible spaces, health and safety protocols, best-in-class facilities and team — those are all examples of our commitment to provide top-quality services to our clients."
North of 30 productions call EUE/Screen Gems Atlanta home, such as "Stranger Things," Black Panther, two of the Hunger Games movies, the Divergent series, "Raising Dion," and many other Netflix Originals.